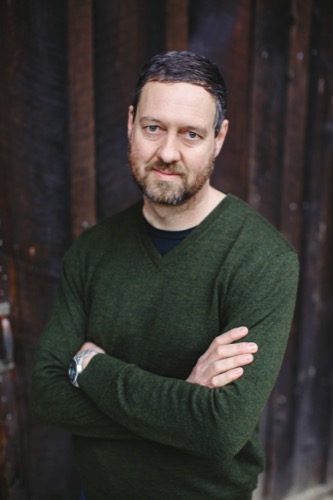 Cool Tools Show 190: Nik Schulz
Our guest this week is Nik Schulz. Nik wears many hats. He's contributed illustrations to magazines including Wired, Fortune, and Popular Science. He was actually the first illustrator for Make magazine. He's also a furniture maker, automotive illustrator, and an overlander. He lives and works on Orcas Island in Washington State. You can find him on Instagram at @nikschulzillustration.
Subscribe to the Cool Tools Show on iTunes | RSS | Transcript | Download MP3 | See all the Cool Tools Show posts on a single page
Show notes: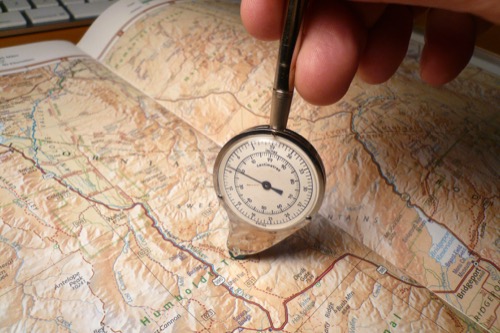 Map Measuring Wheel ($36)
This device is used for measuring non-straight-line distances on paper maps. Google Maps does a great job in most situations but when you get into the back country Google doesn't always know what is a road and what isn't. And you might not even have an internet connection. Using a map measuring wheel is a satisfyingly direct alternative to measuring distances online. Mine is a vintage Keuffel & Esser from Switzerland. Minerva is another vintage brand. Alvin makes a new one.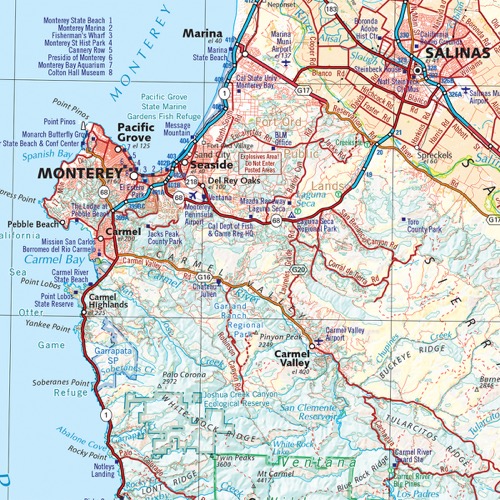 Benchmark Maps Road and Recreation Atlases ($25)
Each of these paper atlases covers a single state. The front section divides the state up into regional maps that list recreational opportunities — for Washington there are about ten. Though the real beauty happens in the detailed "Landscape" pages. Each spread (19"x13.5") shows an area about 60 miles x 50 miles. They're exceptionally clear and easy to read. In places like national forests, the maps will delineate the difference between a trail, 4×4 road, dirt road, or paved road. In my overlanding experience they're much more useful and easy to read than USGS maps.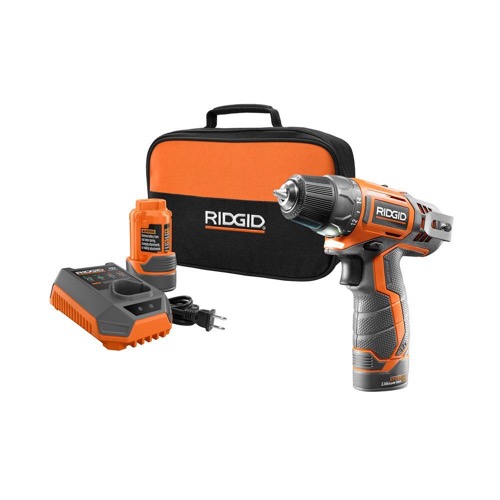 RIDGID 12-Volt Lithium-Ion 3/8 in. Cordless 2-Speed Drill Kit ($84)
I bought the previous generation of this drill. At first blush this looks like an unassuming drill driver but it's really one of my favorite tools. It's compact, feels extremely well-balanced and weighted, is quite powerful, has two speeds (for screws or drill bits), and is reversible. Changing the maximum torque by rotating the ring under the chuck produces a series of satisfying clicks. The included charger will bring the dead lithium ion batteries back to life in about half an hour. And there are two included so you never have to stop working. It's a fantastic all-round tool that's handy for just about everything.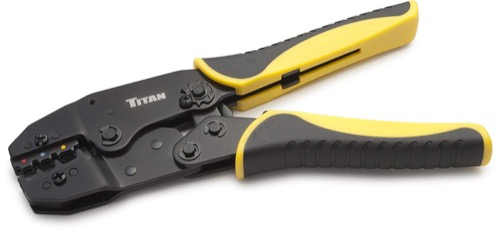 Titan Tools Ratcheting Wire Terminal Crimper ($21)
This tool crimps terminals onto wires. I use it for 12V electrical projects on cars and boats. It has a ratcheting jaw. One click of the lever will hold a terminal in place, making it easy to insert a wire. Then just ratchet all the way through to finish the crimp and you'll never drop the terminal. They make a perfect double crimp with the correct amount of force every time. They even sell a version with interchangeable jaws so that you can crimp other terminal types like flag terminals (connector and wire at 90˚) or terminals with built-in heat shrink.
Also mentioned: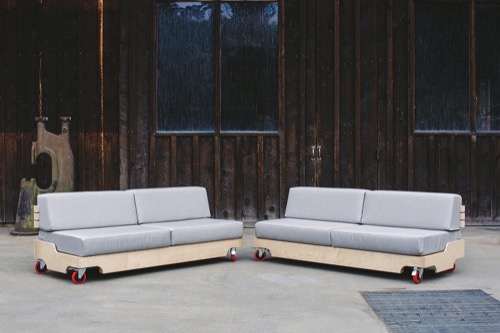 The Morningside Sofa Set ($8,500)
I've been an illustrator for the last 18 years. I actually have an industrial design degree, so, recently I thought it would be interesting and satisfying to get back to my industrial design roots and build furniture. I designed this sofa set and it's called the Morningside. This sofa set has fold back rests that fold down and the cushions on the backrest cushions are kinda of loose so you can take them off. By virtue of having these folding back rests, the pieces can be configured as a sofa or you push the two together and fold all the back rests down except for two, which you leave horizontal and then you have queen beds with nightstands or you can push them against each other and leave one side of the back rest up and fold the other ones down and then you have a lounger. For us, it just seemed like the most versatile piece of furniture that we could have.
We have hired professional editors to help create our weekly podcasts and video reviews. So far, Cool Tools listeners have pledged $390 a month. Please consider supporting us on Patreon. We have great rewards for people who contribute! If you would like to make a one-time donation, you can do so using this link: https://paypal.me/cooltools.– MF
08/30/19