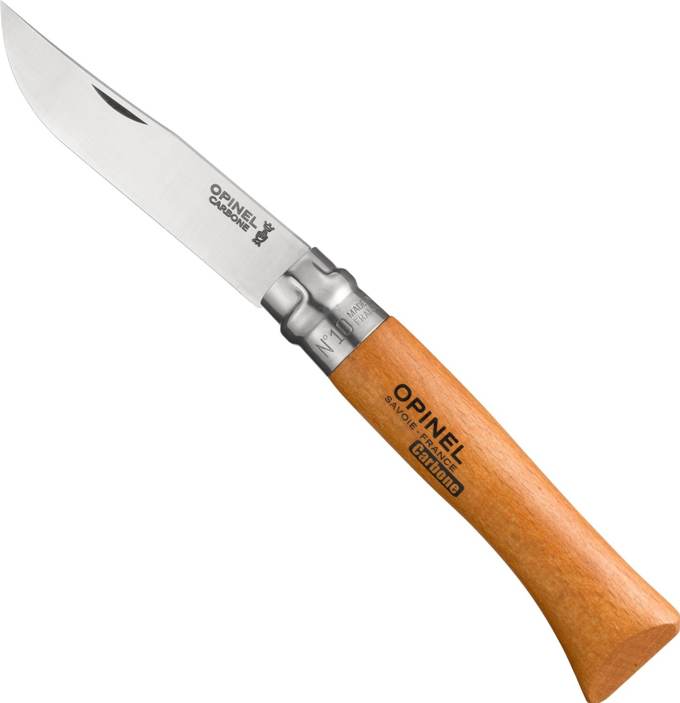 Single blade knife with rotating lock
I have been carrying an Opinel #10 for more than 20 years as my everyday carry pocket knife. I have a ranch with draft horses, permaculture orchards, and have a business making ukuleles, and my #10 is used all day long. From cutting twine on hay bales, tree grafting, removing splinters from my hand to fine detail work making musical instruments… it does it all. I prefer the carbon blade for the fine edge it takes.
It also has a unique blade lock integrated into the handle that rotates to lock the blade open or closed. They have been making these knives in France since 1890 and in 1985 the Victoria and Albert Museum consecrated the Opinel knife one of the 100 best-designed objects in the world. I could not agree more!
When I purchased my first Opinel, I purchased a back up at the same time and to this day, the backup knife has remained in its packaging. I have never needed to replace my original. The beechwood handle has taken on a beautiful patina from the decades of use. I have never found an equal in function or beauty for an everyday carry pocket knife!
08/5/20
(This is a Cool Tools Favorite from 2016 — editors)
Opinel Carbon Steel Folding Pocket Knife with Beechwood Handle