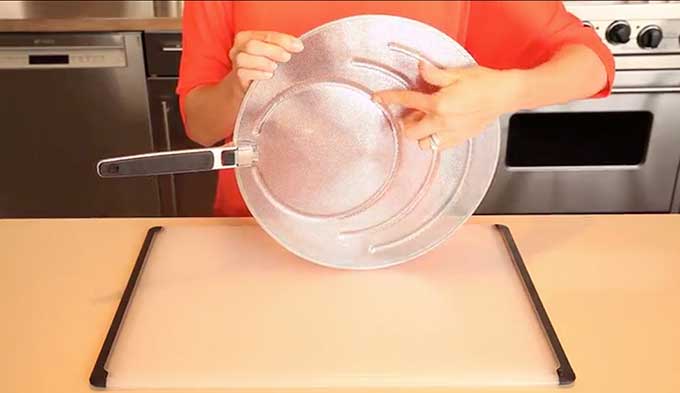 No more splatter
Unlike other splatter screens made of mesh or metal, the OXO Good Grips Stainless Steel Splatter Screen ($20) is made of perforated stainless steel. This renders it nearly indestructible, even when teenagers are involved.
Two concentric rings center and secure the screen so it stays put on all our pans. Steam easily escapes through the perforations, avoiding sogginess. The sturdy handle folds for dishwashing and easy storage.
Before we found the OXO, a typical mesh splatter screen would last about nine months before inevitably getting damaged. What tends to happen is the mesh comes loose from the frame, either in use or during cleaning. I've used the OXO screen on a near-daily basis for the past year. The OXO splatter screen is so superior, it reinvents the tool.
03/27/19
(This is a Cool Tools Favorite from 2010 — editors)
OXO Splatter Screen ($20)