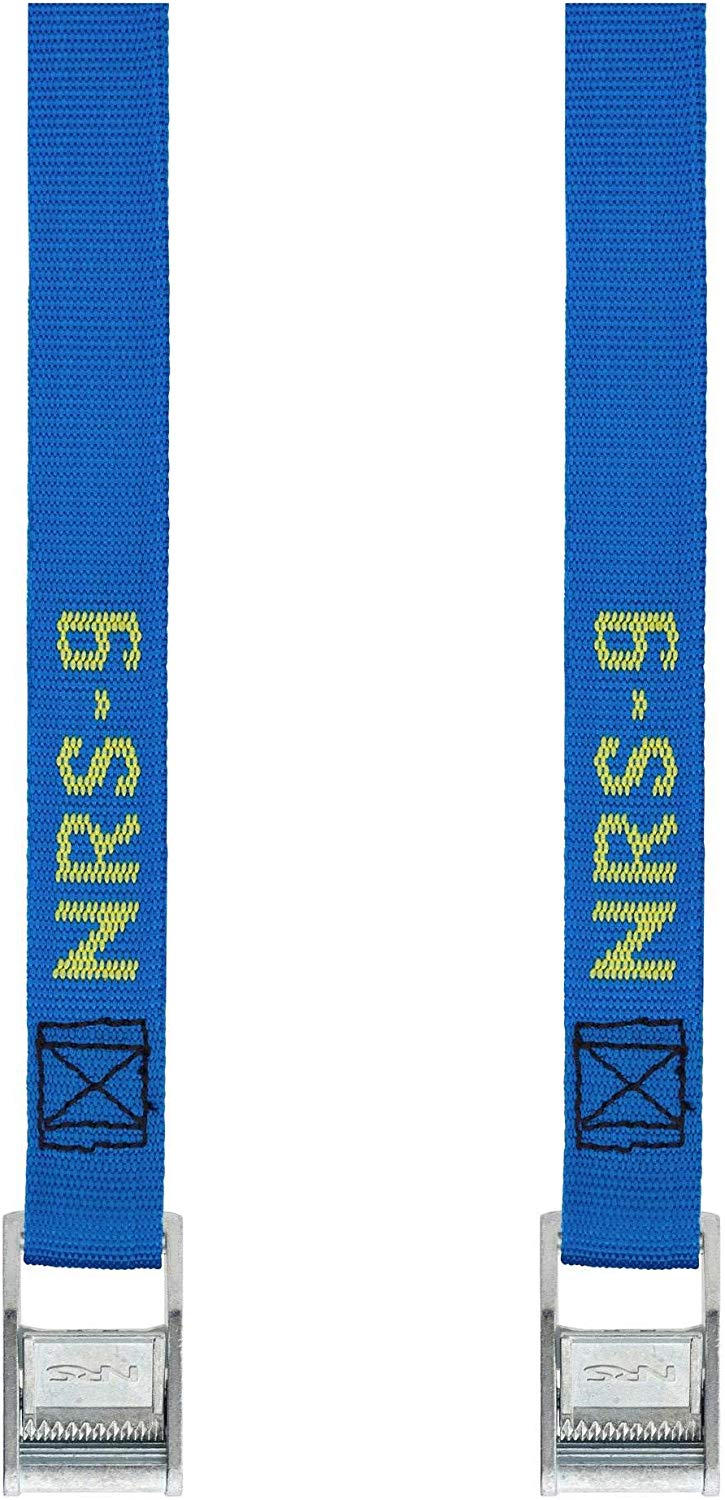 Just about anywhere a rope will do, a cam strap will do better
As a whitewater kayaker, I am a frequent user of 1″ wide, polypropylene tie-down straps for easy and secure tying of boat to roof rack, but over the years there have been many instances where I have been glad to have them in the car for other purposes. This week, I used them for securing an Ikea bed frame to the roof when it didn't fit inside the car. Past uses include strapping up a falling-off bumper, tying bundles of firewood, and as a guy-line for a tarp. Just about anywhere a rope will do, a cam strap will do better.
I got my first set of straps as a giveaway with a paddling magazine subscription 7 years ago. They've been in continuous use and are just about as good as new. I've never seen or heard of one failing.
Sometimes, I'll see new paddlers trying other systems: ratcheting buckles, ropes, etc…but they always end up with simple, not-too-tangly, no-knots-required, versatile cam straps.
The old standby comes from NRS and runs $4.00 to $7.75, depending on length, but you can get all kinds of custom options from strapworks.com. My unreasonably organized and clever friend got various colors in lengths equal to the number of letters in the color: 3′ red, 5′ white, 10′ camouflage, etc.
Oh, and you can open bottle caps with the cam. What else do you need?
01/23/20
(This is a Cool Tools Favorite from 2013 — editors)
NRS 1-inch Tie Down Strap ($4 and up depending on length)