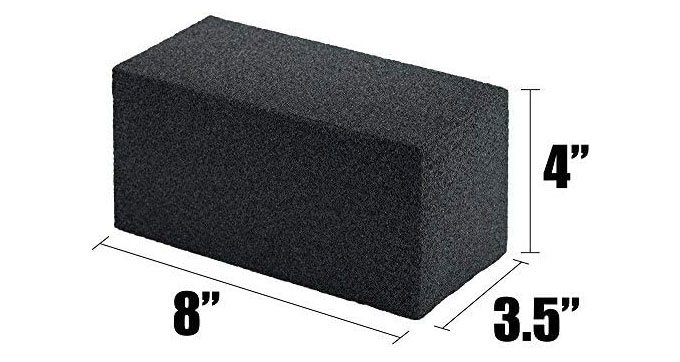 Massive commercial-grade pumice brick
So many things in my life come from Cool Tools! With that said, I'd like to finally contribute: Being that grilling season is upon us, I feel like I should share a breakthrough I had with regards to grill cleaning. I was at the Waffle House in my town and noticed the grill operator using this massive brick of pumice to clean the griddle surface.
When I got home I found some on Amazon and was relieved to find the very palatable price tag. Pumice is the ultimate material for scraping scraps and grease grime off of grill or griddle surfaces and generally, you find small kitchen sponge-sized pieces sold to consumers.
Enter this massive commercial-grade pumice brick. Save money, clean better, eat cleaner. There are lots of options available on amazon. I'm not sure it really matters which one you go with.
08/20/21