Podcast
Gina Clarke, Malibu Seaside Chef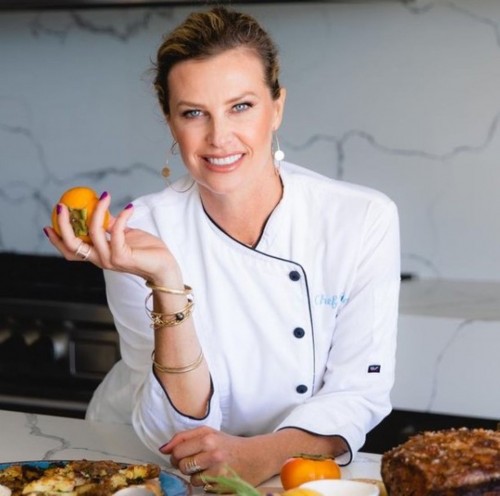 Cool Tools Show 292: Gina Clarke
Our guest this week is Gina Clarke of Malibu Seaside Chef, the go-to chef and catering company known as much for her celebrity clientele as her innovative menus. Based in Malibu, Gina's clients to date include celebrities and luminaries such as U2, Justin Bieber, Seal, Kid Rock, Barbra Streisand, Josh Broliin, Joe Montana, Dak Prescot and many more. You can find Gina on Instagram @malibuseasidechef.
Subscribe to the Cool Tools Show on iTunes | RSS | Transcript | See all the Cool Tools Show posts on a single page
Show notes: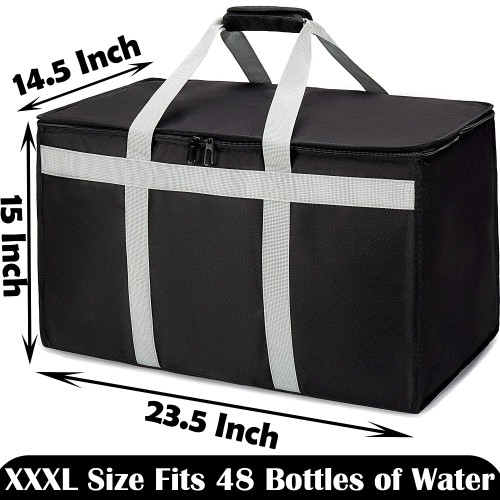 Deraby Insulated Food Delivery Bag XXXL ($30)
The reason I love this bag is because you don't have to be a chef. You could be a mom going to the grocery store, getting groceries for your whole family, and you can put all these groceries in one bag. I really love this product because one, it's flat, which makes my life — so much easier when I am taking supplies to houses that could spill, like pasta sauces or different things that I've already made that could potentially spill and dump over. This is a square, large, huge bag that is so durable. The straps have pads on them. So they don't hurt my neck or my shoulders, which is also wonderful. And it's totally insulated. If I've gone to five different grocery stores, I can bring all my food with me from grocery store to grocery store. And I'm not worried about my food quality getting disturbed, driving to the next store because it's insulated, it stays cold. I put my cold packs in there. So I know my fish and my meats are going to be perfect and my vegetables will be great. I also love it because it is commercial grade actually, which is also a benefit to having such a large bag. And I don't have to have 16 bags that I take with me to the grocery.


New West Knives
These were actually a gift from my sous chef, Brian, and it was a beautiful gift. Not only are these knives gorgeous and American made, but they're like a piece of art. So what's really beautiful is that no one can ever steal my knife because my knife is a piece of art. It is so gorgeous. It is like you could put this knife on the wall. That's how gorgeous it is. Not only is that knife beautiful, but it works like no other knife. And for me as a chef, it's like a part of my knife kit. I bring in this gorgeous knife, it's a piece of art, just like my food is a piece of art. As a chef, you constantly are leaving everything behind. I have a lot of servers and bartenders that are cleaning for me, and they never leave it behind. It is like the Rolls Royce of knives. The handles are made out of Desert Ironwood and they are beautiful & sexy.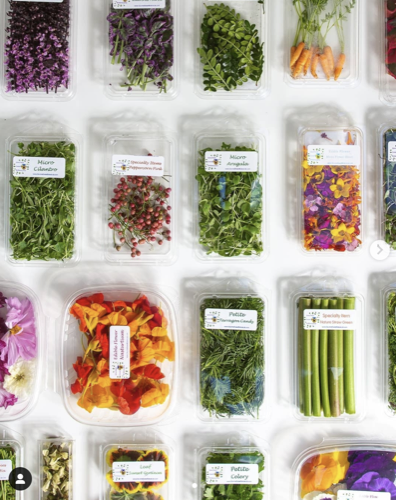 Gourmet Sweet Botanicals (Instagram)
This is one of my favorite companies. This is who I use for every single one of my jobs. This is edible flower and micro greens and tiny vegetables. They have herbs, crystals, and petite greens. This really dresses up my food. This really dresses up my appetite. This is the perfect signature to one of your favorite cocktails. These little beautiful confetti flowers that I throw over my salads. These nasturtiums, these gorgeous leaves I put on my cheeseboards. Whether you're a home cook or a private chef, these really step up your game with these flowers or these crystals. They ship right to your home, cold and fresh.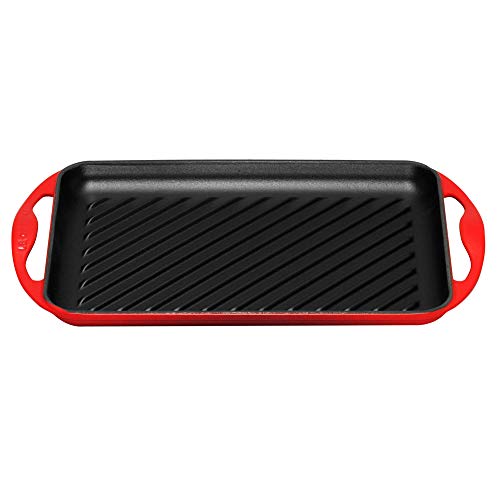 Lecreuset Enameled Cast Iron Skinny Grill ($137)
This is my second favorite Le Creuset pan, it's the Enameled Cast Iron Skinny Grill. Let me tell you, I love this pan. It's a dream pan. I have two of them. So I have the grill version of this pan and also just the flat version. I do my fish on this. When you want your fish skin to be crispy and to be beautiful, you press it down with your fingers and you set it right down on this pan and you'll have some of the best crispiest fish skin you've ever had in your life. One, it's nonstick. Two, I love to do my fish right on top of the stove first. So I put it on a high heat, get my oil really hot. And then I place my fish down when the pan is super hot on top of the stove. Then I pop this same pan into the oven. So I never have to make two cleaning jobs for myself, which is a great thing. They are dishwasher safe and easy to clean. Another amazing use is to use them over a campfire or live fire.
08/20/21