Clothing
RFID Blocking Front Pocket Card Wallet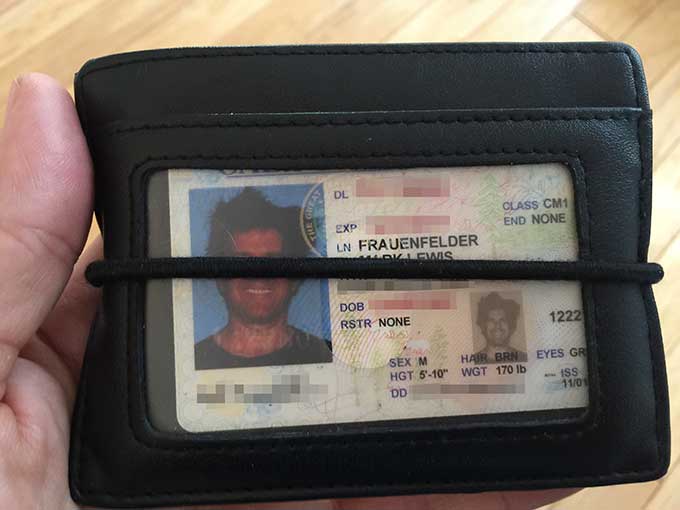 Inexpensive compact wallet
I've had this wallet for about 6 months now, and while it is not perfect, it's the best wallet I've ever had. It cost $7, but I would gladly pay ten times that price.
Here's what I like about it:
– The driver license fits into an outside pocket with a clear window. I fly a lot, and stay in hotels a lot, and so I need to show my driver license. It fits snugly in this pocket with no chance of falling out, but it is easy to pull out of the pocket and give to the hotel desk clerk or TSA officer for inspection. It's nice to know it is always there and not missing or mixed up with credit cards and hard to locate.
– The pockets for the credit cards and other cards are on the outside of the wallet. This makes them easy to see and access.
– It is slim and small. It fits comfortably in my front pocket.
Here's what I dislike about it and what I did to make it better:
– One of the front pockets started to tear after a couple of months. I repaired it with needle and thread and it seems OK now. If new tears develop, I'll sew them and eventually plunk down another $7 for a new wallet.
– The credit cards are able to slip out of the pockets. I fixed this problem by stretching one of my wife's elastic hair bands around the wallet. Nothing can fall out now, and it's easy enough to slide the band out of the way when I need to pull out a card.
Here's what doesn't matter to me:
The wallet is touted as an "RFID-blocking" wallet because it has a pocket lined with some kind of metallic infused fabric. I don't know if it works or not, and I don't care. I use the pocket to store 2-3 business cards.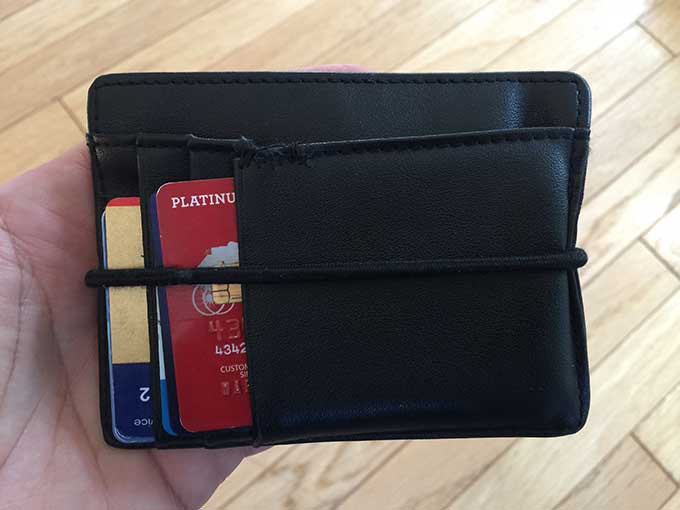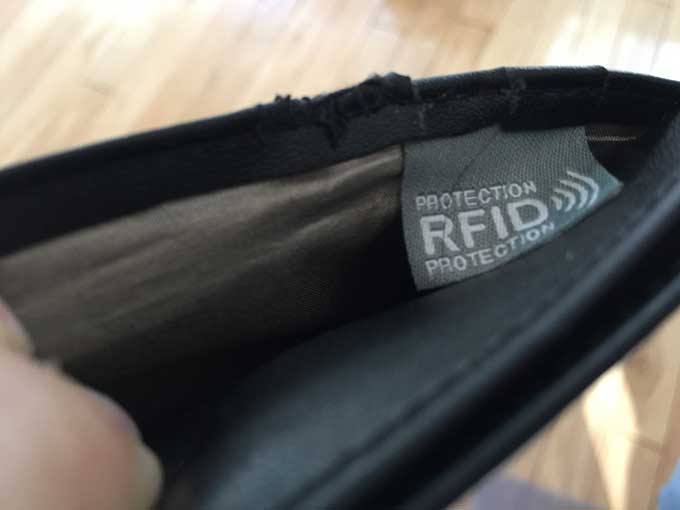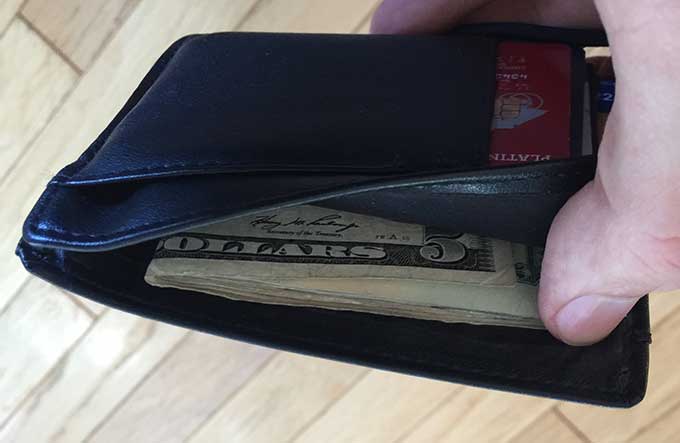 03/15/17
Mens Slim RFID Blocking Front Pocket Card Wallet ($7)