Podcast
Robert Stephens, Founder of The Geek Squad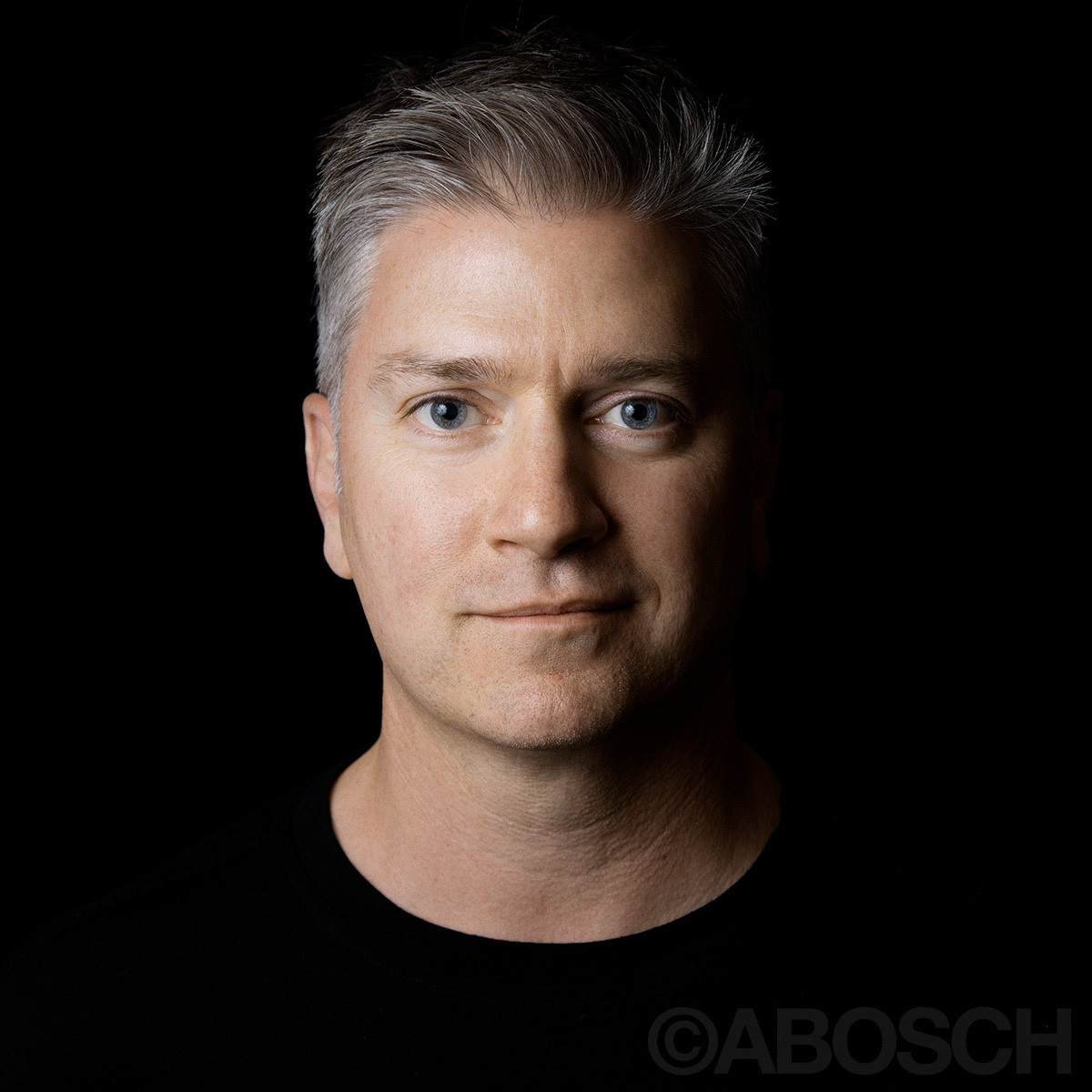 Cool Tools Show 169: Robert Stephens
Our guest this week is Robert Stephens. Robert is the founder of The Geek Squad and former CTO of Best Buy. The Geek Squad turns 25 this year, employing over 24,000 people. A native of Chicago, he now lives in the Bay Area. He has read the Cool Tools book back-to-back at least five times.
Subscribe to the Cool Tools Show on iTunes | RSS | Transcript | Download MP3 | See all the Cool Tools Show posts on a single page
Show notes: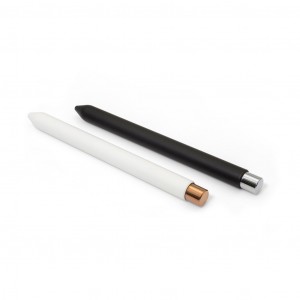 Mark One Pen ($65) and ink refill ($11)
This one is from the folks at Studio Neat in Austin, Texas. They just come up with the best handmade design stuff. This one is the Mark One pen. It's a custom-machined, all-metal, retractable pen with a ceramic-based exterior coating. I get most people might think 99% of all of communication now is electronic. It makes sense to throw everything out of your kitchen drawer, but maybe keep one pen, and this is that pen. They put a lot of care into it, and if you go to the website with the link, you'll see them tell the story of this. They really tried to think, "What are you looking for in a pen?" Number one, you're looking for good ink and quality, and they designed this specifically to fit everybody's favorite Schmidt P812 ink refill, which you can get on Amazon pretty inexpensively. It's got a really nice feel to it. So it's designed to be easy to refill, which is key. Number two, they spent months machining some special alloys for a satisfying click … it's a nice audible click. It's a little bit thicker than a pen you're used to, which gives it a nice hand feel. And lastly, the length is just longer than about the length of your hand, so it's got a nice balance in your hand. What I love about this product is it's such a basic thing we take for granted, and if you want to make an impression, a handwritten note will go a lot longer in this day and age, and this is the pen I recommend, either for yourself or for someone you know that needs to be sending more letters.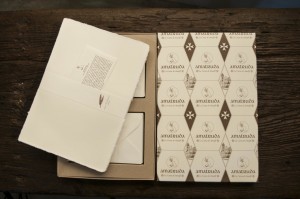 Amatruda writing papers ($15+)
If we're going to have a pen, you better send some letters, and if we're going to have a pen that we just spent all that time talking about, you may as well have paper to match. And I'm a big fan of paper, just the textile quality. And a company near Salerno, Italy, Amatruda, they've been making paper in this area of Italy for almost probably over 1,000 years. Actually, Amatruda you can get inexpensively on Amazon for 15 bucks. You can probably find it in your local bookstore. It's this little pack of like 10 sheets folded. It's that deckled rough edge. Just a beautiful quality with a nice watermark… the quality of the paper is real cotton rag, and that's the mark of the best paper… I recommend that you skip the Amazon click and you go to Salerno, and you go to Amatruda, have a custom order made and have a custom watermark made. Four hundred meters from their place is the Museo della Carta, which is the paper museum that has the original equipment that's hundreds of years old. When you're down there, you can write a letter to all your friends and rub it in.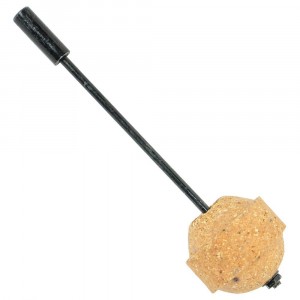 Wand Fire Starter ($18)
This one is a breakthrough. This is one of my favorites because it's the easiest. Everybody can use it. When you're writing your love letters from that abandoned castle you rented on Airbnb at Salerno to go get your paper, you're going to need fire and some light to see what kind of poetry you're composing. And a friend of mine gave me this as a gift because I built him a clay oven also. And this is a wand fire-starter. It's basically a metal rod. At the end of it is some kind of a pumice ceramic stone, and it's a bit porous. You keep it in a vessel of lamp oil, odorless, smokeless lamp oil. What you do is, whether you're lighting a grill out back or your fireplace, sometimes if you don't have the right kindling, it doesn't get going right away, and it's safer than newspaper because sometimes the newspaper can fly up into the chimney. So this thing, what you do is after you shake it out of the lamp oil a little bit, you roll it in the last fireplace ashes, in a little bit of ashes. And what happens is the lamp oil soaks into that and becomes like a torch, like in the old Frankenstein movies. And you light it, and it'll stay lit for about 20 minutes, and then it becomes easy to fish out of the fire because you leave that little metal rod hanging out. They can run as high as 200 bucks with the ceramic vessel, but I found one for $18, and you can get lamp oil at any hardware store.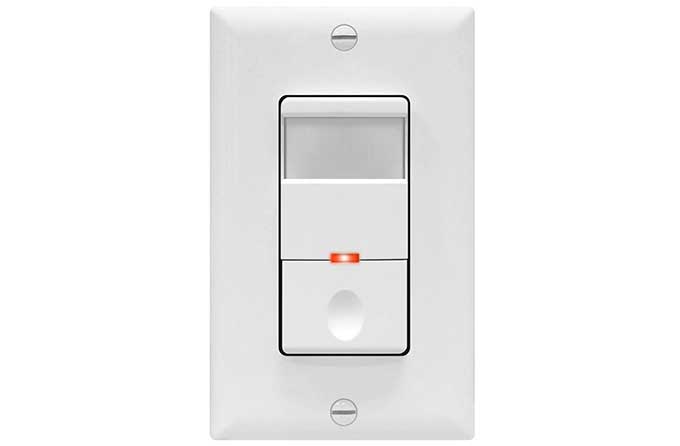 Occupancy Sensor Light Switch ($17)
So you're in Italy, in a castle, writing letters with your pen, and you've just lit that fire, and you're thinking, "Did I leave the lights on at home?" Well, you would think, as the founder of Geek Squad, that I would recommend some newfangled Amazon or Google home switch. No, that smart-home stuff is dumb, okay? The software updates, I can't recommend it. The smart home is a mess right now. … This one is an occupancy sensor. It's a simple motion switch with a push button, and it's got two little dials in it that you can adjust the length of time the light is on and the sensitivity and depth. I've got five of these, and they're great all over the place, in the laundry room. And my wife even said that she liked this thing, and she doesn't like anything I install in the house. You know why? Because she's always complaining like, "The TV turned itself on and off. The front porch light is blinking." This thing is guaranteed to work even if the internet disappears.
Also mentioned: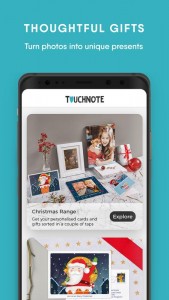 TouchNote: Cards & Gifts ($5 each)
This is the use case for everybody. You've just had an amazing weekend or a great dinner with friends, and we're all filling up our camera roll with stuff. And I don't even have a photo printer because it's too much of a pain in the butt. This is an app that simply will let you select any photo on your phone in the moment before you even get home that night, and you can send a postcard or a nice greeting card with that photo with different fonts, and they'll do postage. And I think, all in, it's $3 to $5, and you prepay five or 10 cards at a time, but you can send a card to anybody. I just spent a great weekend with friends out of town, and we took some amazing photos, and all 10 people are getting a card in about three days from me.
We have hired professional editors to help create our weekly podcasts and video reviews. So far, Cool Tools listeners have pledged $400 a month. Please consider supporting us on Patreon. We have great rewards for people who contribute! If you would like to make a one-time donation, you can do so using this link: https://paypal.me/cooltools.– MF
04/5/19