Podcast
Rusty Blazenhoff, Social artist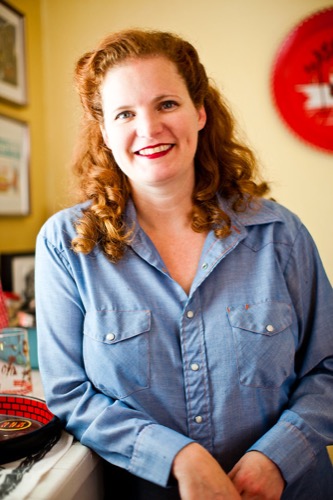 Cool Tools Show 280: Rusty Blazenhoff
Our guest this week is Rusty Blazenhoff. Rusty is a social artist who aims to bring surprise and delight to everything she does. She publishes an inbox zine (a term she coined), blogs for Boing Boing, and makes magic for Pee-wee Herman, Children's Fairyland and Burning Man. You can find Rusty on Twitter @Blazenhoff.
Subscribe to the Cool Tools Show on iTunes | RSS | Transcript | See all the Cool Tools Show posts on a single page
Show notes:
Populating my family tree on Ancestry.com has changed how I look at myself and the world.
When I was about 12, I was estranged from my family. So most of my life, I've had almost no access to family history, which has left me floating a little bit. It's been difficult kind of to know who I am, where I came from. Like a missing link almost. So cut to 2015 many years later. A friend invited me to travel with her to Italy. I knew I had Italian roots, so I jokingly suggested we take a road trip to the little town where my great-grandparents came from. It's not a tourist town, and she was totally game. So I literally only knew their surname and the little town's name. And so we rented a Fiat and headed there. But long story short, and it is a really great story that I won't get into here, but I met an Italian cousin. I don't speak Italian, and he only spoke a little English, but he did let me know that I was the first American cousin to come back. So that started me on my journey really to get dual citizenship to Italy. And I used Ancestry.com. I feel like this is an ad. But I'm doing all my research on Ancestry.com, and building my family tree has just been a wild ride. Not just my Italian side, my European side too. I come from Cape Cod and just learning that many of my family names are street names and that my 11th great-grandfather was the governor for life of Martha's Vineyard. It's fascinating. I'm related to all the Presidents. And once you start looking at ancestry stuff, genealogy, you realize that if you come from a certain place, and I come from Pilgrim area, that we're all so closely related. And I have friends that I've been able to go, "Oh, we share the same 10th great-grandfather or something," friends I've known for years.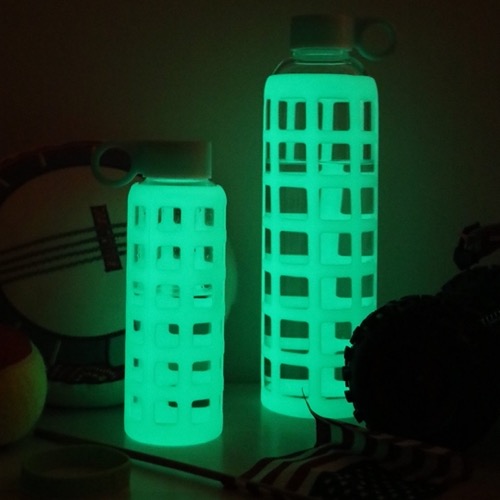 Purifyou glass water bottle
Earlier this year, I had doctor's orders to drink a lot more water, like a lot more, like three quarts a day, which is like 96 ounces. So I was drinking from glasses at home, but I was just losing track, and I didn't know how much I'd actually consumed. So I just started looking for a good glass water bottle because I think water tastes better from glass anyway. So I found this 32-ounce one from Purifyou. I didn't know anything about them before. It really sold me that it was glow in the dark. Not all of them are glow in the dark, but I love a good novelty. The silicone covering is what glows in the dark. But besides that, it has a mouth feel… I don't know how else to describe it… at the top that's soft, and it feels good in your mouth.
Cricut Maker, home die-cutting machine
I know this has been highlighted before but this machine has been a game changer for me. It takes ideas out of my head and into my hands. I saw it on Cool Tools, but it really wasn't until a friend in real life demoed it for me that I was really sold. And that was just last year. It's a home die-cutting machine, which doesn't really give the full scope of what it is. But you take art, and you can either print it out, and it cuts it for you, or wood or fabric, and there's different blades. I got it as an early Christmas gift to myself, and I immediately went into production. I made the official Blazenhoff Industry's holiday card/ornament, mass-produced, quote. It made me feel very Andy Warhol. I used my logo, which is like a Fluff jar that I've changed to say Blazenhoff. And then I just printed out a ton of them on paper. And then I made a background just to glue it on, and then hung it from a string. But the paper I used in the back I also cut with the Cricut, and it was various vintage postcards and old vinyl album covers. I learned that there are people who make templates that they sell on like Etsy so you can use through the Cricut. So there's a guy on Etsy, and he sells only box templates, and they're only 89 cents each. You can download them right away, and completely scalable. So I have a 1962 Fawn all-mechanical cigarette vending machine. I've had it for years, and I've wanted to put custom boxes in it with art or whatever. I'm not even sure. But custom cigarette boxes cost a lot, so I bought this cigarette-box template from this guy, and I made my own cigarette boxes. They're so cool.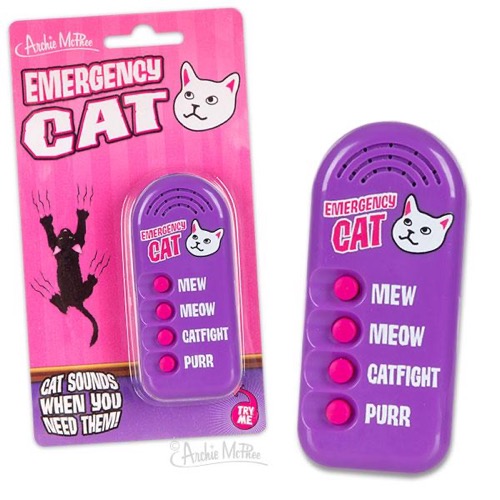 Emergency Sounds, noisemakers by Archie McPhee
I've worked at home for a long time. But until the pandemic, there were no Zoom meetings. I didn't have to attend Zoom meetings, and I don't like being in a lot of the meetings. Trying to find excuses to leave early can be a challenge. So my friends at Archie McPhee, the great novelty company that's been around forever. They've devised a way to make my life easier and everyone else's with these emergency sound-makers. There's Emergency Bigfoot. There's Emergency Cat. I have a cat. You know, "Oh, no, I have to go. I think my cat's in a fight. I've got to leave this meeting. Sorry, guys." And there's also one like the doorbell rings. "Oh, I hear the door."I knew about them already, but in the past few years a friend of mine would do that. He would be pressing the buttons on the phone, and I was like, "Oh, my God, it's so good." He's like, "I've got to go." I knew it was just something stupid. And so now, I was like, "Oh, my gosh, I have to get the whole set from Archie McPhee."
About Rusty's Electric Dreams: my free fortnightly inbox zine for positive deviants and the people who love them.
So imagine you get your typical e-newsletter with some links. Well, this one is quirky. And I try to bring in that old internet World Wide Web feel of finding weird links and cool events. Like, I've been in kind of the underground scene for a while, which is no longer underground, of course, but I was not as old school as Boing Boing, but I was blogging before it was called that. I went to Burning Man starting in 1995, and so I just know a lot of things about the weird world. So I try to put it all together. It used to be weekly. Now it's every other week. And I have readers from all over. Sometimes I think I'm going to stop. And now I'm like almost eight years in, and people are like, "Don't stop." And just a couple of weeks ago, CreativeMornings called the zine one of the most anticipated newsletters.
05/28/21