Recomendo
Science fiction watchables/Electjet Apollo Ultra/The Mental Health Update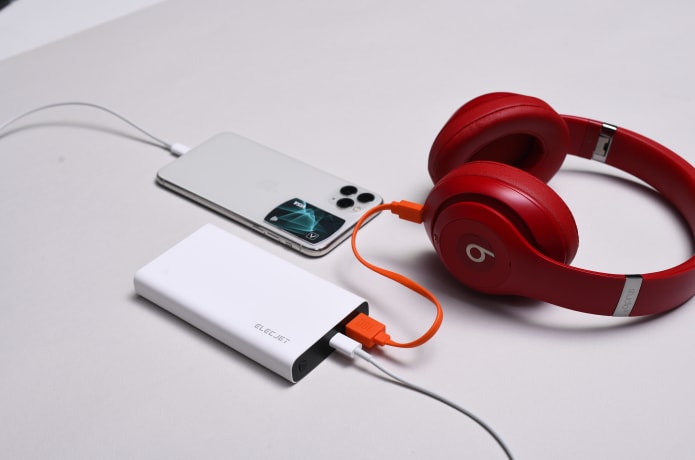 Recomendo: issue no. 292
Sign up here to get Recomendo a week early in your inbox.
Science fiction I am watching
I've been watching a lot of new streaming science fiction recently. My favorite shows, ranked in order of my enjoyment. — KK
Dune (HBO) — Part 1. Perfect in all dimensions. Best world-building since Star Wars.
The Expanse (Amazon) — Six seasons of an epic saga, with well-done characters and worlds.
For All Mankind (Apple+) — Super fantastic counterfactual history of what if the Russians won the race to the Moon.
Westworld (HBO) — Excellent cautionary tale of our relations with human-like robots. Already a classic.
Ascension (Amazon) — Plenty of unexpected plot twists in story of 100-year ship to the stars.
Silent Sea (Netflix) — Korean drama on Moon base.
Station Eleven (HBO) — What if mostly actors survive a dystopia? Odd, perplexing, slow, but in a good way.
Book of Boba Fett (Disney+) — Continuation of the Mandalorian space western, with shoot outs.
Altered Carbon (Netflix) — Unlikely scenario, but rich, fun exploration of downloading personalities.
Wandavision (Disney+) — Part of the Marvel universe. Amusing premise and very creative meta levels and format.
Foundation (Apple+) — Based on classic book. Liked the beginning but I couldn't finish it because it became too implausible.
Fast portable power bank
The Electjet Apollo Ultra USB portable charger is about the same size as my iPhone 12 Mini and twice as thick. It's 10,000 mAh is pretty typical of power banks of its size. What sets it apart is how insanely fast it recharges. When I plug in the included AC charger, it goes from 0 to 100% charge in less than 25 minutes. (Other chargers I've had take 5 hours or more). It's $139 on Indiegogo. — MF
Mental health newsletter
The Mental Health Update is one of my favorite weekly newsletters in my inbox. There's always a tool or article that widens my perspective. The most recent issue turned me on to Orai, an AI-powered app to help you improve your public speaking skills. Each issue has actionable strategies to improve your mental health. The newsletter was created by Jordan Brown, a social worker who started blogging because he couldn't find the kind of mental health content online that he wanted to read. I'm always surprised by his articles and what he covers, so I am grateful. — CD
3 minutes of advice
Throughout his career Dan Pink has been a master of distilling actionable advice about all parts of life. He is at peak wisdom in this series of videos that encapsulate an entire book's-worth of advice into 3 minutes or less. Plus one dad-joke. He calls them Pinkcasts. They are totally worth your 3 minutes. — KK
My favorite VPN
When I travel internationally, some of the websites I use for work and entertainment block connections outside the United States. For the last year, I've been using ProtonVPN, which is based in Switzerland and has strict privacy policies (it doesn't keep logs of the websites you visit). I use ProtonVPN to route my internet service through one of Proton's U.S. hosts, so all the websites I visit think I'm in Los Angeles no matter where I happen to be. They offer a free version, but I pay $100 a year for higher speed and additional options. — MF
Joy on demand
Here is a very simple and effective three-second brain exercise for finding joy — recognize "thin slices of joy" throughout the day.
"Notice the joyful moments in your day, however small, however fleeting. Notice how good it feels to have that first sip of your drink. Or how tasty that first bite of food is. The pleasurable feeling of your skin in warm water when you wash your hands or take a shower. The moment of delight and comfort when you see your friend. These thin slices of joy only last a few seconds but they add up! The more you notice joy, the more you will experience joy in your life."
That's advice by an ex-Google engineer who wrote the book Joy on Demand. He shares more short and simple "joy" exercises here. — CD
02/20/22