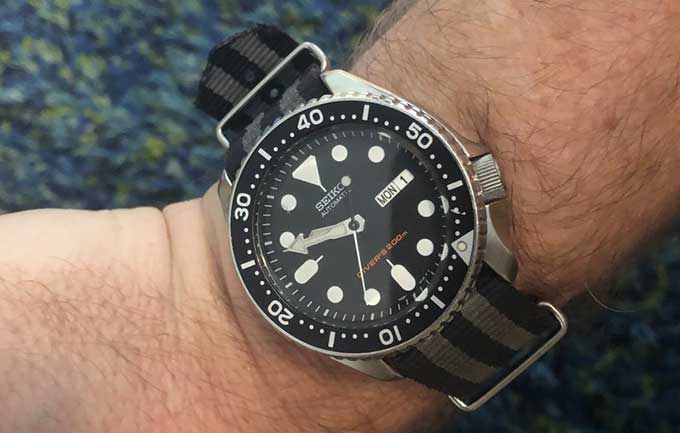 Powers automatically with the movement of your arm
I have had this wristwatch ($248) for about two years. It self-winds (i.e. automatic), accepts nato straps, looks nice, is waterproof (to 200M as it is a true dive watch), and rugged. I haven't broken it. The benefit of a mechanical watch is that it runs as long as you have it on your wrist as it self-winds. A mechanical watch is a great reminder of time. To me, time is important, it is all we have and we don't know how much we have.
Not only does it look nice and allow me to keep track of my day, it serves as a reminder that "Time is tight."
Mechanical wristwatches can be incredibly expensive. This one can be had for less than $250, sometimes under $200. It is known as one of the best value automatic watches on the market and a great introduction to horology. There are plenty of aftermarket modification pieces if you want to modify your watch into something more personal. The watch is widely available on Amazon and elsewhere on the internet and in brick and mortar stores.
04/19/19
Seiko Men's SKX007K2 Diver's Automatic Watch ($248)