Podcast
Sherry Huss, Co-founder of Maker Faire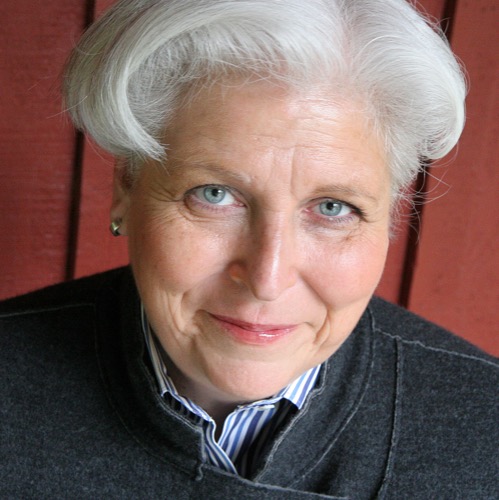 Cool Tools Show 287: Sherry Huss
Our guest this week is Sherry Huss. Co-founder of Maker Faire and Innovator in Residence at Freeman. Sherry is all about creating experiences, connecting community, building tribes and having a bit of fun while she's at it! Her latest projects include Decameron Row, Maker Music Festival and Live Team. You can find Sherry on Twitter and Instagram @sherryhuss.
Subscribe to the Cool Tools Show on iTunes | RSS | Transcript | See all the Cool Tools Show posts on a single page
Show notes:


Rotring 600 Fountain Pen Silver Hexagonal
This is my favorite pen, and I use it every day. I did find (during research for this) that Rotring is no longer offering them. You can find them on ebay (the hunt is on). I am somewhat shocked that Rotring has stopped selling them. I like the weight and heftiness of this pen (for me, it is the ultimate writing tool). And, it's purple ink only. I use Waterman "Tender Purple Ink."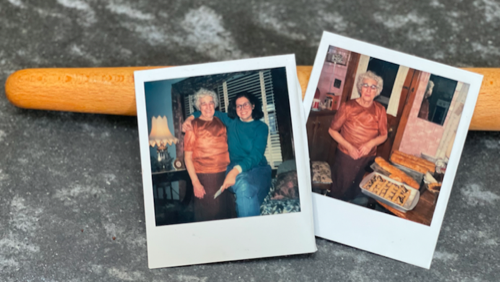 Tapered french rolling pin
This was a gift to me when I graduated from high school from my grandmother. And while not really sure why she was giving it to me at the time, I find that this simple rolling pin is one of my most used (and cherished) specialized tools in my kitchen. My grandmother was a great home cook, and she loved making desserts — I remember her poppy seed rolls and nut rolls and I do make them and other pastries (and use this rolling pin). This rolling pin went missing for several months and I was lost without it. Ultimately I found it — it was pushed back in a drawer. So glad to actually find it and start using it again. Other rolling pins are just not the same.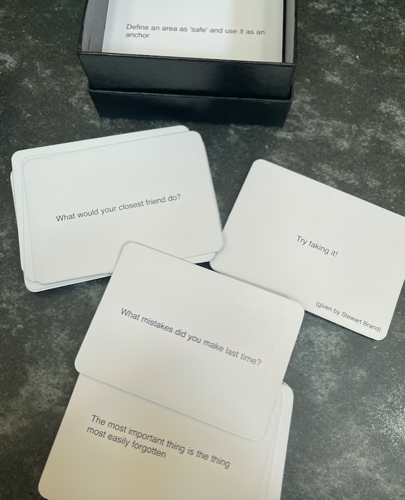 Brian Eno's Oblique Strategy Cards
I use the cards from the physical set when I need an infusion of creativity or to get "unblocked!" Some situations always don't have a clear pathway forward and this is were these cards help! They never disappoint. There is also an app, which can be handy, but the cards are really the best. It was used alot during the production of Maker Faire over the years! Gifting a deck of these cards make an amazing gift for that person that has everything.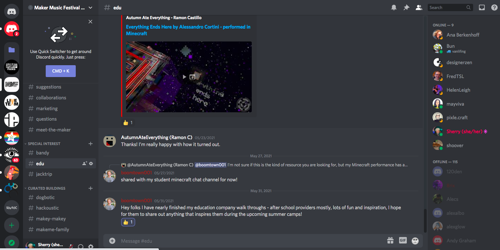 Discord
I am currently using this platform to run three communities (Maker Music Festival Makers, MMF Fans and Live Team) and I actively participate in 8 different discord groups. It is a free site that came out of the gaming industry and it has been a great tool — that is free, and secure. Lots of features and bots to make running a site easy and they keep adding tools. Over 250 million users.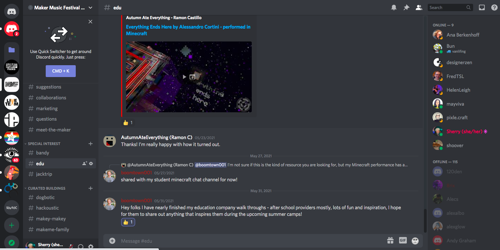 Chester Wallace Tote Bag
I'm on my 2nd Chester Wallace Tote Bag. Portland designer Patrick Long drew inspiration from classic tool bags to create these locally sewn totes that bear the name "Chester Wallace" — a combination of the designer's grandfather's names. Constructed of heavy weight waxed cotton canvas, each tote features a reinforced bottom for long term durability. The nylon handles and removable shoulder strap add versatility as well as a certain nautical flair. One exterior and two interior pockets complete the all-purpose, unisex design.
About Sherry's other projects:
Decameron Row
Decameron Row started as a passion project about a year ago, when we were saying, "We're locked down, what would our Decameron be?" And for those that don't know, the Decameron, is Giovanni Boccaccio's work from the 14th century during the big plague, the Black Plague, when 10 friends fled from Florence to the hills, and for 10 days, they told stories to each other. So 10 friends, 10 days, 100 stories. So we said, "What would our friends… what would their one-minute video be of their time during lockdown?" And so that got us into creating something called Decameron Row, which is pretty wonderful. It's an imaginary place, a street of eight buildings. There are windows in each building, and there are a hundred windows with a hundred tales of lockdown stories.
Maker Music Festival
We did a Maker Music Festival in Sebastopol in 2018. And this is for makers, people that make their own instruments or make their own sound or modify or hack a traditional instrument. We had about 25 makers. It was really quite wonderful, and decided we wanted to do it again, and of course, 2019 came, and we were going to do it in 2020, and then the pandemic. So in February, we pulled together a town hall, and we had 26 music makers. In less than a hundred days, we delivered something that's pretty amazing. It's makermusicfestival.com. We have over 200 makers, over 300 projects, makers from all around the world, and 19 buildings. And these are buildings that live in an imaginary campus, all named after pioneers and composers in the music making space. The first building, when you enter, is named after Harry Partch, and the buildings contain, I think, anywhere from nine to 20 windows. You click on a window, and you go in, and you get to experience that maker.
Live Team
Event space is also part of my world. Live Team is primarily designed for people in the live events business. The world has changed a lot over the past year, and given all of the retraining and training around virtual and hybrid events, there's a lot that needs to be learned and shared quickly. I've been working with a large event company, a global company called Freeman. I'm their innovator-in-residence, and over the past year, again, as a lot of folks lost their jobs, I was saying, "Why aren't we creating a community for people to come together? Now more than ever, they have time. We can learn from each other. We can share and we can network." And so this is something that's for the events industry or anyone that wants to join it. Whether you have a job or don't have a job or want to change a job, we're coming together. I do a weekly half an hour community meeting with the members, once you're registered, and then I have set up the Discord channel where we can chat and learn and share. So it's a little bit experimental. I'm kind of taking the maker world into the corporate world.
07/16/21