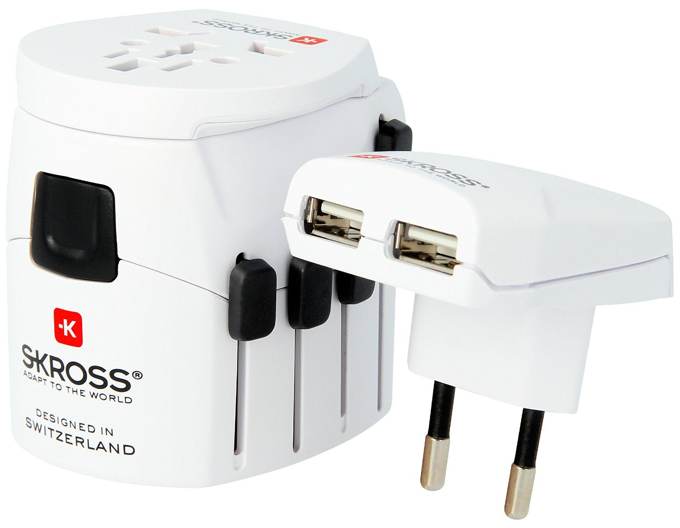 Charge two usb devices at the same time with six different country plugs
As a fairly regular traveller, I've been looking for a "do it all" travel adapter and I believe I've found one in the form of the succinctly named Skross Pro Plus USB World Adapter. It's a world wide travel adapter with six plugs that and work in 150 different countries. It's also a two port USB hub. Despite the reviews to the contrary on Amazon, it will work perfectly well with two prong sockets.
The way that the unit contains the different plug adapters is very clever. Each plug adapter slides out using a slider on the front of the unit and is locked in place. A button on the side releases the lock and you can then slide the plug adapter back in.
I've used the Skross Pro Plus in a number of different countries for around 4 months now and it works a treat. Some may describe it as a little bit bulky, however it really doesn't take up a great deal of room in your suitcase/backpack given the flexibility of the unit.
02/3/16