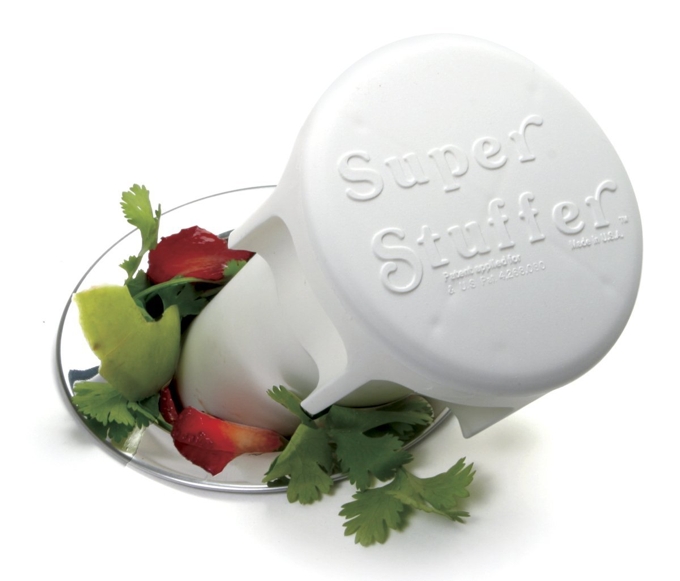 Save your fingers when pushing food into the garbage disposal
I've had this little simple tool for probably more than 10 years. Not only does it protect hands from stuffing things down the sink garbage disposal but also it keeps from things splattering at me. We always keep the stuffer in the sink and then throw it in the dishwasher every now and then.
I just saw there are other similar products, but they cost more and have multiple parts. This is one solid part, so you don't have to worry about it falling apart.
The only downside is that it only comes in white. Be nice to have it another color. However, amazingly enough, it is not stained-colored looking for something we've used for so long.
11/10/15