Recomendo
The Good Ancestor/Artsy/2021 Documentaries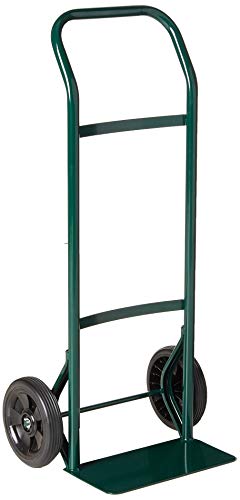 Recomendo: issue no. 245
Sign up here to get Recomendo a week early in your inbox.
How to be a good ancestor
The book The Good Ancestor is my pick for presenting the best practices of long-term thinking. It makes the case for why generational-scale thinking is beneficial, and summarizes what we know about implementing this framework. The aim is to make sure future generations succeed, which sometimes works against the easier goal of succeeding right now. For a teaser, you can watch a 30-minute talk the author, Roman Kzrznaric, did for the Long Now Foundation (which I co-chair). — KK
Discover new artists
I took one Art History course in college, but everything else I've learned about the art world has been piecemealed and picked up through occasional museum visits. But since I created a free account on Artsy my whole aesthetic world has opened up. Every day I get an email digest of contemporary art for sale, current collections in galleries all over the world, and features on up-and-coming artists. (You can set your preferences to receive only one email per week.) I don't plan on actually buying anything, although I am coveting everything created by Leonora Carrington. When I see something that draws me in, it takes me down a rabbit hole of artist bios and their work and if they're on Instagram I immediately follow. I've been slowly muting the meme accounts, influencers, and friends who overpost selfies, and I'm curating an Instagram stream of beautiful art to inspire. — CD
The best documentaries of 2021
If you're in the mood for a documentary but aren't sure what to watch, bookmark this list of Esquire's best documentaries for 2021. Some of the documentaries, like Peter Jackson's Beatles documentary won't come out until later this year (but be sure to check out the sneak peek). — MF
Cheap hand truck
On my short list of under-appreciated items that every homestead should have is a lightweight movers' hand truck. I use my hand truck far more than I ever guessed. I use it to haul appliances, bulk beverages or bottled water, boxes of books, 5-gallon tubs of paint, bags of soil — anything remotely heavy that I prefer to roll. If you have a garage of stuff, you'll use it. And it's the savior when you help friends move. It's cheap, too ($40), considering it will outlive me. Taller, slightly heftier ones are slightly more expensive ($63). — KK
Pass phrases are the new passwords
After I shared last week's graphic — How long would it take to hack your password — Recomendo reader John McConnell reached out to share that pass phrases are the new passwords. — CD
The password thing is very true. A guy named Jason Fossen (one of the absolute smartest Windows people on the planet and author of the Securing Windows SANS courses … ) showed me this back in 2017 and he actually did some calculation to push the chart all the way out to 100+ character passwords. Pass phrases are the new passwords and if long enough are virtually unbreakable at this point. Even without special characters. Your favorite passage from an obscure book is a good starting place. My pass phrases are about 40-50 characters each.

Rowing machine recommendation
I wasn't sure what to expect from a sub-$250 rowing machine, but the Sunny has proven to be a solid machine. It was easy to assemble (and came with a screwdriver, hex keys, and wrenches). Operation is smooth and very quiet. Resistance is magnetic and adjustable from 1 to 8. The tiny-display "computer" that tracks calories, times, and strokes is hard to read and not illuminated, but I use the countdown timer on my phone or watch anyway. — MF
03/28/21