1,000 pages of the traditions of Asia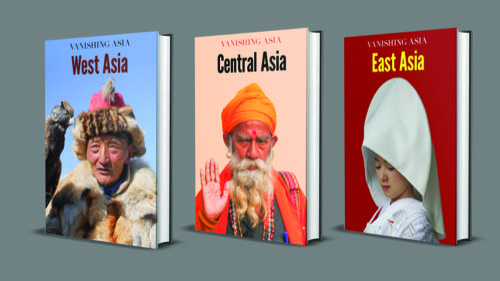 In a break from our regular programming, I'd like to tell you about something big I've been working on for 40 years. It's not quite a cool tool, except in its capacity to substitute for expensive travel expeditions.
For the past 40 years I have been photographing the disappearing traditions of Asia. I've traveled to obscure festivals and into remote hamlets at the end of the road in 35 countries from Turkey in the west and Japan in the east, and everywhere in between. It was like traveling in a time machine in a century before everything was the same. In this old world of Asia, everything was different, and I've put all this wonder in one giant book.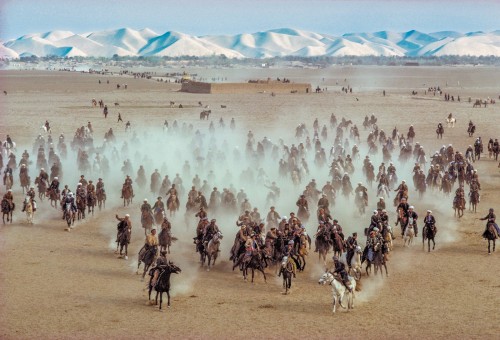 I've captured those thousands of ways of being different in my project called Vanishing Asia. This book is 1,000 pages long and so oversized that I could not fit it on my lap so I had to divide it into 3 volumes. This 3-volume set contains 9,000 images (and 9,000 captions) and will take you on a trip few have seen. In fact, I can guarantee you that there is no book like this anywhere in the world. It's an experience much like going back in time for an adventure of exploration, but from your home.
There is also a utility to this mammoth work. Our modern world runs on "thinking different", which is increasingly difficult to do when we are all connected together 24/7. This book, Vanishing Asia, is an aid to thinking different. In its thousand pages are thousands of alternative ways of doing things. To create a new graphic design, I would pay attention to the hand-painted street graphics in India. To design futuristic uniforms for a science fiction world, I would look to the classical fashions of Japanese monks. To invent a new one-person electric vehicle, I'd study the mini-carts on the streets of Indonesia. To fabricate a modern eco-friendly home interior, I'd investigate the wooden architecture of the Dong houses in China. To conjure up the coolest live performance spectacle, I'd watch the elephant processions of Kerala, India. These and many more examples of the new-New, thinly disguised as the old, are displayed in my book. I made this book to help transmit this ancient richness into the future. The abundance of textures, materials, designs, styles, rituals, colors, habits, motifs, and patterns is stunning, and available to all who dive into it.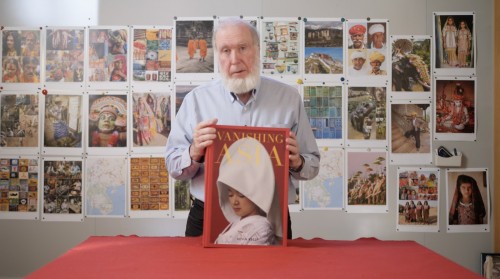 This week I launched a Kickstarter campaign to fund the publication of this massive 3-volume set. I am trying to maximize the number of readers, rather than maximizing revenue, so the Kickstarter offers a steep discount on the eventual retail price ($300) of the books. The Kickstarter rewards are constructed so that the best discounts are given to the earliest backers, with batches of rewards getting slightly less discounted as they are claimed. As of today 200 of the next-best discount of $220 are available but those may be sold out in a few more days.
More details of the book, and a video trailer I made are available on the Vanishing Asia Kickstarter page. I hope you will join me on this adventure and back the book.
03/29/21