Recomendo
The Metaverse Primer/Terms & Conditions/How to Eat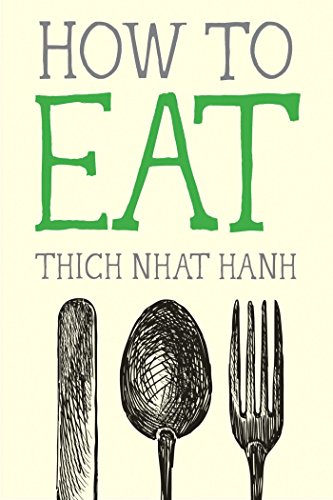 Recomendo: issue no. 264
Sign up here to get Recomendo a week early in your inbox.
Next big thing
I've been predicting that the next big thing after smart phones are smart glasses at work in a Mirrorworld or a Metaverse. That still has not happened, and it doesn't seem like it's going to happen in the next few years. But I'm sticking with my prediction that it will be the next big thing. The best case I've seen for how this will be built is this very long technical essay by Matt Ball, which serves as the Metaverse Primer. — KK
Play the Terms & Conditions game
In this web-based game, Evil Corp attempts to con you into accepting its terms and conditions with 29 sneaky tricks (e.g., "Would you like to not receive our newsletter? Yes or No"). I managed to successfully outwit 27 of Evil Corp's dastardly tricks. Let's see if you can beat me! — MF
How to eat
I am enjoying Zen teacher Thich Nhat Hanh's Mindfulness Essentials series of small "How to" books. How to Love is one I revisit often. Right now I am reading How to Eat — short meditations on connecting with the Earth, enjoying your food and eating with others. Below are three excerpts. — CD
Wait without waiting — Standing in line at grocery store or a restaurant, or waiting for the time to eat, we don't need to waste our time. We don't need to "wait" for one second. Instead, we can enjoy breathing in and out for our nourishment and healing. We can use that time to notice that we will soon be able to have food, and we can be happy and grateful during that time. Instead of waiting, we can generate joy.
Our ancestors are in the soil — In the soil are many people who have died, have been transformed, and have become part of the soil. Maybe in this mouthful of rice are also the bones of hundreds of generations as well as many leaves, worms and animal's bones. Maybe in a previous life you had been there and died there, and your own bones have disintegrated in that land. During the time of eating, your practice is to look deeply into that grain of rice and enjoy all that has gone into its creation. There are so many things to enjoy and to discover in each bite.
Eating and smiling — Sitting at the table and eating with other people is a chance to offer an authentic smile of friendship and understanding. The most important part of the practice is to look at each person and smile. Upon finishing your meal, take a few moments to notice that you have finished, that your bowl is now empty, and your hunger is satisfied. This is another opportunity to smile and be grateful that you have had this nourishing food to eat, supporting you on the path of love and understanding.
Inexpensive stock photography
I use a lot of stock photo images on the various websites I work on. I recently discovered Scopio, which is offering a lifetime subscription for $29. I like the selection of photos, and the fact that they don't look as generic as a lot of stock photos. Here's a sample for a search for "red and white books." — MF
Tape adhesive
Often the best way to secure one object to another is with heavy duty double-sided tape. The bond may be as strong as screws or nails, without the need for holes. And unlike a glue joint, its tidy, and kinda removable. Put the two-sided tape on, zip off second coating, and squeeze together. Fast. I use this tape for mounting gear, electrical devices on walls and tables where I don't want screws. The best brand is 3M Heavy Duty Mounting Tape. I am always surprised by how much weight it will hold. — KK
Reader recommended note app
After last weekend's favorite note app recomendo. Multiple readers replied and recommended Simplenote as an alternative to Apple Notes and as a universal note-taking app. Reader Titus said, "I really like Simplenote. It provides a web interface as well as iOS and Android apps." — CD
08/8/21