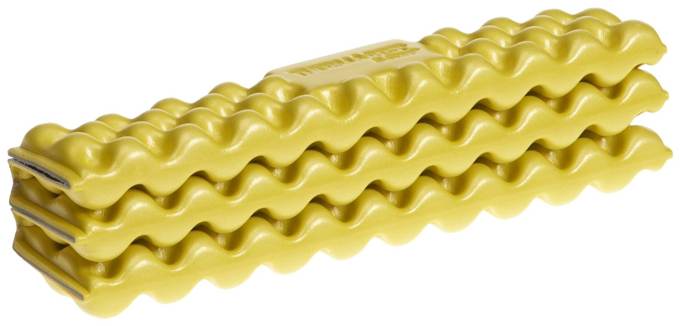 2-ounce camping cushion
After a long day of hiking one understandably wants to rest comfortably, but carrying a folding chair that weighs several pounds is antithetical to most weight-conscious backpackers. The logical alternative is a portable seat, either of the closed-cell foam or inflatable variety. The model I have settled on and wholeheartedly recommend is the Therm-A-Rest Z Seat. It is essentially a 16 x 13 x 0.75 inch piece of egg carton pattern, closed-cell polyethylene foam that folds accordion-style into a compact 2.5 x 2.5 x 16 inch block. What it apparently lacks in complexity it more than makes up in reliability and versatility.
Closed-cell foam is inherently durable (there is nothing to puncture), so you don't have to worry about what you're sitting on or fixing leaks in the field. Although bulkier when packed, this foam seat is still lighter (55gm) than any inflatable seat I've found, including Therm-A-Rest's own NeoAir Seat (75gm), so ultralighters rejoice. Other uses I have found are: clean platform to stand on while changing clothes or footwear, emergency sleeping mattress (place under body core), extra tent padding for particularly tortuous roots or rocks, and first aid split. I'm sure there are others.
I pack my seat at the very top of my pack with my food drybag, so as soon as I stop for a break or a meal I immediately have it ready to sit on (One tip: if you're just sitting on your butt, you'll find it more comfortable and manageable to fold it in half. If you're sitting cross-legged on the ground, unfold it completely). After several years of continuous use, the color has visibly dulled but the foam itself is none worse for wear.
The only downside I have noticed are the scathing looks of jealously from my campmates when I sit down on something warm, dry, and cushy instead of a cold, hard rock or a damp, jagged log. At $11, there's no excuse for anyone to suffer.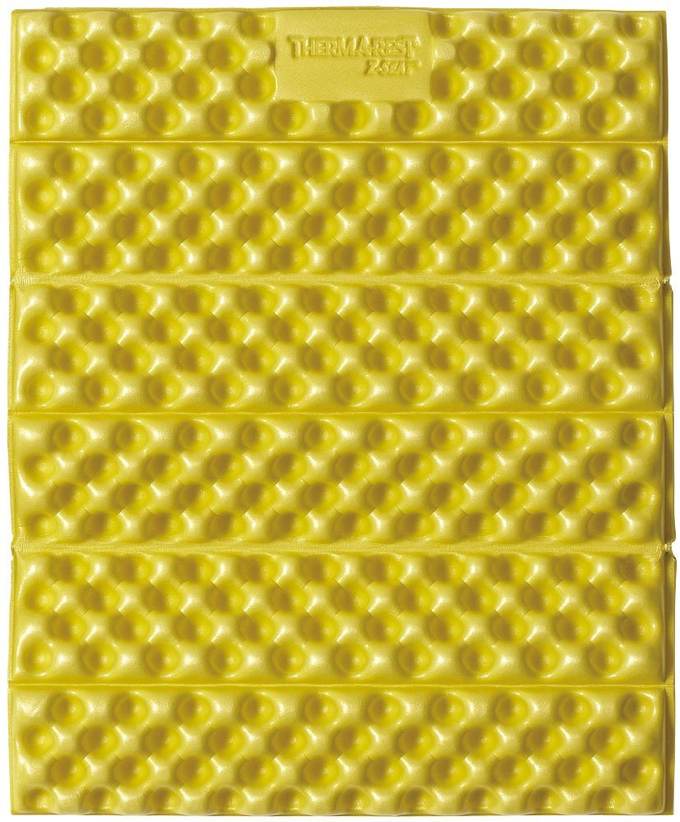 09/9/20