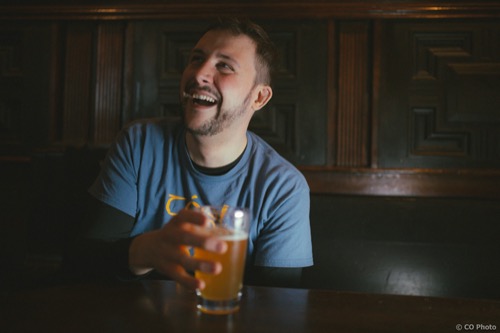 Cool Tools Show 221: Thom Dunn
Our guest this week is Thom Dunn. Thom is a writer, musician and terrible dancer whose work can be seen on Wirecutter, Boing Boing, Upworthy, Vice and more. He's also published fiction, plays, poetry and comics. Thom is the singer/guitarist of the Roland High Life and a solo performer and he really hates, "Don't Stop Believin'". You can find him on Twitter, Instagram and SoundCloud @thomdunn.
Subscribe to the Cool Tools Show on iTunes | RSS | Transcript | See all the Cool Tools Show posts on a single page
Show notes: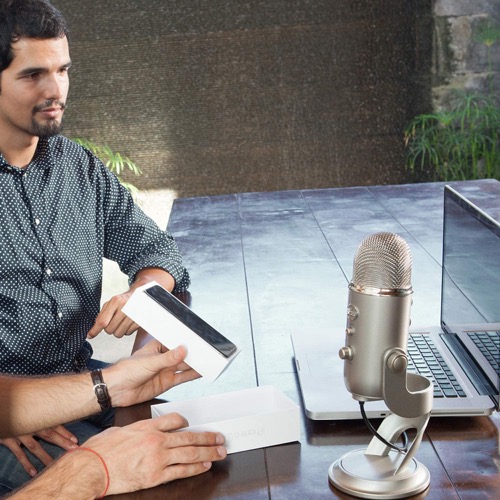 Yeti by Blue Microphone ($129)
To be clear, there are many microphones that are superior to the Yeti; I also own some of those. But none of them are as versatile or easy-to-use as the Yeti. Whether I'm taking phone calls or video conferences, or I want to record some quick guitar-and-voice song demos, or even if I need a decent stereo overhead mic for recording live drums for my rock band's album (which happened!), I've done it all with the Yeti, and the Yeti can do it all.

Scrivener ($49)
Scrivener is a modular writing app that offers an almost overwhelming amount of customizable features, but presents them in a way that's adaptable and accessible, so you can make it work for your own unique writing process. One of the most basic features — and the thing I personally love most about it — is how it lets you break up your documents into individual scenes, without having to worry about scrolling or page breaks or anything else. This makes it easy to focus on a single part of whatever manuscript you're working on, and allows you to visually re-organize the entire project with a simple click-and-drag. Scrivener also lets you fold in all your research documents into a single app, and then saves everything in an archive file that's accessible from cloud drives like Dropbox, making it easy to work on the go.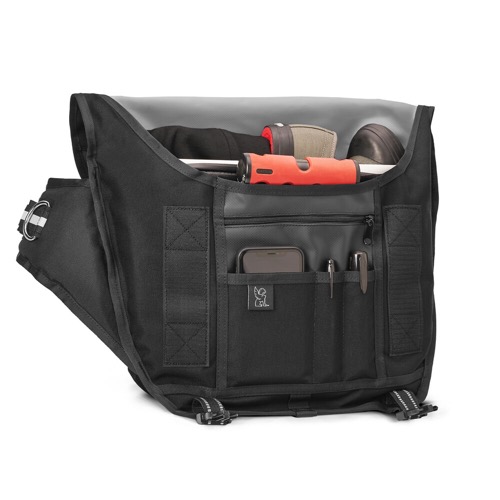 Chrome Messenger Bag, Mini Metro ($120)
I got my first Chrome bag in 2008 and only recently retired it because the outside was getting too discolored — but the inside was still perfectly fine. I've only ever owned the smallest Chrome size, and the variety of pockets and compartments allow me to carry a wide and wild variety of tools with me wherever I go. That, and the Chrome is fashionable. I carry my Chrome everywhere — whether I need to or not — because it's lightweight, comfortable, and just plain cool lookin', and it helps me to ensure that I have all the things I need for any possible situation. Plus, it helps my dumb ADHD brain stay organized, which is a miraculous feat inandof itself.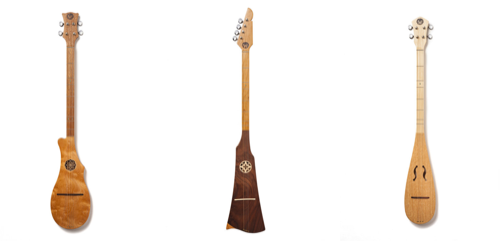 Woodrow Appalachian Dulcimer
This was one of the first big gifts my now-wife bought me when we first started dating. We were at a craft fair in Vermont, and I heard … something. Not quite a mandolin. Not quite a banjo. So I explored, and discovered the Woodrow, a proprietary string instrument that's basically an upright Dulcimer made by an artisan in Appalachia. Mine has 4 strings — tuned D, A, and a double D — and it's fretted in a major key. So while it's simplistic, it's a great tool for songwriting, as it forces me to keep things simple, and focus on the basic melody and chords above all. While it's fun on its own, it's also become my ultimate songwriting test instrument. Can I make this song work on the Woodrow? Then it's good enough, and I can figure out the key and the weird chords later.
04/10/20