Craft
Tiger Ritza Wax Thread For Hand Sewing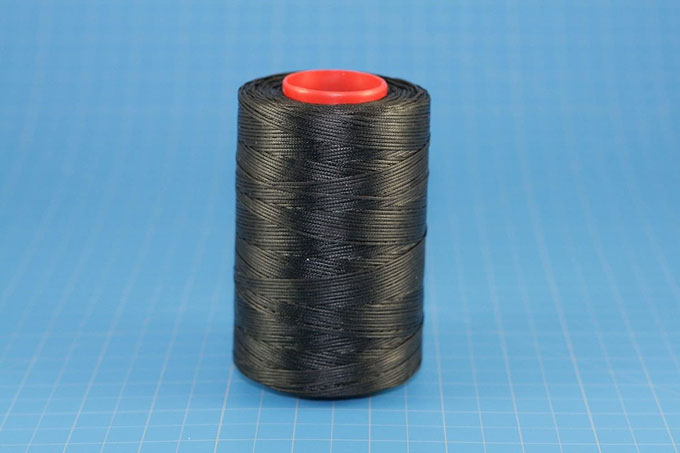 Waxed polyester thread for hand sewing leathers
I sometimes dabble a bit in leatherworking, making notebooks, accessories, sheathes, or just fixing things like torn tarp corners by reinforcing them with leather. As I don't do it professionally I do not own a leather sewing machine, opting for hand-sewing instead.
Now for hand-sewing leather you have various options, you can go for real or artificial sinew, go for natural or synthetic thread, pure, oiled, or waxed and for each option, there are lots of manufacturers to choose from. After lots of research and some practical testing, I've come to the conclusion that the best thread to use for most leatherworking projects I do is Tiger Ritza 25 made by Julius Koch. It's a waxed, synthetic thread. The wax helps the thread glide a bit more easily through the leather when sewing while also helping to lock the stitches in place and protecting the thread from the elements.
Synthetic thread makes it easier to trim and neaten the ends of the thread by melting them. What makes Ritza 25 so great is that it's super strong, long-lasting, and ready-to-use out of the box. Thread your needles and go, no need for waxing the thread yourself. No dealing with ripped threads while pulling a stitch together. It's also available in several diameters and a bunch of colors so it's possible to match the thread color to the shade of the leather you're using if you want the threads to be more subtle, or get contrasting colors for a visual distinction, and fit the thread size to your stitching distance.
As with many of the leatherworking threads, the price per length drops substantially when buying larger spools, so if you find a thread color and diameter you like, it might be better, in the long run, to go for the largest spool you can find.
03/12/21