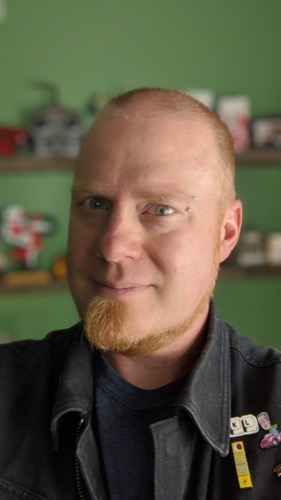 Cool Tools Show 274: Tyler Winegarner
Our guest this week is Tyler Winegarner. Tyler is a maker, media producer, and filmmaker. He's the editor of the weekly video series, Maker Update. He's the technical director for the Empire State Maker Faire and he's the former video director at Maker Media. You can find Tyler on Instagram and Twitter @tylerwinegarner.
Subscribe to the Cool Tools Show on iTunes | RSS | Transcript | See all the Cool Tools Show posts on a single page
Show notes: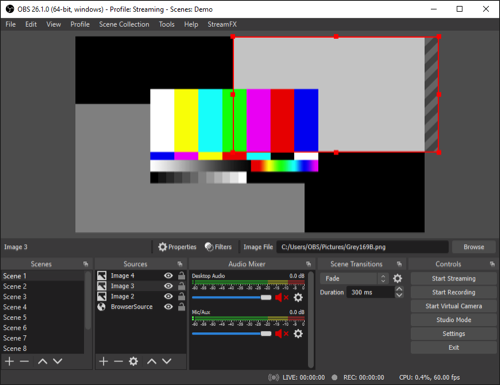 OBS (Open Broadcaster Software)
OBS is a live streaming tool. It's an open source and freely available tool that's largely used for internet live streaming, but there's a lot of versatility in it that makes it useful for a lot more people than just that. If they're doing any livestream to Twitch or YouTube or Facebook or whatever, they can use this to switch between the camera on them and, or capturing from a game or demonstrating a piece of software or a slide presentation or anything like that. And they can have multiple sources they can switch between. So it's a nicely presented broadcast. But the tool that makes it a powerful for a lot of other uses is that you don't just need to broadcast with it, you can also record a video to your local computer. So this is a free and really flexible tool for capturing your desktop or a particular piece of software, so that you can use OBS to give software demos or anything like that. Anytime you want screen recorder, this is a really perfect and really flexible and powerful tool to do that as well.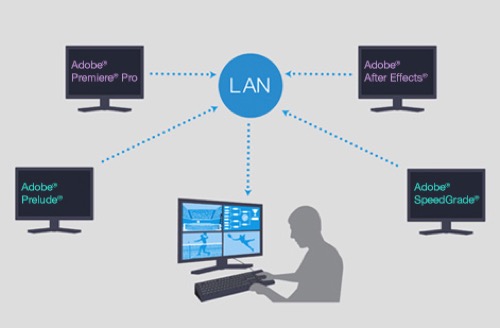 The NDI and SRT Video Streaming protocols
NDI and SRT are two video streaming protocols that perform similar functions in different circumstances. NDI allows you to send high-bandwidth, low latency video streams over your local network, SRT does the same but across the internet. NDI stands for Network Device Interface. And it was originally designed as a method of connecting cameras to physical cameras switchers instead of using the normal infrastructure like HDMI cables to connect them. This encodes it so that it can be transported over Ethernet, over your local network. So if you envision in like a TV studio setting, you could have a number of cameras in a TV studio, and those can all be routed down to the control room, just over a fast gigabite network.
Not very interesting to most normal folks, but the way this protocol works is that you can also use it within your own computer as a virtual video patch panel. So what this means is say if you're presenting to your team over a Zoom call, you can use NDI to take all the output information from OBS that you would normally stream to YouTube or Facebook or Twitch. And then you can feed that into your camera input on Zoom. There's a second one of these protocols is called SRT, which stands for Secure Reliable Transport. And this is similar to NDI. This is a low latency, high-bandwidth point to point streaming protocol, so that if you're doing some virtual event and you have your talent or presenters in a lot of geographically-distributed locations, they can send their video feed directly to your computer running OBS. So you can switch between them and present that stream out to the rest of the world and get a much higher quality presentation from them than you would over a video call via like Skype or Zoom or any other method you would want to get their video signal from them. And get it out into your switcher and then out to the rest of the world.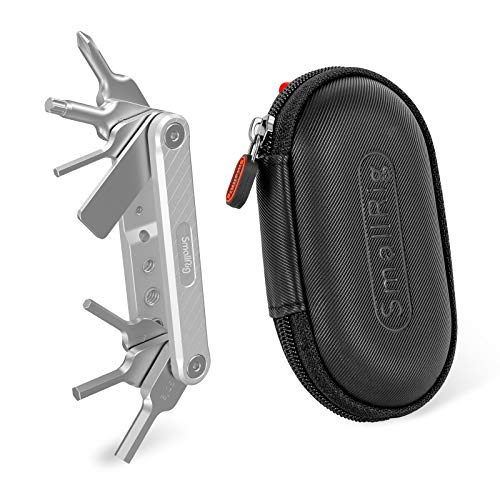 SmallRig Folding Multitool
This is something I wish I had when I was doing a lot more traveling as a video person. But even not traveling, it's still an incredible useful tool to have. So this is your standard folding multi-tool. But the thing I love about it is that it has every tool I need to assemble and disassemble camera gear and nothing really that I don't. There's no bottle openers. There's no saws. It has a Phillips head screwdriver, a large-ish T25 Torx bit, a 2.5mm Hex drive, and then a 3mm, 4mm Hex drive, and then 3/16th Hex drive. This is a multi-tool specifically for people who work with cameras and tripods and need to take those apart and attach things to them. And basically any camera rig, this is the ideal multi tool for.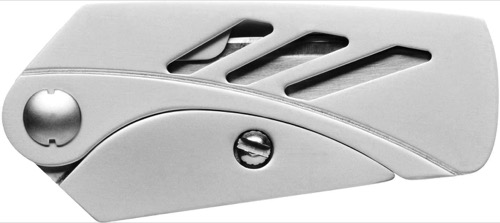 Gerber EAB Lite Utility Knife
This is my favorite tool of probably the last 10 years or so. So this is a Gerber EAB Lite. And it's a really simple tool. It's just a carrier for utility blades, the trapezoidal utility blades that folds up really tiny. And it folds up to about just a little bit larger than the blade itself. So it fits nicely in any pocket. And when you unfold the blade and lock it into place, it feels completely solid. Normally the carriers for those trapezoidal blades, the blade is held in place by a spring, and rattles around. This is held in place by a set screw. When you lock the blade, it's absolutely fixed in place. And it just feels like a single solid piece in your hand, which makes it really nice to work with. And the nice thing about it, because when it's folded, it's about three inches long and at its widest about an inch and a half wide. It's like a teardrop shape almost. It fits perfectly in the coin pocket of your jeans or you just throw it in the bottom of your pocket and then it's always there.
Check out Tyler's recent video review on the Cool Tools YouTube channel:
04/16/21