Recomendo
Understanding Physics/Moon Trees/Hacker Laws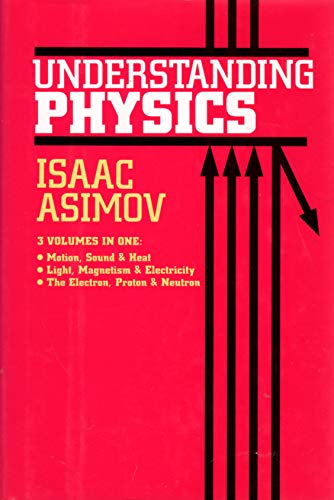 Recomendo: issue no. 293
Sign up here to get Recomendo a week early in your inbox.
Understanding physics
Isaac Asimov's 768-page Understanding Physics clearly explains the principles of motion, sound, heat, light, magnetism, and electricity in a historical context. It gave me a better understanding of physics than four years of mechanical engineering school, and was actually fun to read. — MF
Find a Moon Tree near you
I didn't know about the tree seeds that flew around the Moon in 1971 and were planted upon return until I read this article in The Atlantic: We Almost Forgot About the Moon Trees. All the of the locations of these Moon Trees are kept here and up-to-date, including the ones no longer alive. Visiting as many of these trees as possible is now on my travel bucket list. — CD
Hacker laws that apply in real life
Hofstadter's Law: It always takes longer than you expect, even when you take into account Hofstadter's Law.
Amara's Law: We tend to overestimate the effect of a technology in the short run and underestimate in the long run
Putt's Law: Technology is dominated by two types of people, those who understand what they do not manage and those who manage what they do not understand.
— MF
Teaching a dog to speak
I don't have a dog, but if I did I would be trying to get it to talk. At They Can Talk there's a bunch of researchers training dogs to use cheap electronic devices to "say" words. Some dog-owners claim to be able to train their dogs to chain together a string of spoken words into something like a sentence. There's a whole community of folks trying it, and recordable buttons sold on Amazon, and a good book on it, How Stella Learned to Talk. — KK
Discover unique places to eat
I just discovered Atlas Obscura has a Gastro Obscura map where you can find unusual restaurants or food museums all over the world. Anyone can contribute an entry — the requirements being that it is an awe-inspiring place or that it preserves lesser known culinary traditions or amazing architecture or decor. Way more interesting that Yelp! — CD
Clear advice
The essays of Paul Graham are masterpieces of clear thinking. He writes about the process of making things, from a small idea, to a large company. Known as the co-founder of YCombinator, a high-tech incubator, his advice is eagerly sought by entrepreneurs, but his advice in these essays, posted on his ancient and free blog, is uncommonly useful to individuals who like to make things and make things happen. I learn a tremendous lot from each short essay. — KK
02/27/22