Tools for Possibilities: issue no. 59
Once a week we'll send out a page from Cool Tools: A Catalog of Possibilities. The tools might be outdated or obsolete, and the links to them may or may not work. We present these vintage recommendations as is because the possibilities they inspire are new. Sign up here to get Tools for Possibilities a week early in your inbox.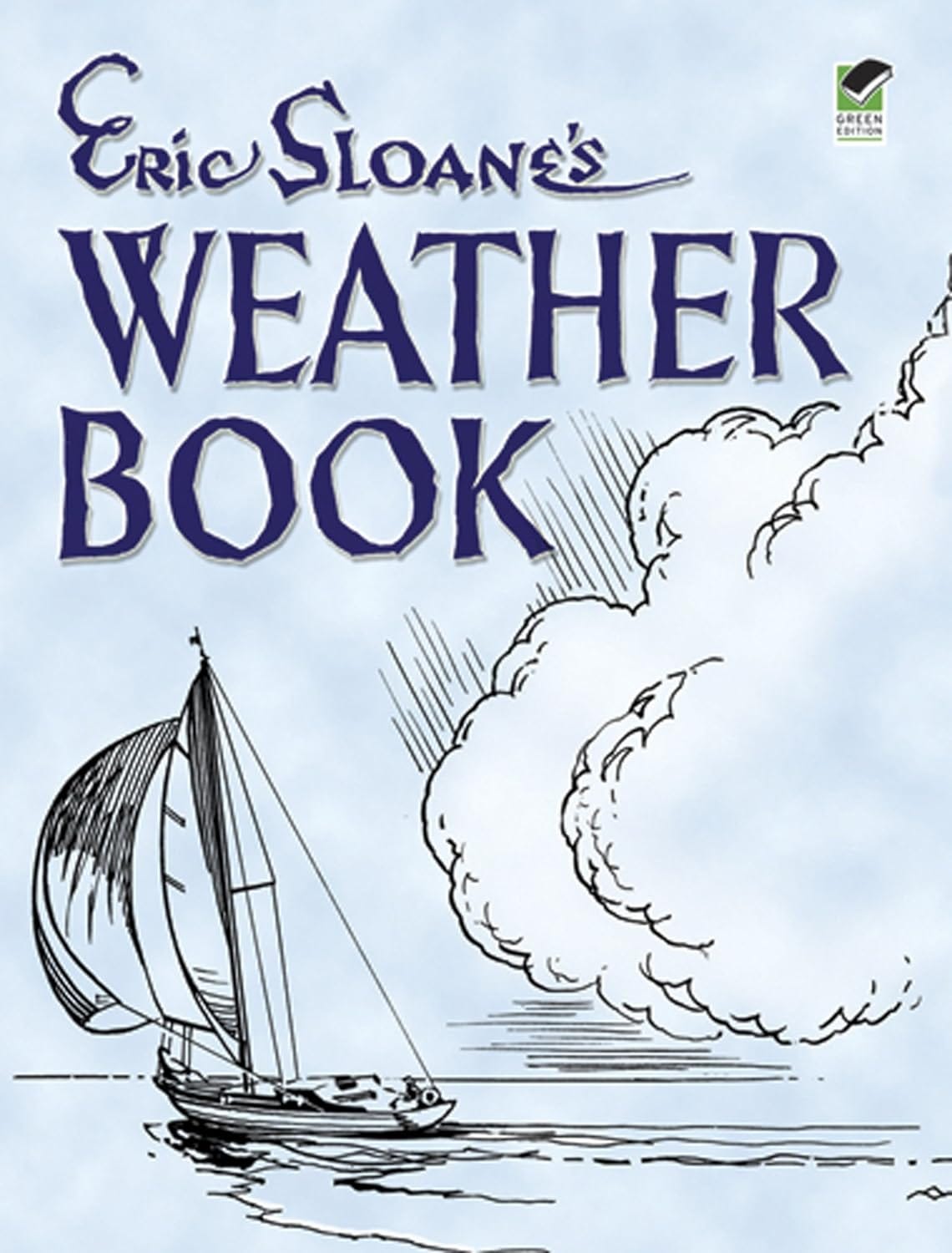 Understanding weather
By means of insightful hand-drawn diagrams, Eric Sloane gives the best explanation I've ever seen of how weather works. Originally created to help sailors 50 years ago, it works for pilots, outdoor explorers, and anyone else dependent on a change of weather. — KK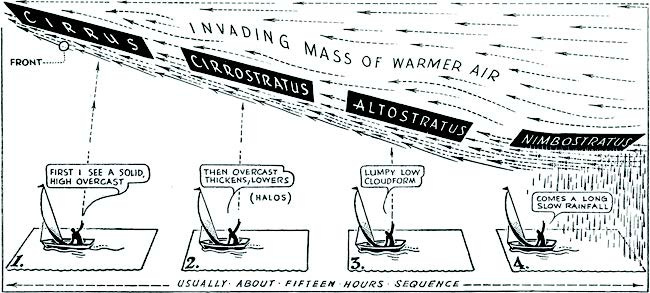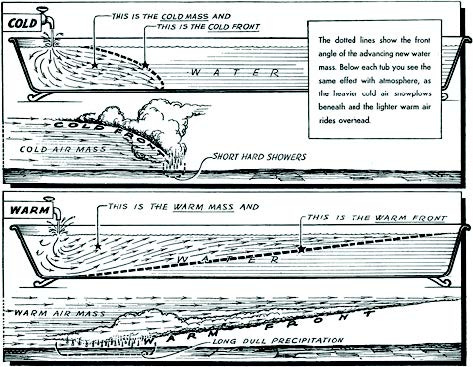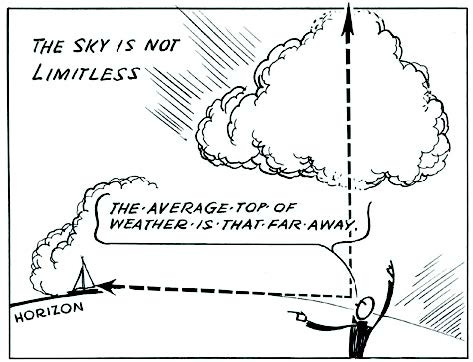 ---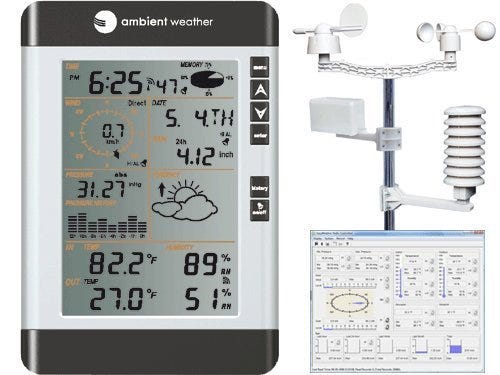 Home weather station
The Ambient Weather WS-2080 is a very full-featured weather station for the price. It uses a radio signal to communicate between the weather station and the display console, and updates the display every 48 seconds. The display shows a lot of information, and has a USB interface that allows a computer to capture the readings and create graphs from them. I haven't used the USB interface yet, but it was one of the features that attracted me to this particular model.
It's possible to adjust the calibration of the various sensors from the console, but for temperature it was close enough out of the box that I didn't bother. We've had some rain a few times in the last month and it seems that the readings produced by the WS-2080 are on the low side, so I might end up calibrating the rain gauge. I did find the configuration procedure to be fairly confusing, with a lot of button-pushing to get to the various settings. You definitely want to have the manual in hand when you do it.
There is software that comes with the WS-2080 to configure it but it's Windows only and I have a Mac and Linux household so I haven't used it. There is open source software for Linux that is supposed to be able to talk to the WS-2080 to capture the sensor readings, but I haven't had a chance to try it yet.
I mounted the sensor pod on my TV antenna mast above the antenna, which puts it only about four feet above the roof; probably not the best place for the temperature sensor. I did buy the accessory solar radiation shield for the temperature sensor, but a better solution might have been to mount the temperature sensor in the shade on the north side of the house. The various parts of the weather station connect together with phone-cordlike wiring with RJ-11 connectors. — David H.
---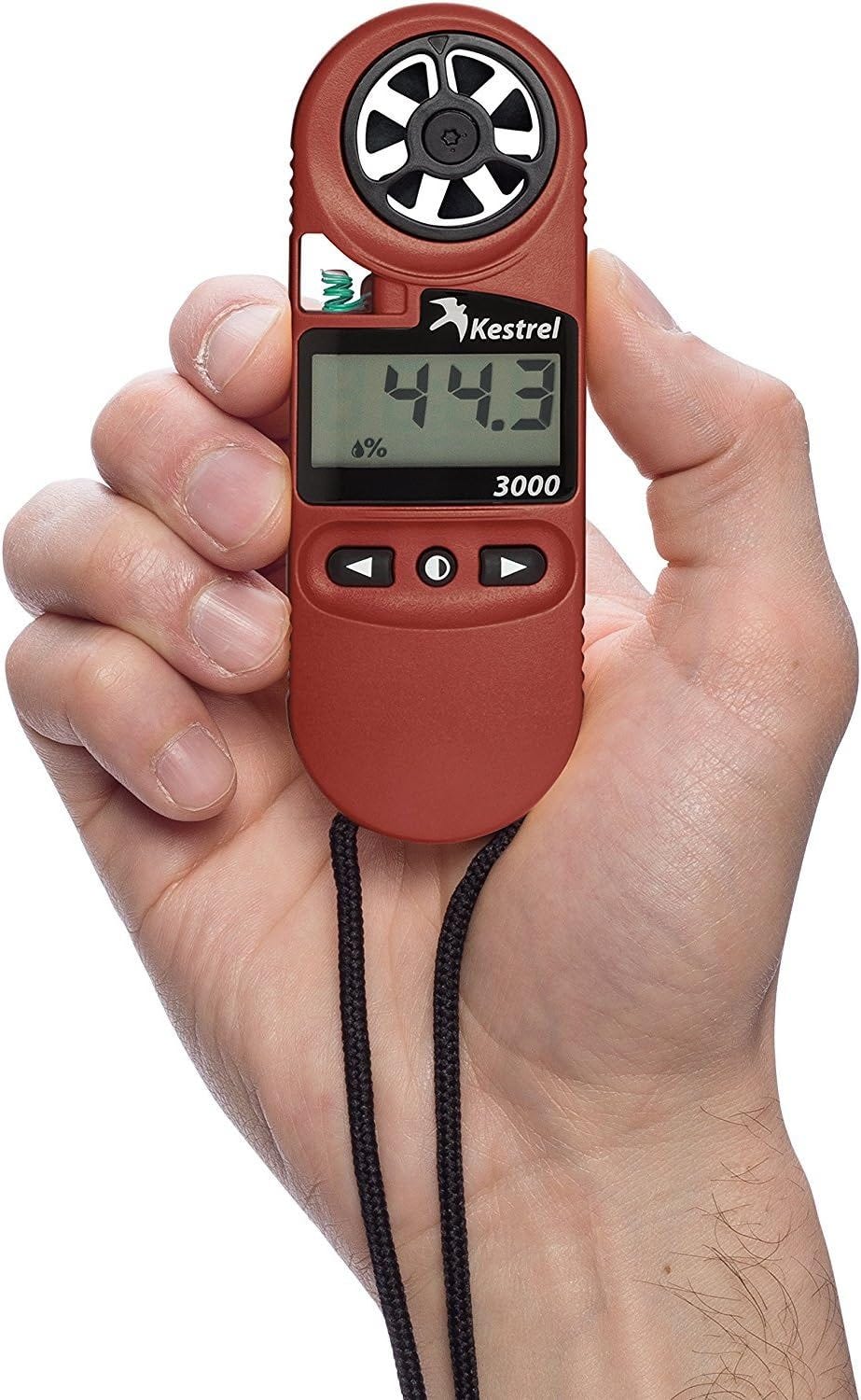 Pocket weather station
Kestrel 3000 Pocket Weather Meter
A marvel of compact engineering, this brilliant little device now accompanies me wherever I travel, not just in the wild any more. Two buttons. One is on/off. The other cycles the readout through current wind speed, maximum wind speed, average wind speed, temperature, wind chill, relative humidity, heat index, and dew point. It is shockingly sensitive. Once when I was hiking up into a fog layer, I tracked–while I was walking– the decrease in temperature and rise in humidity, with indicated dew point ever closer to the ambient temperature. As I entered the fog, humidity reached 100 percent and the ambient temperature and dew point temperatures were identical. Precisely! Pocket-small, the Kestrel's slide-on case can't be lost because it's on the lanyard. — Stewart Brand
11/6/23