Podcast
Wendy Frauenfelder, Cocktail creator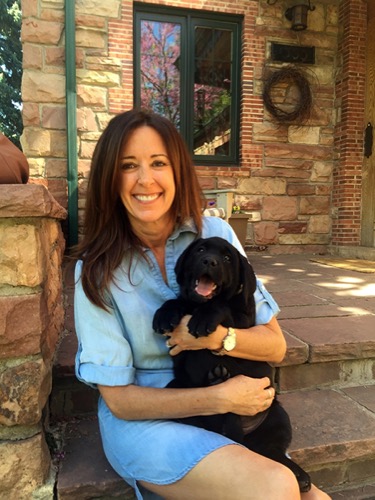 Cool Tools Show 307: Wendy Frauenfelder
Our guest this week is Wendy Frauenfelder. Wendy is the family's handyperson. She also likes to bake wild yeast sourdough. She's obsessive about doing the New York Times Crossword Puzzle and Spelling Bee every day. And she loves to make and share cocktails on her Instagram called oh_happy_hour.
Subscribe to the Cool Tools Show on iTunes | RSS | Transcript | See all the Cool Tools Show posts on a single page
Show notes: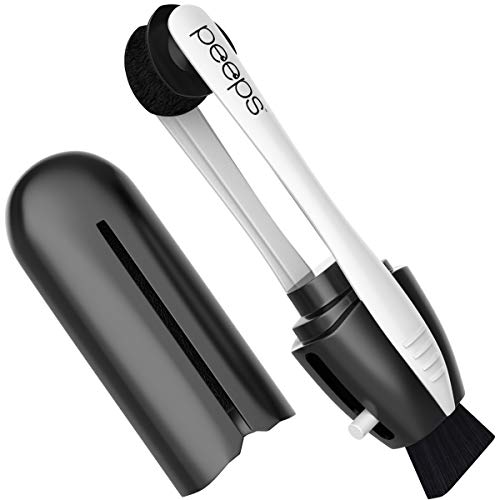 Peeps Eyeglass Cleaner
This is a cool little gadget and the overall rating is really good, like four stars. But if you start to go down and look at the reviews, the first  20 are one star reviews. So I was like, uh-oh. I wasn't really sure, but I was looking for something that was just easy to clean my glasses. Because I seem to smudge all the time. So I decided to give it a shot and I got one and I immediately liked it. The thing I like about it is you don't have to use any kind of fluid with it. It's a one step process, not a two step process. It's got two little pads that feel like suede, which I don't think it is, but they're soft like that. And you pinch your lenses in between the two pads and just rub it. And at first you're going to see some smearing going on and you're going to think it's garbage. And if you just keep it up for about 10 seconds, your lenses are just crystal clear. And when you put them back in the case supposedly they recharge. I don't know how you recharge these because there's no electricity in it. But that's what they call it. I guess it sort of resets the pads.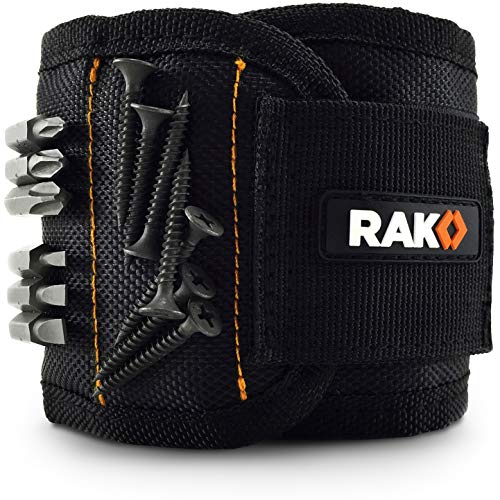 RAK Magnetic Wristband
I do a lot of the handy work around the house, installing ceiling fans, repairing parts, replacing parts. I put in new doorknobs all over the house. Stuff that takes a lot of little bits and pieces. And you know, I end up either sticking little things in my pocket, especially when I'm going up on a ladder or in my mouth, which is gross. And this little wristband is lightweight, easy to put on, and it's got Velcro. I have a tiny, tiny wrist and this goes down enough to fit my wrist. I think it would fit probably anybody. And it's got little magnets all the way around it and a little dividing section. So you can put your little bits on there so you don't lose them. And I even put my different drill bits on there. Because a lot of times I've got to switch out between the flat and the Phillips and it's just a great way to store it.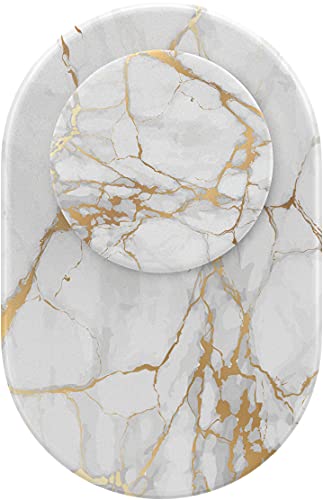 PopSockets PopGrip for MagSafe
I know there's a lot of people like me who like pop sockets so that you can rest your phone in your hand pretty easily and reach the front of your phone with your thumb. And I love it. I think they're great. But I also find myself wanting to have my phone mounted in the car and I've tried a bunch of different kind of mounting systems and some are good. Some aren't so good. Sometimes they ruin your dash a little bit or leave a sticky substance on there. And I saw one that was a MagSafe magnetic phone mount for your car. And I have a MagSafe phone and a case as well. And I thought, Oh, that'd be easy. But I like my pop socket. So I decided to give up my pop socket. And then I was at Target and I saw this pop socket that's usable with a MagSafe case. And it's just like a regular pop socket, but it has an oval back to it. And that oval back fits right on your MagSafe magnet. And it's a tight, strong fit. You can't shake your phone off it. It's tight. And then you use it as you want to use it. I use it during the day. And then when I get in the car, I just slide it off really easily. Just pry it off and I can stick my phone on the mount in the car.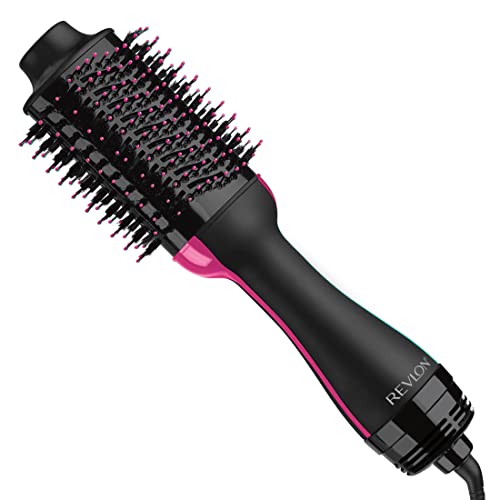 Revlon One-Step Hair Dryer and Volumizer
This is a hot tool for your hair that can be used two ways. One is you can use it to overall just dry your whole hair. If you're the kind of person who does a blowout style, which is that you use a hair dryer and a brush with, which is a two-handed process, not a big deal if you're used to it, but you know, if you're not used to it probably as a big deal. So you can use it for that, which I do and it does give you some volume because you can lift at your roots, which is great. But the thing I really am finding I use it for more often is touch-ups. So if I'm washing my hair every two to three days, on the off days I wake up and it's a little crazy. Instead of flat ironing it and getting it stick straight, I can use this, I can get a little curl into it. I can re-volumize I can make the whole thing look like it's a fresh hairdo.
12/3/21