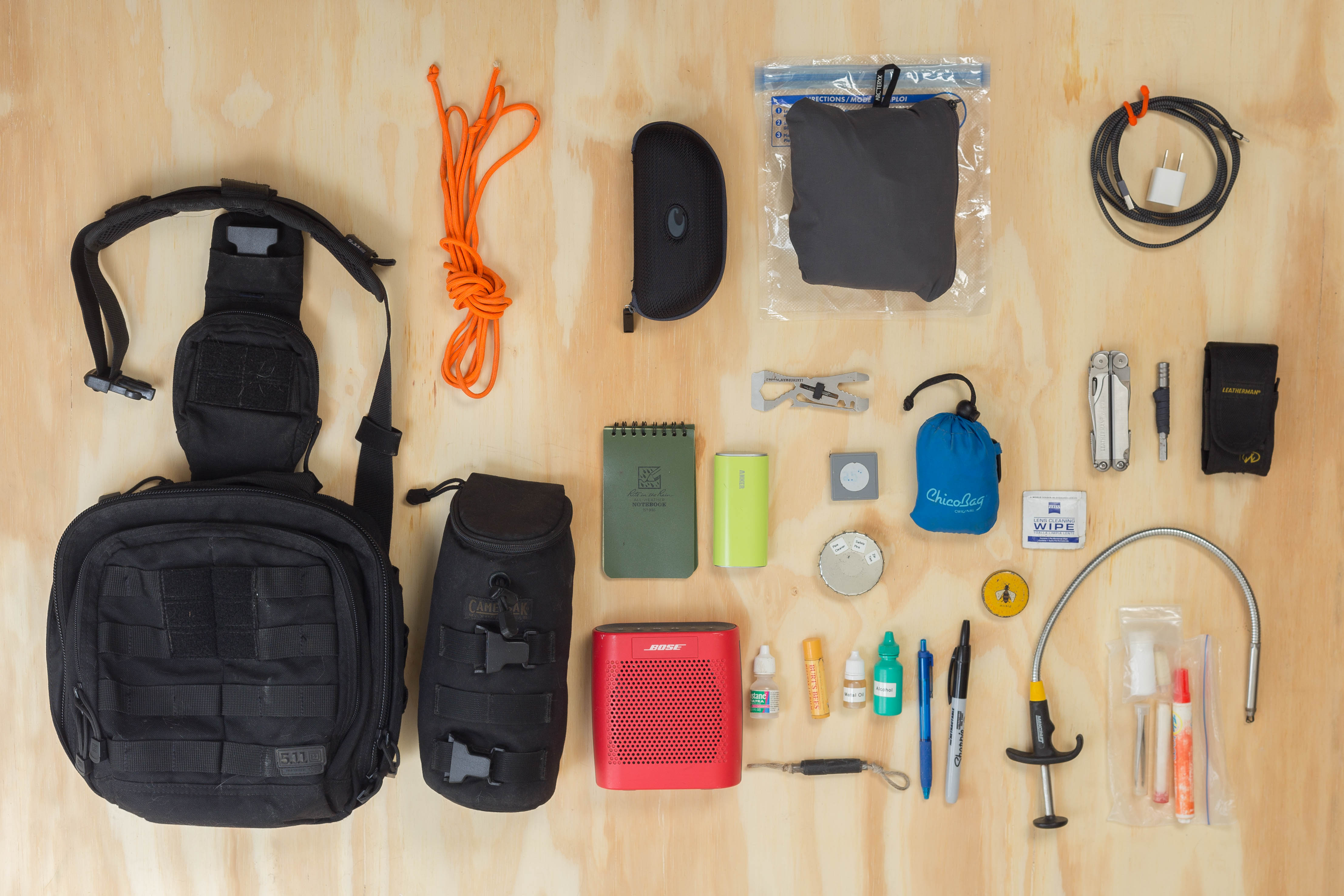 An on-location photographer opens up his bag
I'm a photographer in the Bahamas, which means I spend a lot of time on hot, humid beaches. If the glaring sun isn't trying to kill you and your gear, the salt water is. In the rush of a wedding or event there's no time to head back to the car so you've got to have some items on hand. These are the things that tend to be in my bag most of the time.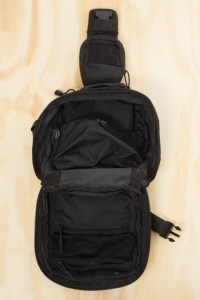 Rush MOAB 6 ($70)
This bag is the perfect size to carry all my normal gear without being bulky. The main compartment still surprises me with how much it can hold; I always seem to be able to stuff one more thing in. It has plenty of pockets that are easily accessible, it's tough as nails and cheaper than most competitors at this quality level. MOLLE straps to add extras, including the Camelbak bottle pouch listed below.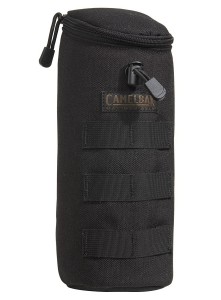 Camelbak 90654 Max Gear Bottle Pouch ($19)
Fits the Rush MOAB perfectly and is great for extra space when I have to stuff the bag. It keeps the condensation from icy drinks from getting on my stuff and any drips run out of the drain hole in the bottom.




Rothco Nylon Paracord ($9)
Paracord and a few reliable knots have saved my butt more times than I can remember.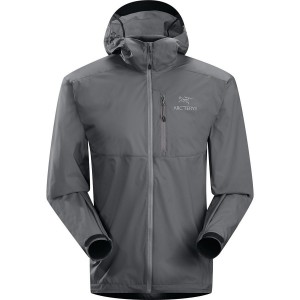 Arcteryx Squamish Hoody ($145)
Living in the tropics means cold fronts that turn a blazing day to a chilly night in a hurry, especially if you're working long hours outside. A windbreaker is enough to protect against ocean breeze and light rain and the Arcteryx is one of the best-made pieces of clothing I own. Worth every penny.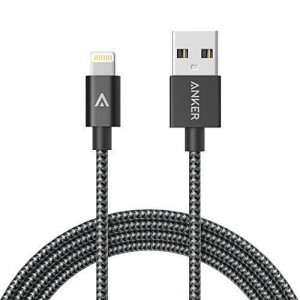 Anker 6ft Nylon Braided USB Cable with Lightning Connector ($13)
There are two Anker products in my bag and more around my house. Great products that are usually priced lower than you'd expect. This cable is tough, charges at top-speed and is Apple MFi Certified.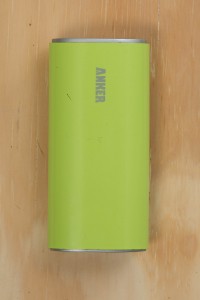 Anker Astro 6700mAh Ultra-Compact Premium Portable Charger ($22)
No buttons and plenty of power. I never worry about my phone going dead because I've got this.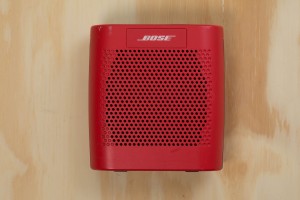 Bose SoundLink Color Bluetooth Speaker ($129)
When you're trying to share a video with a few people it's almost always the sound that gets in the way. This is the loudest, clearest speaker I've ever owned. I use it for hours a day. Auxiliary or bluetooth connection, easy switching between devices and 8 hours of battery life. It's always loud enough. Also great for newlywed beach dances.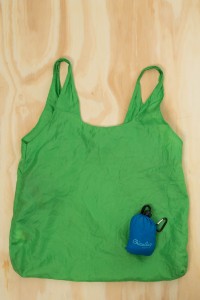 ChicoBag Original Reusable Shopping Tote ($25)
Pricey but tough, these are great to have when you need some extra carrying space. Useful for carrying food or consumables and then folding up and tossing in your bag.




Tide To Go Stain Remover Liquid ($10)
For that coffee spill on the way to a job or makeup on a wedding dress. I almost never use it, but boy when I do it's a lifesaver.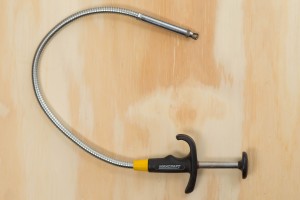 Maxcraft 60184 3-in-1 Flex Lighted Magnetic/Claw Pick-Up Tool ($14)
Never fails to draw raised eyebrows. The magnet is super strong and the claw is responsive and agile. Two years ago I carried this thing 20 feet below in salt water and after some oil and love it's still going strong. Essential when working on cars, computers or on anything with small parts.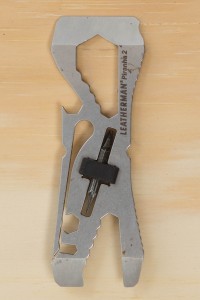 Leatherman Piranha 2 Pocket Tool ($19)
Mostly for when I travel or don't have something more substantial. It manages to fit a lot into a small space.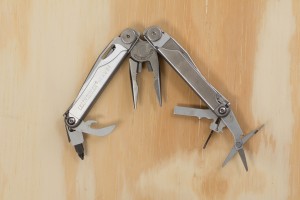 Leatherman Wave Multi-Tool ($90)
Great for boat trips and emergency fix-its. It has the smaller screwdrivers I need for fidgety photo screws when I'm on a job as well as tough pliers and cutting tools for heavier work.




Leatherman Bit Driver Extension ($18)
I don't get much use out of this, but it's in the photo so here it is.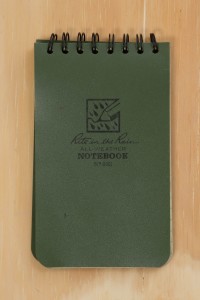 Rite in the Rain All-Weather Top-Spiral Notebook ($6)
It's super frustrating to have an important note rendered useless because it got wet or torn or smudged. I can stuff one of these notes in a pocket and never worry that it'll be illegible later.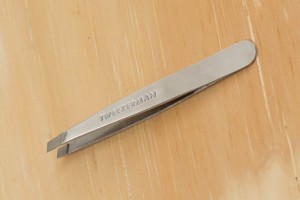 Tweezerman Mini Slant Tweezer ($12)
Splinters strike at the worst moments. These are precise and responsive.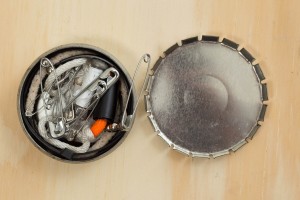 Small Round Silver Metal Tins 1 oz ($7)
I never tire of opening and closing these things and there's no space wasted on mechanisms.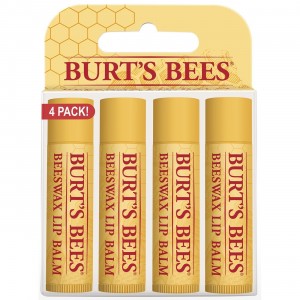 Burt's Bees 100% Natural Moisturizing Lip Balm ($10)
In weather that regularly tops 90 degrees dry lips can be torturous. One stick lasts me about a year unless I lose it.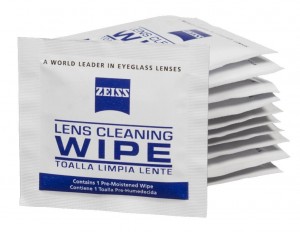 Zeiss Pre-Moistened Lens Cleaning Wipes ($15)
These are most often used on camera lenses, but are great for phone screens and glasses.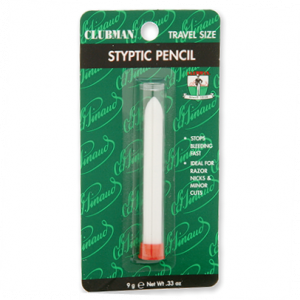 Clubman Pinaud Styptic Pencil ($4)
A cut is never fun, but on the road a bloody cut can exhaust band-aid supplies and stain everything. After using this I can be sure one bandage is enough. Also much better than toilet paper for shaving cuts.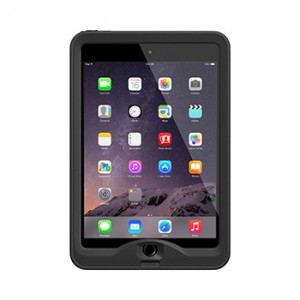 Apple iPad Mini 2 with WiFi 32GB Silver ($215) with Lifeproof case ($108)
The mini is the perfect size to stuff in the back pocket of the Rush MOAB and I never worry about it in the Lifeproof case. It's fallen into dishwater and off countless tables. The cover didn't hold up as well, but it still works as a stand.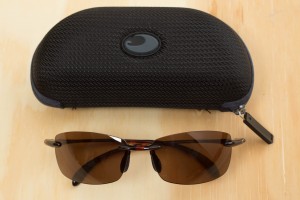 Costa Del Mar Ballast Polarized Sunglasses ($95)
Takes the glare out of the water and reveals a ton of colors that get washed out by the ever-present sunshine. The lightest, most comfortable shades I've owned with plenty of space for people with longer eyelashes (a problem with lots of other brands).


02/10/17