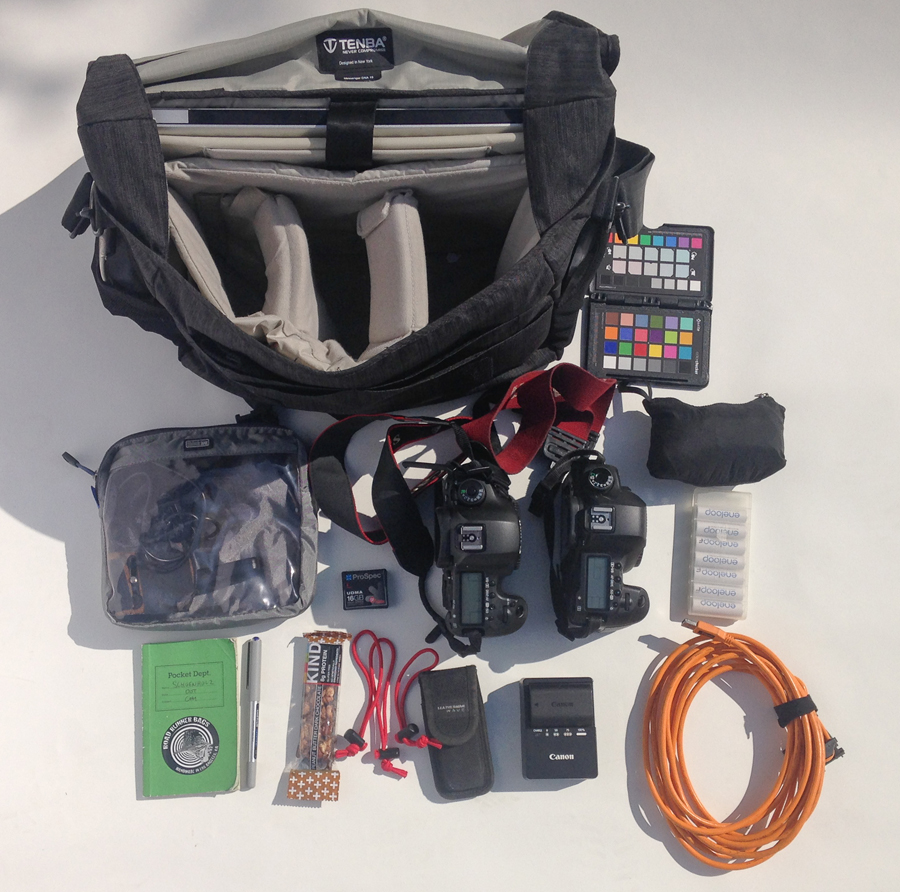 Former Cool Tools editor and photographer shares what's in his bag
Former Cool Tools editor Elon Schoenholz here. My primary line of work when I was editing Cool Tools was commercial photography, and that's what I'm still doing these days — shooting art and architecture. For many years I used Domke's journalist bag, but I have so many lenses that I need to keep them in their own secure Pelican case, and I needed a camera bag that would hold two bodies, a bunch of accessories, and a 15-inch Macbook Pro.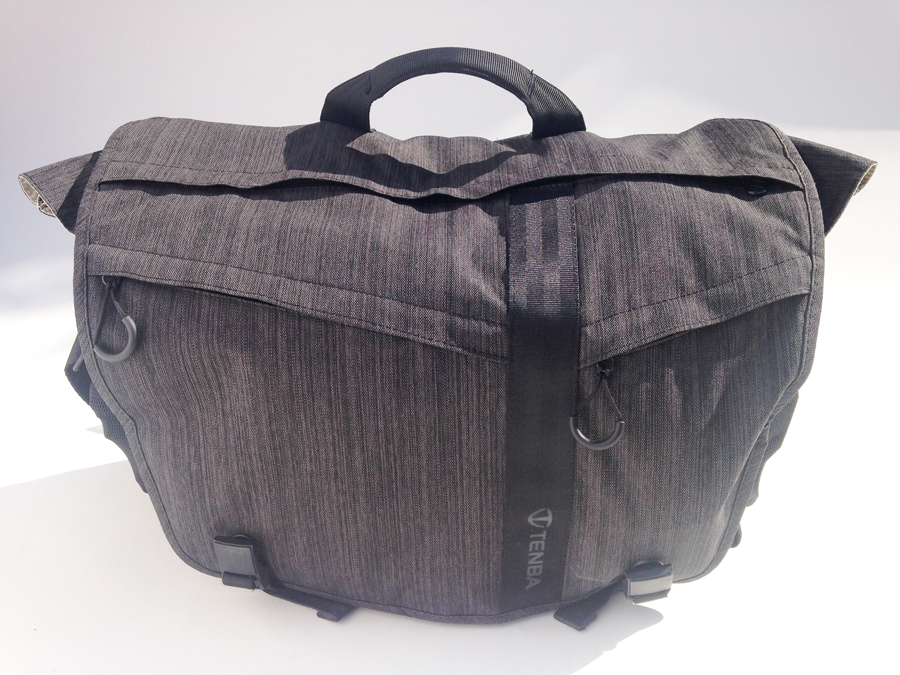 I found Tenba's Messenger DNA 15, and have found it to be a very cool tool. It's low-key enough that it doesn't really appear to be a camera bag, which is my personal preference. It can hold a ton of gear, with well-designed external and internal zipped enclosures, that allow for a high level of organization.
One of my favorite features of this bag is that the entire padded interior can be removed, and then it can double as a handy carry-on or overnight bag. It's not fixed in its role as a photo-specific tool.
What's inside: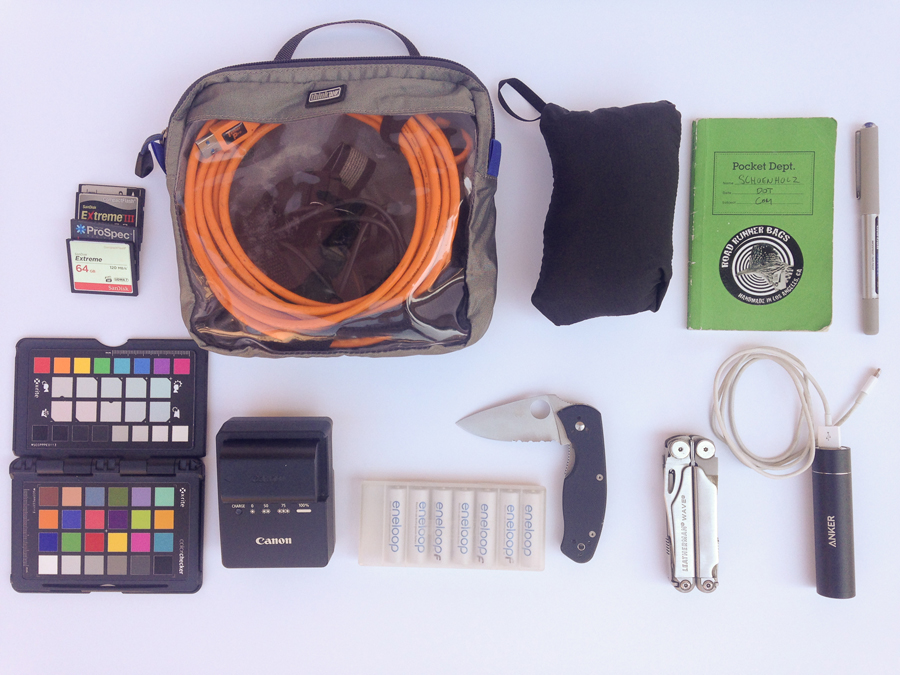 Two Canon DSLRs, one 5ds and an older but still valuable 5d markII as backup.
X-rite Color Checker ($89): I document art for work, and require a high level of accuracy in color reproduction. This is the best tool I've found for the job.
Patagonia Houdini Jacket ($99): One of the most versatile and useful things I own. We're in constant motion while working, but when we break for lunch in an air-conditioned location, or when architectural exterior shots go through dusk, this light layer makes a huge difference. Granted, this is in the context of Southern California. If it cost $30 less, I'd have one stashed in every bag I own.
Macbook Pro, 15" Mid-2010: Swapped out the internal drive for a SSD, and it's still going. For now.
Think Tank Cable Management 20 V2.0 ($23): A little pricey for a simple zippered bag, but I like that it's transparent, so I can see if I've really put the item I need where I was supposed to, without having to dig around.
TetherPro USB 3.0 SuperSpeed Micro-B Cable, 15 feet ($49): For shooting tethered to my laptop.
VELCRO One-Wrap Cable Management ($5): A cool and inexpensive tool for cable control.
Manfrotto 410PL Low Profile Quick Release Adapter Plate RC4 ($18): I keep three of these in my bag, after having shown up to a job with a tripod, but no way to attach my camera to it.
Pocket Department notepad, and Uniball fine pen.
Leatherman Wave ($97): Phillips head, scissors and needle nose pliers, in order of handiness. I used to carry this on my belt, but it's too heavy.
Spyderco Tenacious Folding Knife, G-10, partially serrated ($42): Always on my waistband. Always useful.
CF cards: Old 4GB cards. New 64GB cards. Brand not significant.
Anker PowerCore+ mini 3350mAh Lipstick-Sized Portable Charger ($10)
Eneloop AA batteries ($12, 4Pk)
07/8/16