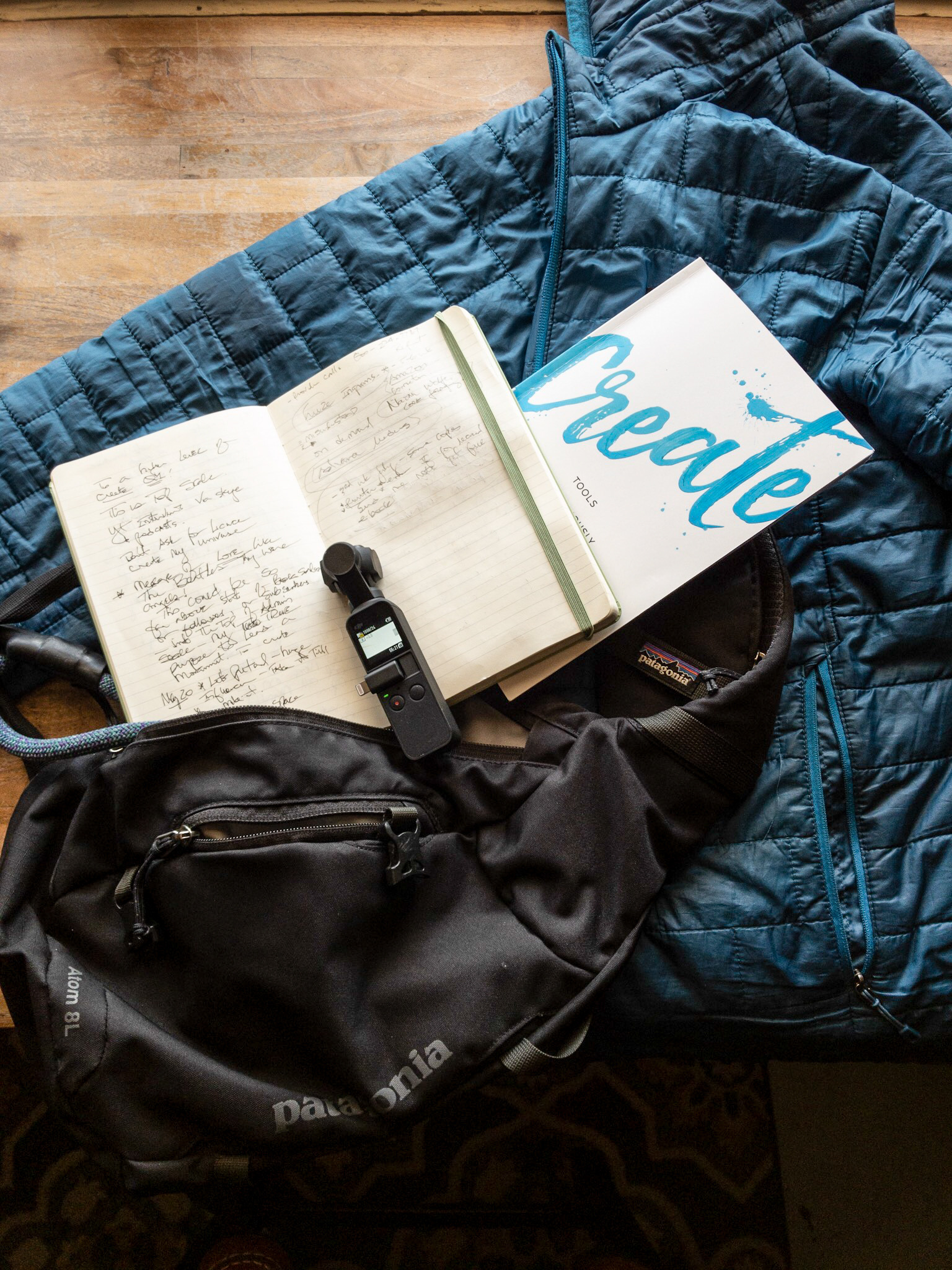 What's in my bag? issue #5
Sign up here to get What's in my bag? a week early in your inbox.
Marc Silber is an award-winning professional video producer, photographer, and photography educator.
"Hippocrates stated, "Walking is man's best medicine." More than 2,400 years after his advice, a 2014 study was conducted at Stanford entitled, "Give Your Ideas Some Legs: The Positive Effect of Walking on Creative Thinking." Their research found that "Walking opens up the free flow of ideas, and it is a simple and robust solution to the goals of increasing creativity and increasing physical activity."

Here's a cool kit for walks."
Patagonia Atom Sling 8L ($59)
The Patagonia Atom Sling can hold all this stuff and is easy to carry over your shoulder. It has several pockets inside and outside that are very handy for carrying your iPhone, doggie bags (I walk with my beautiful Golden Retriever, notebook, etc.) The inside bag is large enough to hold my jacket, snacks and beverage. Unlike a backpack it slings over my shoulder and is easy to take on and off.
Patagonia Nano Puff Jacket ($199)
It folds up small. It's perfect for when you need a bit more protection from cold or rain but not a full on parka. Folds up and tucks into the Atom Sling. It's super versatile. I wear it in almost all weather conditions.
DJI Osmo Pocket ($325)
Inside my bag I also carry the DJI Osmo Pocket camera with amazing stabilization, versatility and ease of use. It can quickly start up at any time, which is so important when you never know what might happen around you. And if you need more flexibility and ease with changing your camera settings, you can easily plug it into your phone. This gives you total control on nearly all camera settings. It's a camera suited for casual and professional settings, which is perfect for on-the-go filmmaking.
Notebook
I love notebooks as a tool. Jack London said "Keep a notebook. Travel with it, eat with it, sleep with it. Slap into it every stray thought that flutters up into your brain. Cheap paper is less perishable than gray matter, and lead pencil markings endure longer than memory."
More info:
Marc Silber is the author of the best selling Advancing Your Photography: Secrets to Amazing Photos from the Masters and his most recent book is Create: Tools from Seriously Talented People to Unleash Your Creative Life. Check out his YouTube Channel.
07/10/19