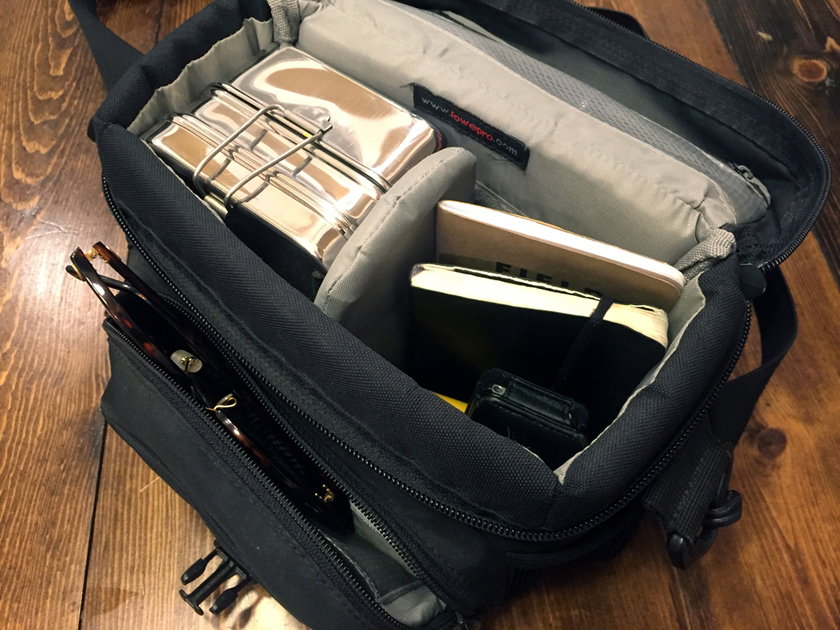 A geographer shares his go-to essentials
I am a geographer for the Department of Defense who works mainly as an information systems professional (GIS). I generate, process, and visualize data, and therefore spend my day inside of an office and behind a computer.
When I'm commuting by car, my bag is an old Lowepro Nova 1 AW ($20), (this is 80% of the time). I bought this as a used bag at a local camera shop. I primarily purchased it for holding an SLR and accessories, but the bag is spectacular at carrying small loads in a compact and comfortable manner. I frequently switch it back to photo gear mode; It's full of pockets and separators and overall very versatile. I believe it's comparable to the modern Nova 160 AW ($45).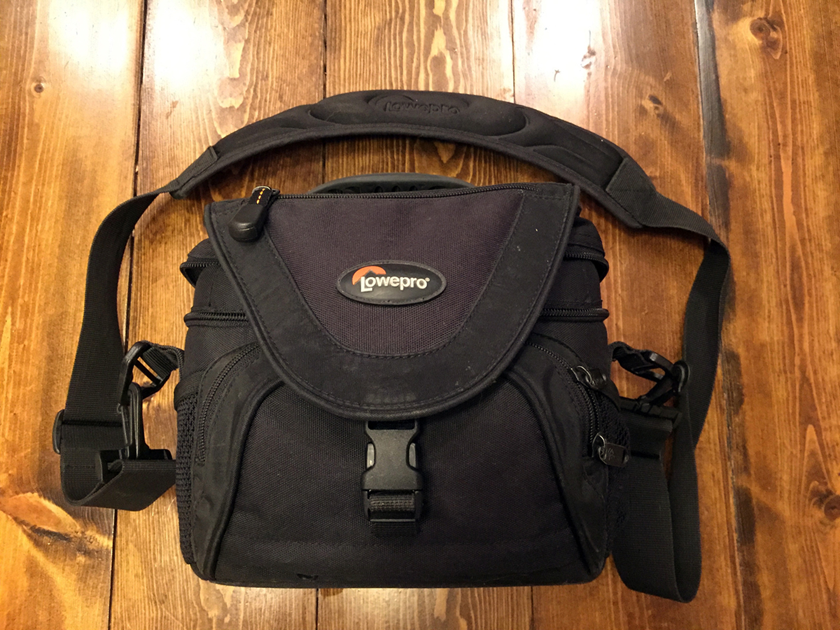 Within the bag are personal and work items: an ECOlunchbox, small notepad ($10), moleskine pocket weekly planner, Lamy Safari pen, extra pen, Ray-Ban Clubround sunglasses ($160), iPhone 6 with cheapo cover and tempered glass screen protector, iPod Nano 1st Gen, Panasonic in-ear earbuds within a film canister, Volvo key, Belroy Card Pocket, and a cheap badge holder.
I usually stick to items which have proven themselves; even the miscellaneous pen is one that has consistently worked well. However, a few of these products are really worth highlighting.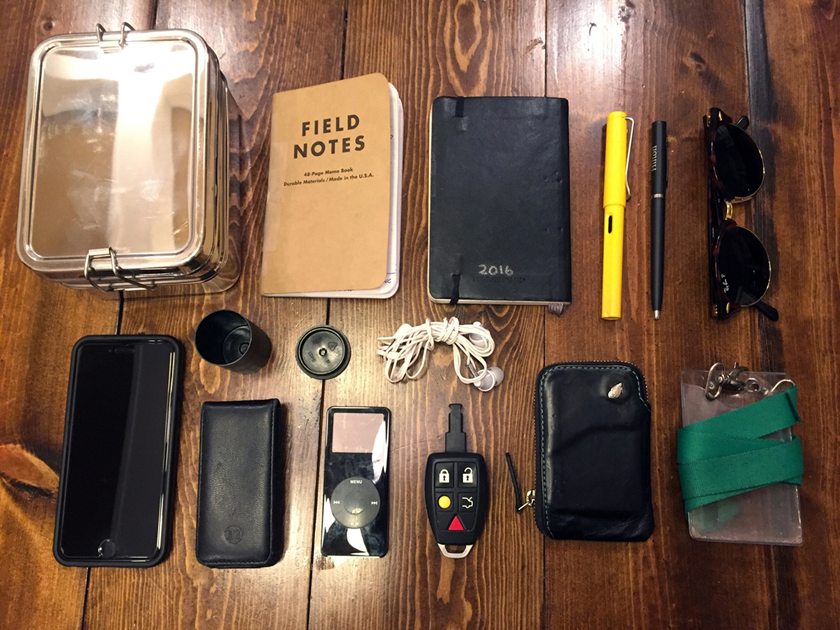 ECOlunchbox ($31)
People are constantly surprised by how much I fit into this thing. It always carries a sandwich in the bottom and an assortment of vegetables/olives/cheese on top. I sometimes throw a piece of fruit or granola bar in my Lowepro, but the ECOlunchbox carries my main lunch really well in an extremely compact package. Some people have had trouble with rusting; I always hand wash mine and have had no problems. The ECOlunchbox has drastically reduced the number of plastic and paper bags I use.
Lamy Safari ($20)
This was my first fountain pen and has remained my only fountain pen. It's so darn cheap and does so well when used with a fine nib. I hope some day to upgrade, but this one hasn't let me down for two years running. I often buy these as gifts, and have converted many.
Panasonic in-ear earbuds ($10)
These are surprisingly good earbuds for the price. I've had several different types of earbuds, from Skull Candy to Shure custom fits, and these Panasonics stack up well. The medium gel fits my ear really well (they come with three sizes), and they are so cheap I buy several to make sure I'm never without. Always hook-em-horns before putting in canister!
Belroy Card Pocket ($60)
This slim wallet fits well in the front or back pants pockets. I mainly carry cards, with some paper and cash mixed it, and it handles everything well. Two dividers help with basic organization (plus a nifty SIM card slot if you're a traveler!), but there is none of the extra material that you get with a bi/tri-fold. The construction and materials are solid; I have only seen some wear along the zipper after a couple years of daily use, and the leather gets more supple with time.
iPod and Moleskin Monthly Notebook ($16)
I know these are old school. I am often without my phone and thus need some basic organization & media tools. Moleskines are great, I buy one every year. The iPod sticks around because it just keeps ticking.
Everything gets thrown into two main compartments within the bag except for the sunglasses (front pocket), and the wallet and car key (triangle flap pocket). I sometimes wish I had more space, and I will soon grab a bigger bag if I begin to include project management notebooks/organizers. But for now this has been a great setup that has served me well.
01/11/17