issue #158
Sign up here to get What's in my NOW? a week early in your inbox.
Known as "The Podcast Guy". I listen to 10 hours of podcasts a week so you don't have to. Get smarter about business with free summaries of the best business podcasts. — Adam Thornhill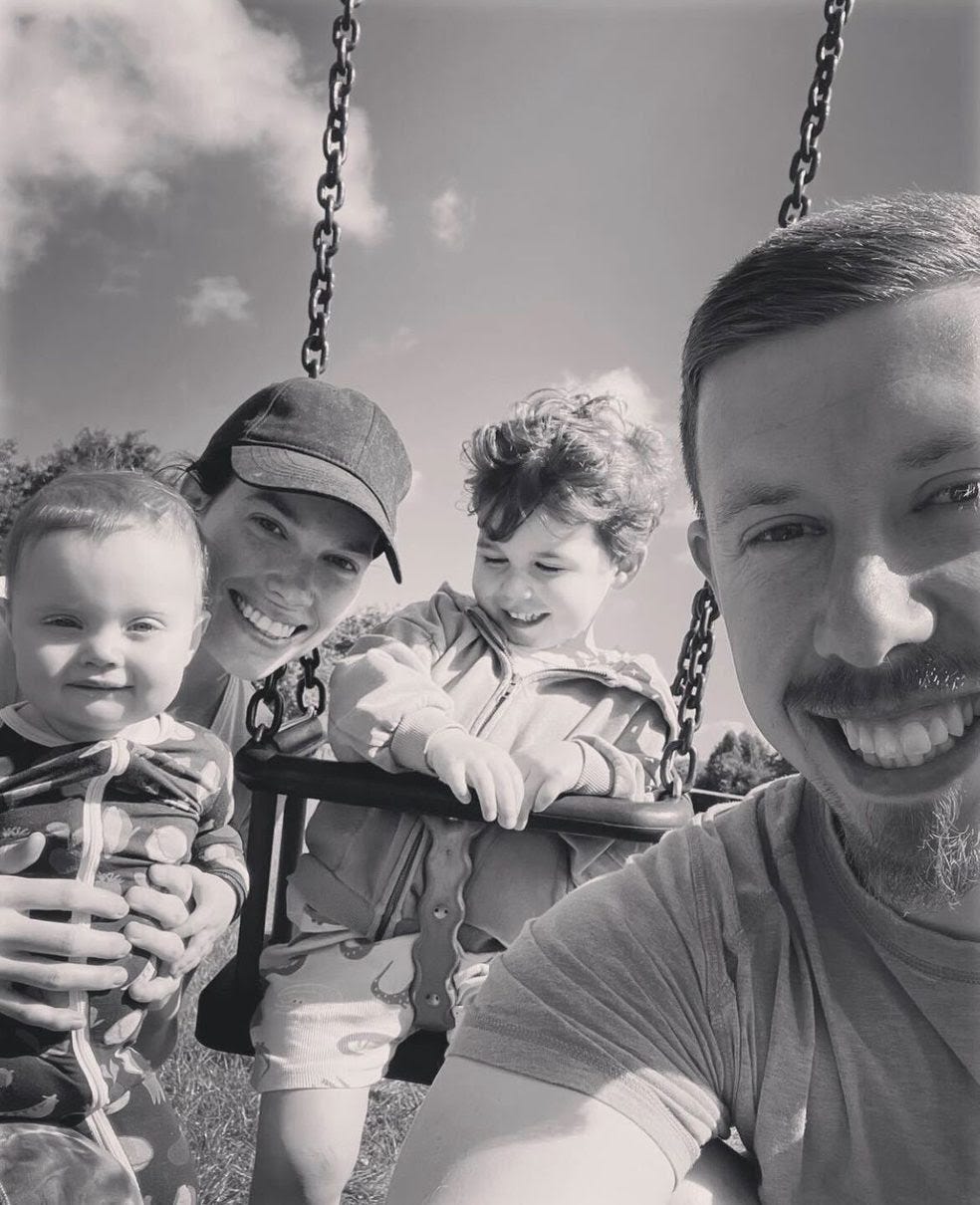 ---
PHYSICAL
Yeti mug. I use this gem on a daily basis. My coffee never gets cold.
Back brace. I used to have the worst posture thanks to my long torso syndrome. Okay, that's not actually a thing, but my body shape led to me slouching a lot. This has been a life saver to force me to keep a straight back when I'm sitting down at my desk.
Tony's seasoning. Us Brits are known for our bland food. Luckily, my wife is from Mississippi. We love Cajun food and add this to a lot of dishes to spice things up.
DIGITAL
The iOS clock app. My son is 3, going on 13. Transitions can be tough. The best way I've found to break through his stubbornness (I wonder where he gets that from) is to set a 2-minute timer. It's the best trick in the book for young kids.
ChatGPT. Sigh, I know it's cliche. But given the amount of time this has saved me the last few months, it'd be crazy not to include this.
INVISIBLE
Thursday night date nights. I'm juggling a demanding day job and a weekly newsletter. A glass of red and a board game with my wife goes a long way to relieve stress. Our favorite board games are Catan, Pandemic, Ticket to Ride and Jaipur.
06/21/23