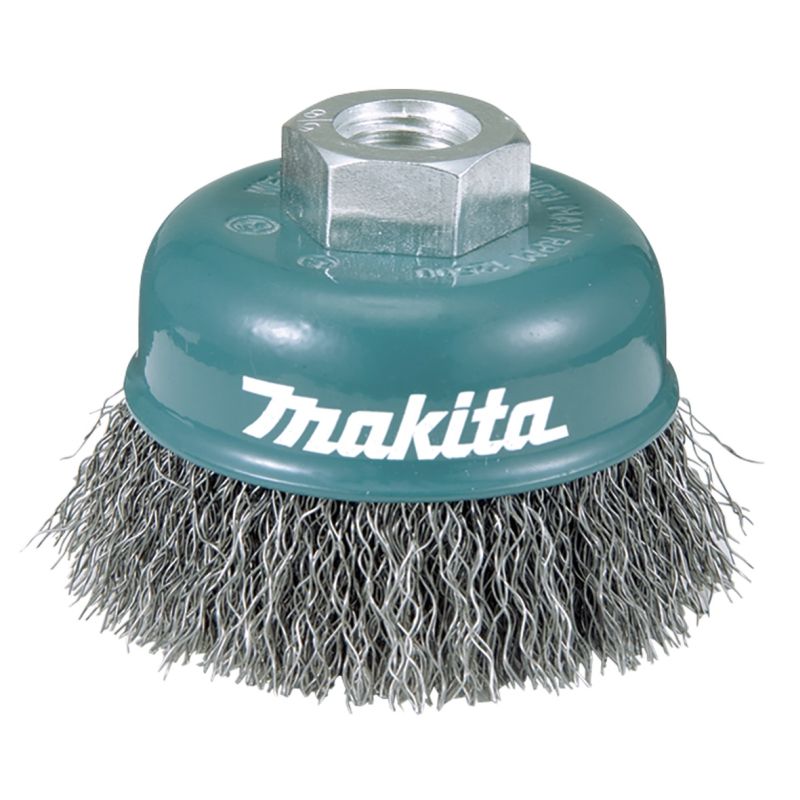 Removes light corrosion, rust, and paint
We're not the most diligent people when it comes to cleaning the built-up char & yuck out of our very nice grill. It's too easy to put off and then it sorta gets forgotten. But I recently realized that I had the perfect tool to make it all go away in a spectacular way…a wire cup brush $13 on my angle grinder.
So the key, to me, is in the combination of these two things, but the foundation is the wire cup brush. There are lots of them, for drills, for angle grinders, knotted, plain, steel, brass, nylon, so the key is, as usual: Keep it simple. I used a plain, non-knotted (meaning a twisted & stiffened set of wires that's a lot more aggressive) steel wire brush. The "cup" part means that it's not a wheel or an end brush but the wires protrude in a cupped format. All of these brushes would, of course, clean your grill, but the cup really worked well. A thinner wire will get into smaller places and leave a lovely patina, too. The grill part of our setup is stainless. I didn't feel the need to baby it with a brass or even nylon brush but you know your grill and how much work it needs/can stand, so pick an appropriate brush material. I used plain steel.
The second part of this combination was the angle grinder. There are a zillion of these out there. I'd bet the $15 Harbor Freight version would be just as effective on a grill as a fancier version. A truly terrific source of inexpensive angle grinders are pawn shops. Find a pawn shop with lots of tools (not all of them do that well, so hunt around some). I'd take my new brush to try out candidates, and most reasonable pawn shops will let you come back for a return/replacement if you've got a dud (but they know not to accept a busted tool in the first place).
Oh, and a drill would work too – but the angle grinder is made for this, and worked a lot better/faster than a drill. Now, using an angle grinder with a wire cup brush on a grill that needs it will throw a lot of carbon all over the place. Use eye protection and a mask, or you'll be turning Kleenex black for a couple of days (any ideas on how I know that?). Move what you're working on to someplace besides where it usually is! A leaf blower cleans this up pretty well, too, or a broom. Honeypie was very happy with the appearance of the grill, and the meat she put on it came off even better than usual.
05/28/19
Makita 1 Piece - 3 Inch Crimped Wire Cup Brush For Grinders - Light-Duty Conditioning For Metal ($13)