REVIEWED ON: 27 November 2015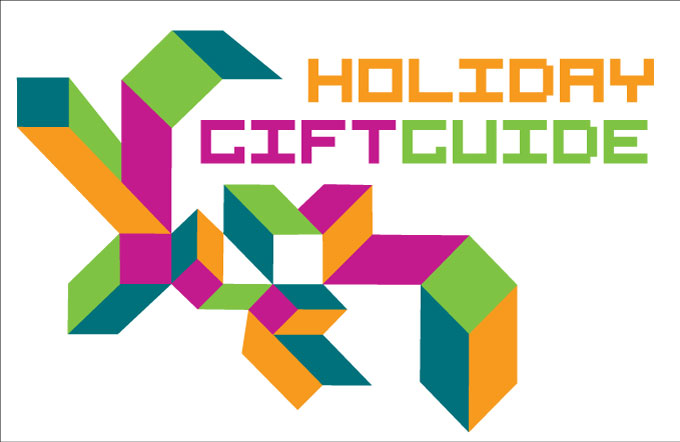 Favorite gift ideas from the founder of Cool Tools
In the weeks leading up to the holidays, we'll be presenting a series of gift suggestions selected from the pages of Cool Tools: A Catalog of Possibilities (which itself makes a great gift), and from the website. This week: Kevin's picks.
---

"When saving ounces, the Leatherman Squirt ($28) is the lightest multi-tool kit to carry. It's got your knife, pliers, wire cutter, scissors, file, and two screwdrivers in only 2 ounces (57 g)." – KK
---

"The Bison Designs Last Chance Belt ($23) does not have holes but can be tied off anywhere. Although originally designed for outdoor types this belt is simple and elegant. It also lets you tie off your lower half like a tourniquet so some judgment is required. I've used it for two years now and am very satisfied." – Edward G Iglesias
---

"I've been fiddling around with the Estes 4606 Proto X Nano R/C Quadcopter ($25) now for about 2 months, and it's been great fun! It actually introduced me into the world of remote control quadcopters, and has led to a brand new hobby and addiction." – Myron
---

"As you might imagine, the screws and clips in an iPhone are tiny. If one of drops to the floor, you will never find it again. I bought this iFixit Pro Magnetic Project Mat ($25) and it does a great job of keeping all the fasteners in place." – Mark Frauenfelder
---

"The pStyle ($8) is a plastic trough that allows girls to pee standing up without dropping their pants. Imagine not having to drop your pants to pee in the jungle, avoiding getting your butt bitten by insects in the process." – Margy Green
---

"This iFixit driver kit ($20) is just fantastic. It comes with a magnetized screw driver handle. The bits are very specific to opening up modern electronics: laptops, cellphones, and cameras routers. The bits are incredibly well tempered and they have all the weird star shapes that you need to get basically anything open." – Clive Thompson
---

"I keep coming back to the Olfa cutters because of the high quality and user-friendliness. I am especially happy with the ergonomic design of the Rotary Cutter ($15) – for its lock open/lock closed feature for the blade and for the fact that I can cut accurately while seated." – Linda Schiffer
---
Want more? Check out our 2014 Gift Guide and our 2103 Gift Guide!
11/27/15
REVIEWED ON: 26 November 2015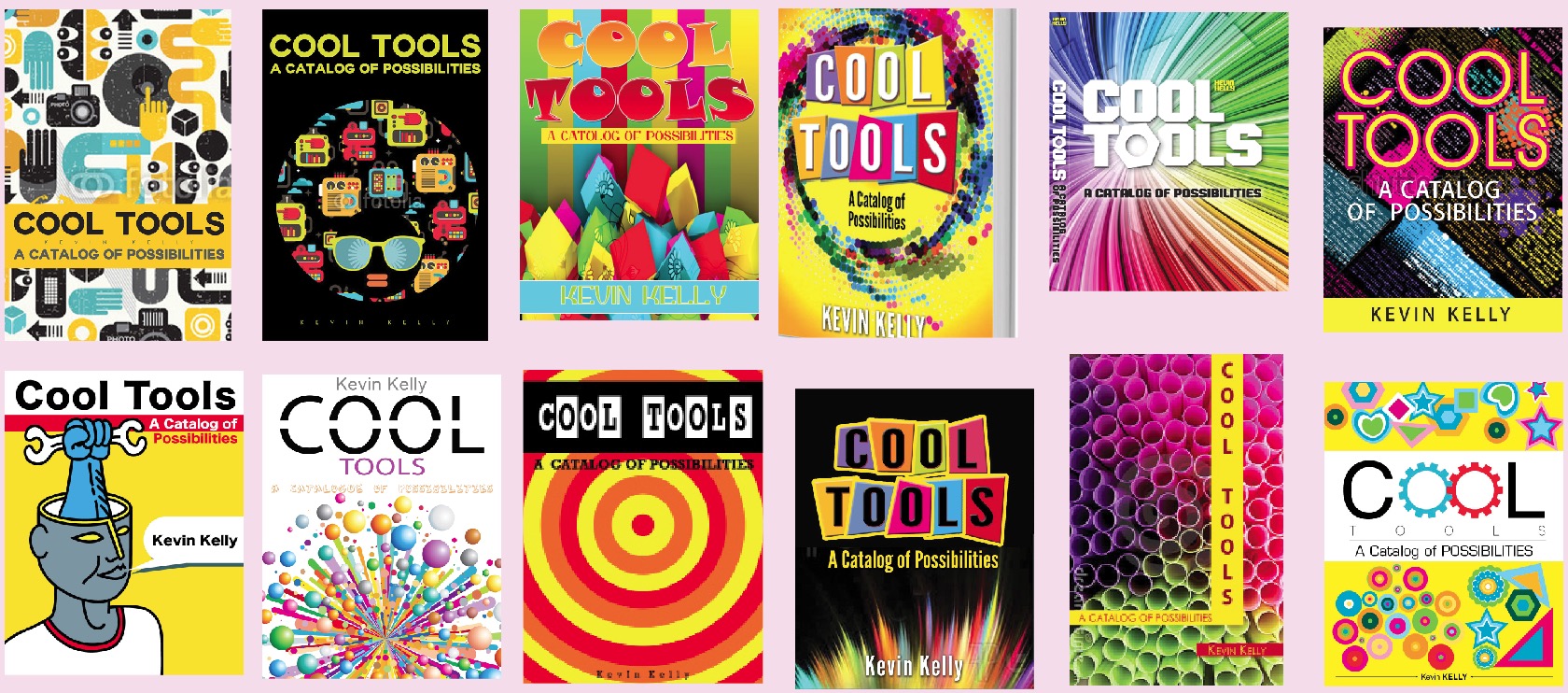 Crowdsourced design
99Designs is a clever design service for small jobs like a book cover, or company logo, biz cards, or website. You give them a design brief and announce how much you are willing to pay. Typical jobs offer $200 to $500. Then the design brief is broadcast to a crowd of designers. Those designers who want to try for the job will submit preliminary designs. If you are bidding $500 you'll get more submissions than if you bid $200. Some jobs will receive only a dozen entries, some will garner hundreds. You then choose the winning design and pay your bid. All along you can be directing and working with the designers. The more you are willing to pay, the more, and better, designers will submit. Besides 99Designs there is DesignCrowd, Crowdspring, and 48Hours, with no clear dominant company.
I used 99Designs to run a contest for the cover of Cool Tools. I wrote up a design brief — what I was looking for, style-wise, etc. — and offered $499 for the winner, if I found one I really liked. (If I did not, I would get a refund.) In just 4 days I received over 150 different designs! The quality and directions were all over the map — in a mostly good way. You can see 12 of the better, thrilling entries here. You have to admit the variety is awesome.
In the end, I used a cover that I designed myself, but for most projects the quality of the designs generated by 99Designs would have worked well.
And according to the experience of others, a chief advantage of this method is that you can identify a designer you like and begin to work with them on a steady more conventional relationship.
11/26/15
REVIEWED ON: 25 November 2015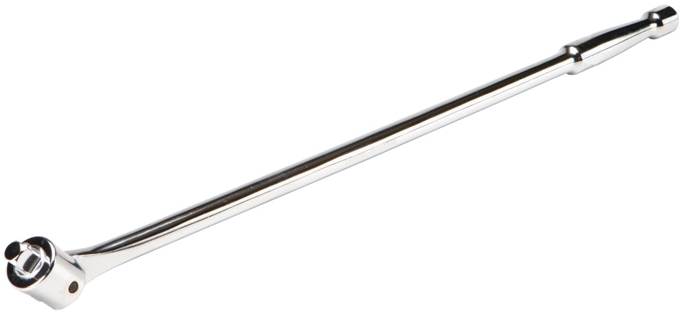 Gives you the extra leverage you need to unscrew lug nuts
I have kept a 25-inch Pittsburgh Professional breaker bar in all three of our vehicles for years. At $13 each, you can't really go wrong. Just attach a 19mm or 3/4″ socket (check your owner's manual for the lug nut size on your car's wheels).
It is superior to the standard tire tools included with your car, which are often too small to generate enough leverage. You lean on it a tad, and it will easily loosen the tightest of lug nuts on your wheels. You can also use it on tough fasteners in other applications as well.
11/25/15
REVIEWED ON: 24 November 2015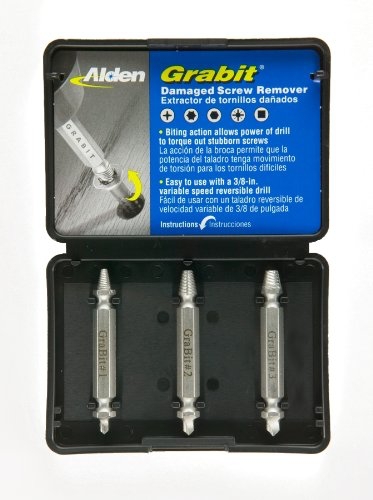 Easily extract stubborn, hard-to-remove screws
This nifty tool has saved my bacon numerous times over the years. We've all stripped a screw head before. This simple and elegant gadget fits into your drill just like any other screw bit. One end has a burring tool that burnishes the screw head recess in a few seconds. You then flip it over to the threaded end and engage the damaged screw. Because the drill is running in reverse, it will quickly extract it. The simplicity, low cost and utility of this tool makes it a must-have in my tool chest.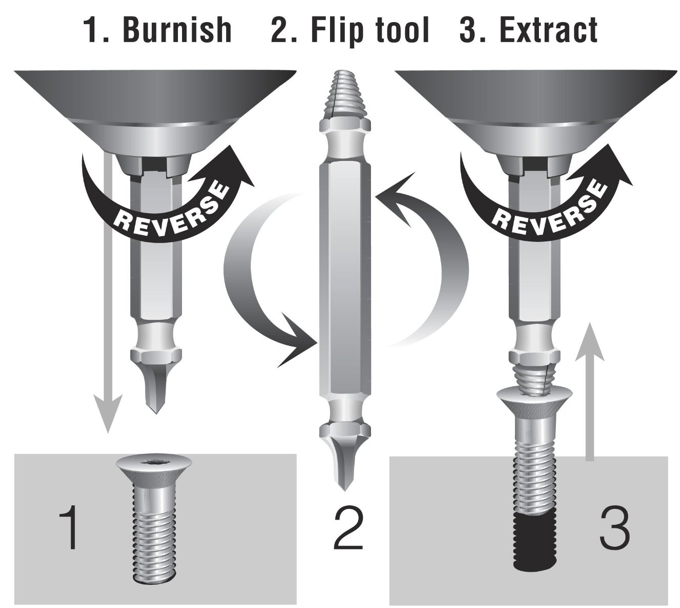 11/24/15
(NOTE: This screw extractor kit has a higher rating on Amazon. — editors)
REVIEWED ON: 23 November 2015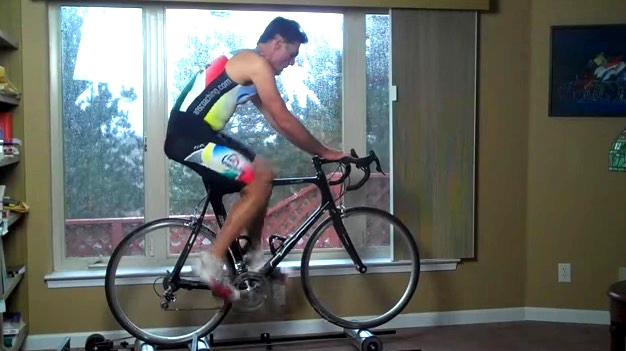 Ride your bike indoors
Riding a bike on rollers rather than a stationary trainer (on which balancing is not required) is more fun and engaging. It's much more challenging than riding on a stationary trainer because on rollers you need to keep your balance or else fall, much like riding a bike on the road, albeit a very narrow piece of road.
I've used Kreitler rollers for about 6 years. They enable me to ride my bike indoors when it's raining, or get an intense 20-minute cycling workout when I don't have time to go for a full ride. They also dramatically improve my balance and control of my bike.
Kreitler rollers are made in the USA and come with a lifetime warranty. They're the industry standard.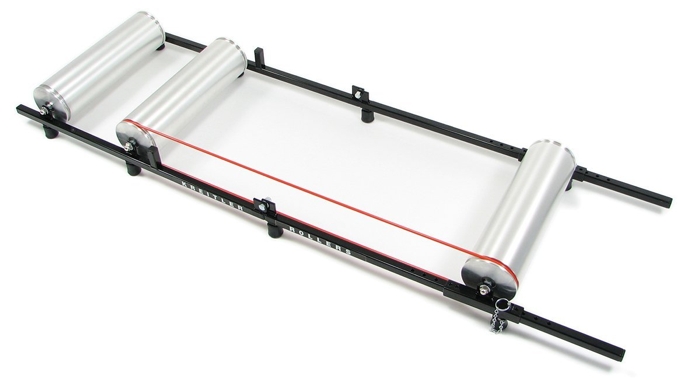 11/23/15
REVIEWED ON: 20 November 2015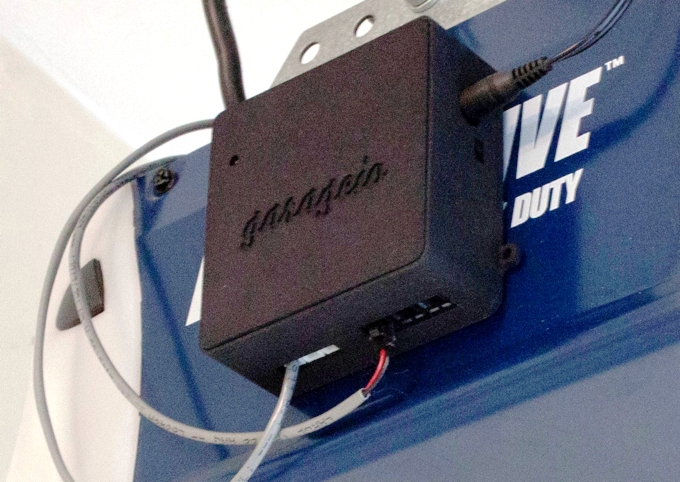 Control your garage door with your smartphone
I found Garageio on Fundable.com. Even though it was something I never knew I needed, I realized that using the old fashioned garage clicker that came with our Genie Model 1024 Pro could be better. Mainly, the biggest drawback of the traditional remote control is that it only works within sight of the garage door. Secondly, keeping the clicker either on the sun visor or in the glove box of the car is a security risk as any thief in the neighborhood could break into the car in our community parking lot (we live in a townhouse in a crowded Northern Virginia suburb) and use it to gain access to our garage and potentially even farther into our home. After using the Garageio for about six months, I thought it was ready for review.
First, a bit about installation: The Garageio allows you to connect up to three separate garage doors. We have a single garage door, so I can only comment on installing it for one door. The Garageio website claims that you can install it in 15 minutes. I'd say that as long as you spend 10 or 15 minutes before you start the installation process and plan where you are going to mount the wires, get familiar with your particular model of garage door opener, and watch the online install video, then that is an accurate claim. Everything we needed to successfully install the Garageio was in the box except the step ladder, the screwdrivers (a Philips and a flathead), and our iPhones. If you are well-organized and are handy, you could probably install this on your own, but my wife and I tackled this together and we had everything installed within 20 minutes. This included having it connected to our wireless network via Wi-Fi and paired with our iPhones. I won't go into detail on all the steps other than to say that their installation videos are comprehensive, nicely produced, and easy to understand and to follow. Connecting the Garageio unit to your network and pairing your phone is also breeze. We have iPhones, but the Garageio is advertised as working with Androids, too.
Next, a bit about operation: The Garageio does what it is designed to do — it allows you to open and close your garage door via your cell phone app or your web account. The app is simple. It shows a garage door. You swipe your finger up, the garage door opens. You swipe your finger down, the garage door closes. We find it to work pretty reliably, although sometimes it has a synching issue in that sometimes the app might show the door being closed when the door is actually open. This is easily corrected by either swiping the garage door up until it is synched with the actual door or by closing the app and restarting it. If the door is left open, the app will notify you that the garage door is still open. However, it does not allow you to adjust the length of time before it notifies you. This is great for those rare times when you drive away and forget to close the door. Also, their website advertises that you can see who accessed your door and when, but you can only see this through the web portal, not the phone app. I'd like to be able to see these activity reports on my phone, but this is far from being a deal breaker. Finally, you can grant up to ten users access. I've never tried to add more people than my wife and myself, but that was easy enough so I assume that adding more would also be easy.
The Garageio has been most useful to us for allowing folks like repairmen and cleaning people to access our home during the day while we are working. We simply have them call us when they arrive and we open the garage door for them allowing them access to the house. When they leave, we ask that they call us again and we close the door.
A new feature of Garageio as of October 2014 is their If This Then That (IFTT) channel. They have some sample recipes you can use such as "If I arrive at my house then open my garage door" and "If my door is opened or closed then send me a text message." I have yet to try these, but I appreciate that they are developing new ways to extend the usefulness.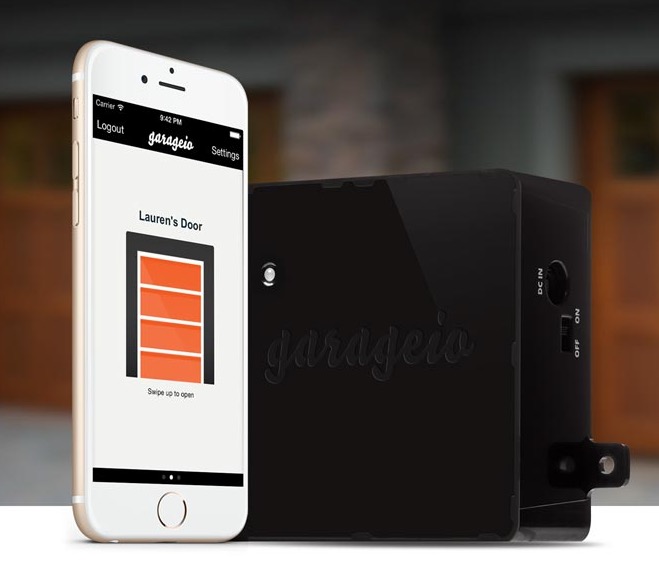 11/20/15
ASK COOL TOOLS
Recent Questions
Answers Given
Answers Favorited

1

0

2

0

08/16/15

Home water purfication

What type of system is simple to install a home water purification system (with basic-to-medium plumbing skills)?  The most important …

2

0
See all the questions
What's in My Bag? 29 April 2015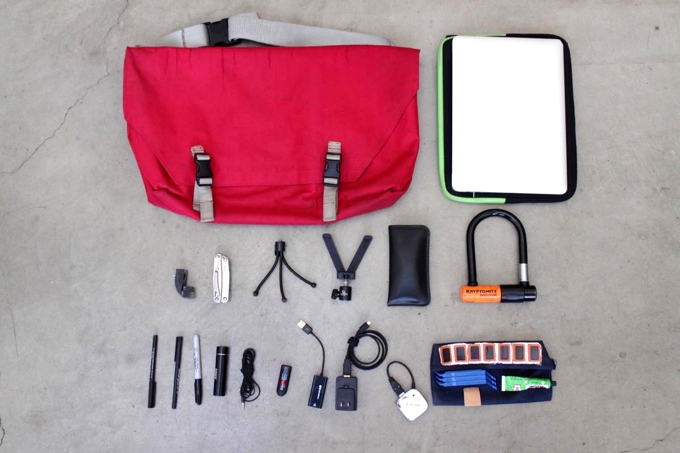 04/29/15
These are the items I deem necessary to have with me at all times
Announcements: 11/12/15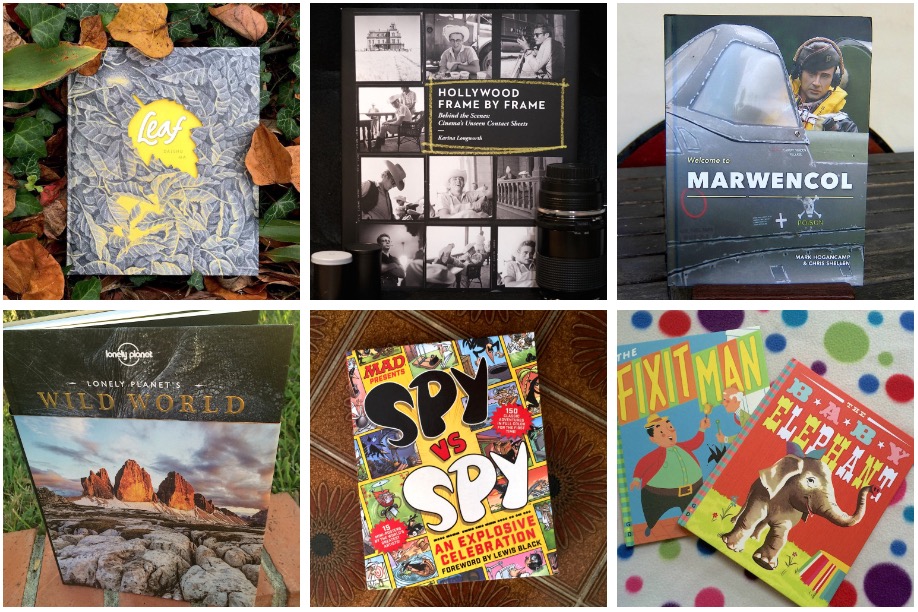 Calling all writers! Wink Books is looking for writers to review books. Reviewers also need to take some photos of the books they review. If you're interested, check out our site, and then email me (carla@boingboing.net) for more information. If you have writing experience please let me know.
About Cool Tools
Cool Tools is a web site which recommends the best/cheapest tools available. Tools are defined broadly as anything that can be useful. This includes hand tools, machines, books, software, gadgets, websites, maps, and even ideas. All reviews are positive raves written by real users. We don't bother with negative reviews because our intent is to only offer the best.
One new tool is posted each weekday. Cool Tools does NOT sell anything. The site provides prices and convenient sources for readers to purchase items.
When Amazon.com is listed as a source (which it often is because of its prices and convenience) Cool Tools receives a fractional fee from Amazon if items are purchased at Amazon on that visit. Cool Tools also earns revenue from Google ads, although we have no foreknowledge nor much control of which ads will appear.
We recently posted a short history of Cool Tools which included current stats as of April 2008. This explains both the genesis of this site, and the tools we use to operate it.