Podcast
Bonnie Burton, Author and Games Writer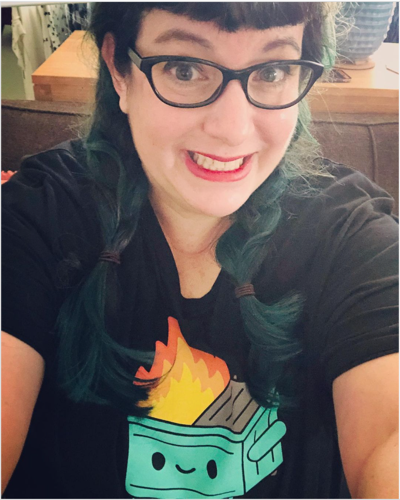 Cool Tools Show 301: Bonnie Burton
Our guest this week is Bonnie Burton. Bonnie is a Los Angeles-based author, games writer, podcaster, YouTuber and journalist. Bonnie Burton writes books about entertainment, pop culture, crafting, drawing, self-help, and humor. Her books range from making-of movie books, crafts, drawing and science books for kids and young adults. Bonnie also writes a number of non-fiction books for licensed properties such as Star Wars, Harry Potter, and DreamWorks. She also writes immersive murder mystery games for Hunt A Killer. You can find Bonnie on Twitter and Instagram @bonniegrrl.
Subscribe to the Cool Tools Show on iTunes | RSS | Transcript | See all the Cool Tools Show posts on a single page
Show notes: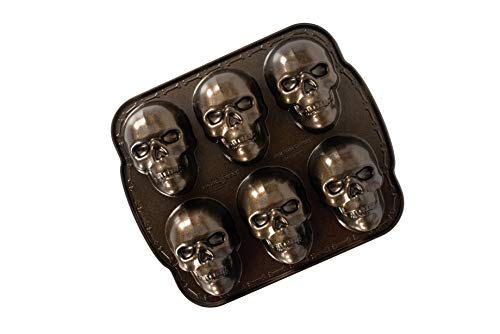 Nordic Ware Haunted Skull Cakelet Pan ($30)
It's a Nordic Ware Haunted Skull Cakelet Pan. I don't know why they call it cakelet. For the rest of us oldies, it's a muffin pan. It's a skull-shaped mold that you can make ice with. You can make popsicles from it. You can make pizza rolls, Mexican ginger skulls for Day of the Dead and obviously little cakes, but you can also make meatloaf. There's a great goth YouTuber out of Kansas called Jade the Libra. She shows step-by-step how to make a meatloaf skull from this cake pan. I like the idea of skull as a mold for things.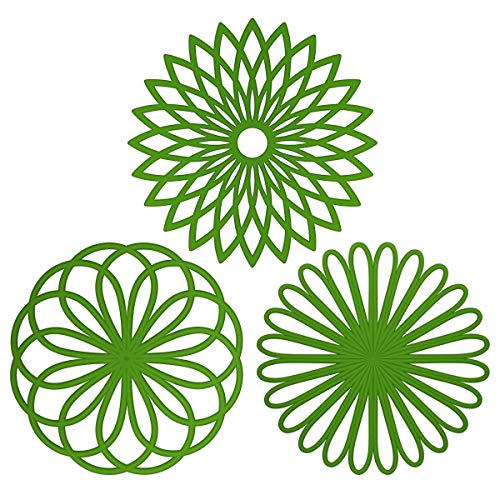 Silicone Trivets Flexible Durable Non Slip Large Coasters ($12 for 3)
They're called silicone trivets. They look like a large rubber coasters for hot pans. If you need to move something hot from the stove to the kitchen table, dining room table, you put that on there and it keeps kitchen surfaces and table surfaces from burning if you have something super hot like a casserole or something. But these are such a cool design. They almost look like Spirograph designs. I was going to buy a bunch and put them on my bathroom wall because I like different designs for that, and I don't want to do wallpaper. But they're also perfect for opening really tough-to-budge jar lids. I have the upper body strength of a Keebler elf. I have zero weightlifting skills. And because I live alone, I can't open anything. I don't want to go to my neighbors because that just seems sad. You cover the lid and then it opens. You just turn it with that, because you have extra grippage. That's why I got it.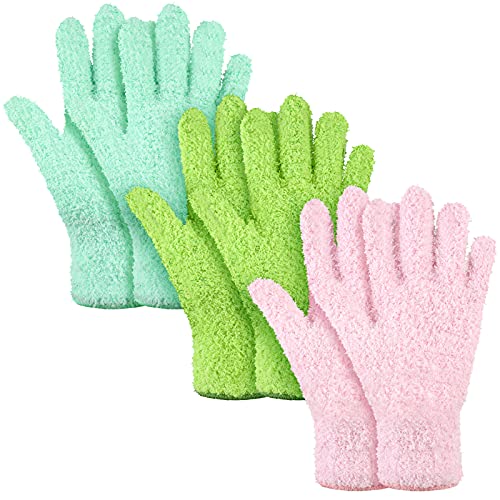 Dusting Gloves ($10 for 3)
They're super soft. They're made out of microfiber, which is ideal type of fiber for dusting. You know how a lot of us have used old socks and rags for dusting? Microfiber actually picks up the dust and holds onto it, so it's not like you're just wiping dust all over the place. These are actual gloves you wear. They're almost like mittens. They're super soft and you wear them. I'm all about the dusting, so I wear these gloves, but then I also have dusting slippers. You can wear them and then you can get into corners that maybe your other dusting apparatuses can't get into. But they're also perfect for dusting houseplants. If you have a lot of houseplants that have fragile leaves but you need to get the dust off of them.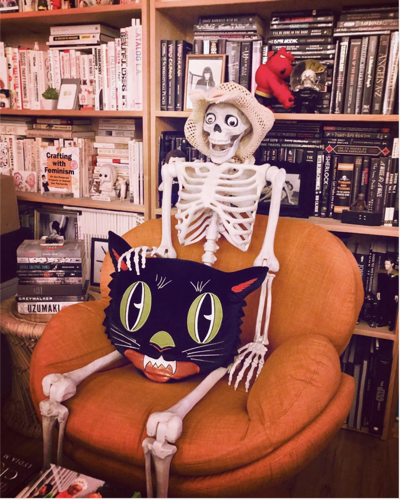 5-foot-tall Posable Life-size Skeleton ($40)
It's a five-foot tall posable life-sized skeleton. You can get these anywhere, but Target right now has it for the cheapest, for 40 bucks. It's about 60 inches in height, 15.5 inches width, 6.5 inches in diameter. Just imagine any of your friends or family that are five foot tall. That's how tall the skeleton is. It's really fun because it's posable. The ankle joints, knee joints, I'm staring at my skeleton as I'm saying this, the elbow and the shoulder joints are moveable. Hand joints are moveable, too. The skull itself, you can turn around. The jaw is also moveable, so you can have the mouth shut or the mouth open so it's like, "Hey." It comes looking like a regular skeleton. You can hang it. I just have him sitting in my living room, staring at me. I put googly eyes in the eye sockets so it's extra, extra awake. I almost bought a 12-foot skeleton. But I realized because I lived in a loft, I'd either be staring at its crotch the whole time or if I was in bed, it goes all the way up so you see this skull staring in at me while I sleep. I thought, This would be funny until I forget I have this. And then it's not going to be funny. But it's only 300 dollars at Home Depot.
About my new RPG game: Hunt A Killer: Agatha Christie's The Mystery of Hunter's Lodge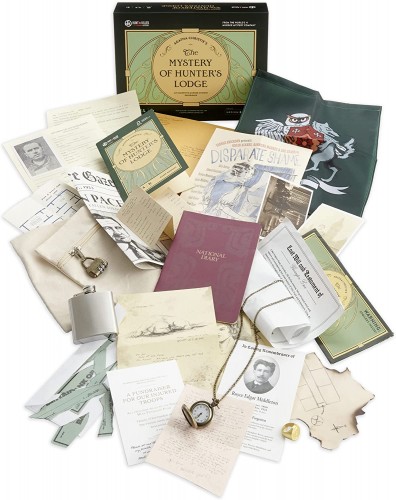 I write for Hunt a Killer, which is fictional murders. It's a dream job because I plan elaborate murders for these games. They're marketed as escape rooms in a box. It's a RPG game. It's a team who writes it. It's almost like a TV writers room. We use real world poisons and stuff. Not in real life. We don't test death on each other. It's not a how-to. These games are not how to kill people. We do murder mysteries. The cool thing about these games is it's like you're a detective that gets suspended, but you take all the information with you and make a murder wall on your wall and try to figure out the murder mystery using autopsy reports and witness statements and clues.
10/22/21