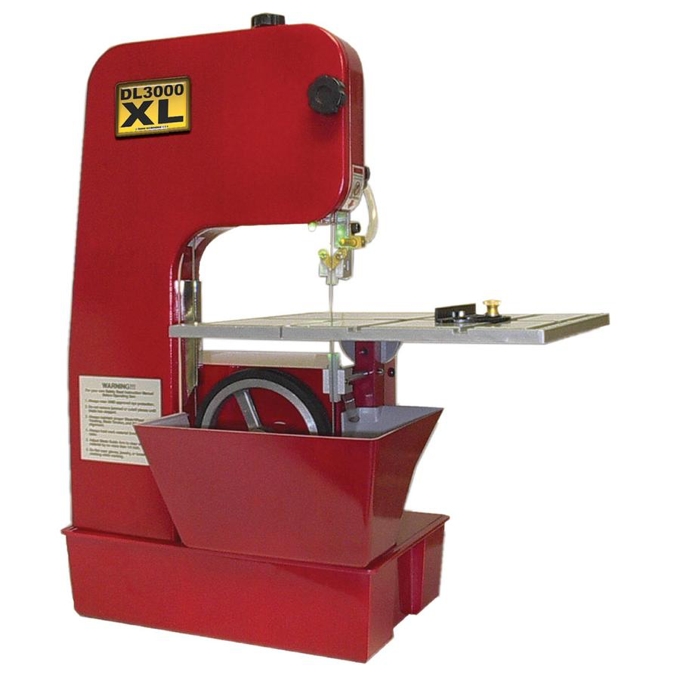 Wet saw makes precise cuts
I've been making stained glass art for 30+ years, mostly as a hobby, mostly cutting it with the standard manual cutter and grinding it to finish the shape. About five years ago I decided to spring the $450 on this wet band saw and I can't say enough about how fantastic it is. The blade is so thin that if you are cutting multiple pieces of the same glass, say a sea turtle shell, the pieces come off the saw already fitting perfectly.
It saves me 3/4 of the time it used to take to make a particular suncatcher.
It cuts glass and stone tiles precisely for backsplashes and insets in granite countertops. The blade can raise high enough to cut 1″ thick dalle de verre glass or curved china bowls. You can get wood blades for it too, and my musician husband was able to use it (dry) to make the precise cuts he needed to finish a new bridge for his double bass. It's a workhorse, and Diamond Tech offers replacement parts if you need them. Five years later my original saw is humming away happily and so is my business.
11/19/15