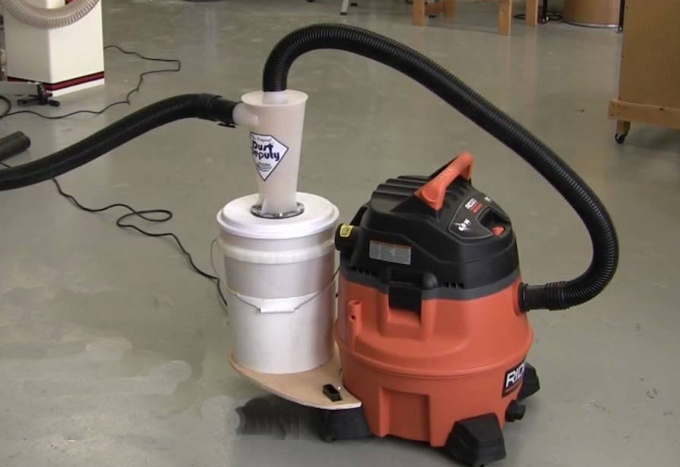 Vacuums sawdust without clogging the filter
I make boats and do a lot of fine sanding. Wood sanding dust is dangerous to inhale. A good dust mask is a must, but even better is to keep the dust out of the air. For years I just hooked my sander up to a shop vac which helped a lot but the filters plugged up quickly.
The Dust Deputy is a simple plastic cyclone attached to some 5 gallon buckets that is placed in the hose line between your tool and the vacuum. It eliminates practically all the fine dust before it can get to the vacuum and its filter. It saves a lot of time cleaning out the filter and the vacuum maintains good high airflow which allows the dust extraction to work more efficiently. While I still wear a dust mask, I feel it is only due to an abundance of caution.
There are other cyclone systems available, but this compact unit can be screwed to the vacuum and rolls around as a single unit.
11/18/15