Podcast
DL Cade, Former Editor in Chief of PetaPixel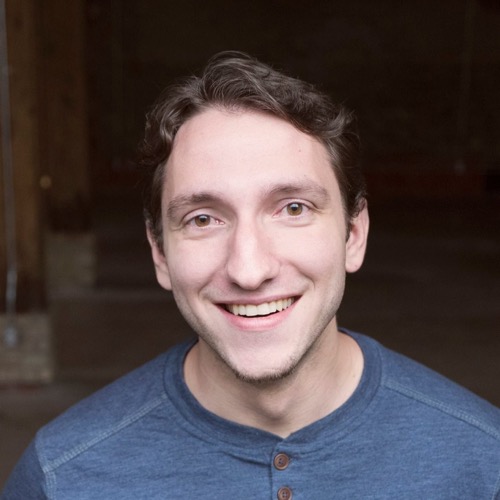 Cool Tools Show 257: DL Cade
Our guest this week is DL Cade. DL is an art, science and technology writer, and the former Editor in Chief of the photography blog PetaPixel. When he's not writing, he works in the Neitz Lab at the University of Washington, studying color vision. You can find DL on Twitter and Medium @dlcade.
Subscribe to the Cool Tools Show on iTunes | RSS | Transcript | See all the Cool Tools Show posts on a single page
Show notes: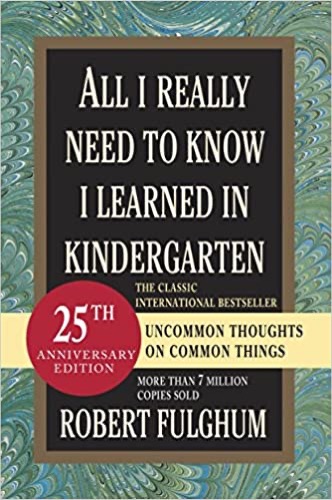 All I Really Need to Know I Learned in Kindergarten ($14, paperback)
My favorite book ever written, a collection of essays by one of the kindest and most sincere humans to put pen to paper, Robert Fulghum. I first ran across this collection of short personal essays on an ex-girlfriend's book shelf, and I've given away almost every copy I've ever bought. Especially right now, with so much division and anger and stress and anxiety going around, Fulghum's ability to focus on the magic of everyday, banal human moments helps put life in focus. If you can, find a first edition in a used book store. The 25th anniversary edition is great, but there's something about the original that feels more "pure" to me.


XP Pen and Huion Graphics Tablets and Displays (Price varies)
I could single out a few models, but that's not what makes these special to me. It's just the fact that these companies exist and are selling such fantastic products so cheap. It used to be Wacom was the only game in town, but for as little as $60 you can get a fantastic graphics pen tablet that's just as functional, and is an absolute game-changer for photo editing or digital art work. They're very popular in the art and design world, but it never ceases to amaze me that so few photographers even know they exist.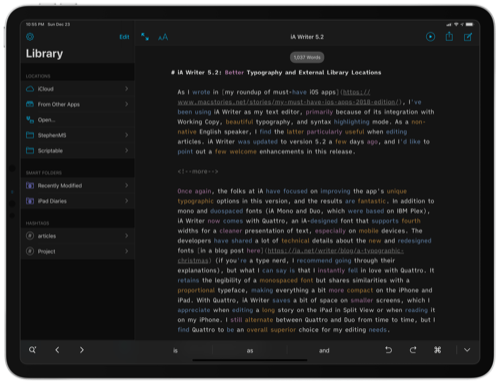 iA Writer ($30)
I spent years writing all of my articles "in the CMS" like an animal haha. To be honest, I sort of scoffed at the idea of using a dedicated writing program, but I switched over to iA Writer a few months ago and I'm never going back. It's just so very simple and pared down; the whole point of the software is to help you to focus on what you're writing without worrying about fonts or formatting or anything else. You can even set it to dim everything but the sentence or paragraph you're working on. These days, I write everything in Markdown using iA Writer, and then export it as HTML or PDF or Word when I'm done.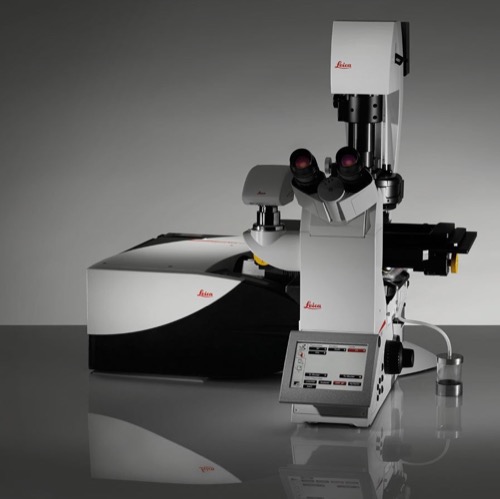 Leica TCS SP8 confocal microscope
Confocal laser scanning microscopes like the SP8 are basically a combination of two techniques. Firstly, they use a narrow pinhole to cut out light that's out of focus, allowing you to capture multiple 2D slices and then stitch them together later to produce some really cool 3D renderings; secondly, they allow you to stimulate some sort of stain or fluorophore that you've attached to your tissue by firing a laser at that tissue and then capturing the light that's emitted as a result. The images that come out of a confocal are otherworldly. Combinations of multiple, primary colors, with depth and clarity that's just incredible. Almost every winning image in each year's "Nikon Small World" contest ends up being confocal microscopy.
About DL's projects:
I recently started a newsletter called Triple Point, which is a weekly roundup of the most interesting stories from the intersection of art, science and technology. It's still early days, but I felt inspired to create this as a labor of love for all the people who, like me, love knowledge and beauty for its own sake, and want to spend more time learning about and being inspired by the amazing breakthroughs and creativity that moves our world forward, and less time doom-scrolling Twitter.
We have hired professional editors to help create our weekly podcasts and video reviews. So far, Cool Tools listeners have pledged $390 a month. Please consider supporting us on Patreon. We have great rewards for people who contribute! If you would like to make a one-time donation, you can do so using this link: https://paypal.me/cooltools.– MF
12/18/20