Health
High Density Foam Rollers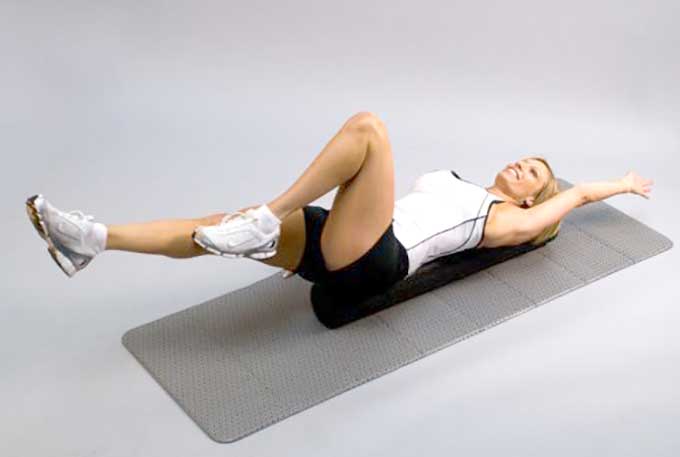 Post Workout Massage Tool
I didn't know I had knots in my calves, but I did. I spend a lot of time at the computer, and I play some video games, which means that I tense my calves involuntarily and and they get knotted.
When I started working out about a year ago, I hired a trainer. The end of each training session included a massage treatment with a foam roller. That's when I learned that I had knots, because the roller made my calves feel better.
Its nice if you have someone else to "roll you out," but you can also put the roller between your calves and the floor and roll yourself back and forth, using your body weight to apply pressure. You can also use it on your back and arms.
It's also improved the "restless leg syndrome" for two people I know.
I have the 36 inch version, which is bulky. I think the 18 inch version would do just as well.
11/13/19
(Here's a video that shows how to use a foam roller. - MF
This is a Cool Tools Favorite from 2013 — editors)
j/fit Super High Density Foam Rollers $8 - $29 depending on size