Kitchen
Instant Pot 7-in-1 Programmable Pressure Cooker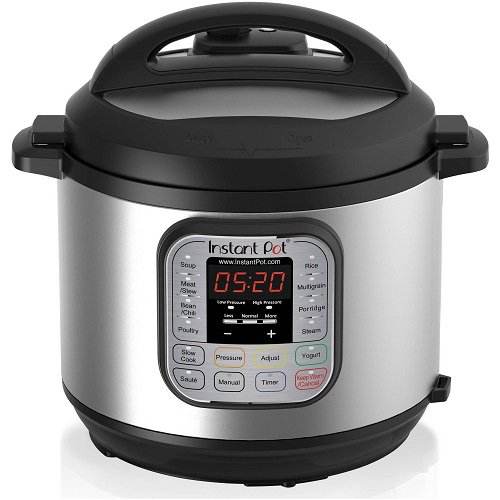 Pressure Cooker, Slow Cooker, Rice Cooker, Saute/Browning, Yogurt Maker, Steamer and Warmer
I have owned this tool for around 4 months. During this time it has been my go to kitchen gadget. Whether I want my vegetables cooked quickly using the electric pressure cooking functionality; or I want my meats cooked slowly using the crock pot functionality this device does it all. Its an electric cooking device with a stainless steel pot. In an apartment, space is always at a premium so having an appliance that can replace a few of my existing appliances is appreciated.
I do not find any compromise with the functionality of any options. The rice cooker makes amazing brown rice in around 30 minutes. The pressure cooker (while a little frightening for someone who has never used one) works perfectly, making short work of vegetables, minimizing my use of oils. The crock pot works better than my existing crock pot giving what I think are more accurate temperatures. The stainless steel pot allows you to brown and sautée meat in the pot before putting it in the crock to bring out more complex flavors, and you don't need to deal with the problems of nonstick.
The sound it makes to verify the lid is closed is a reassuring electronic beep and then a pressurization. Makes it feel like you are cooking with science. I have not gone through a lot of the functionality like yogurt making, but maybe some day. What I can say is that if you are looking to reduce the footprint of your appliances while increasing your kitchen gadgetry the instant pot is a very cool tool.
12/11/15