Podcast
Jane Metcalfe, Founder of NEO.LIFE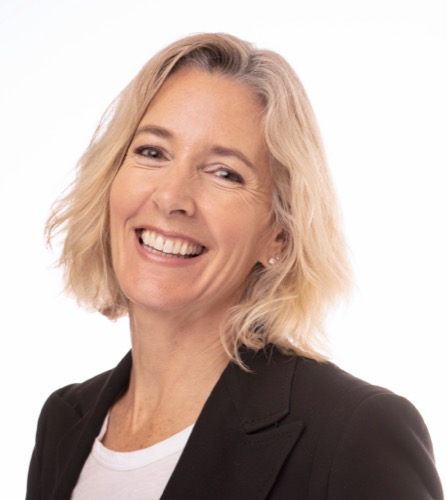 Cool Tools Show 210: Jane Metcalfe
Our guest this week is Jane Metcalfe. Jane is the founder of NEO.LIFE, a media and events company tracking how digital tools and an engineering mindset are transforming human biology. Prior to that, she made chocolate on a pier in San Francisco at TCHO Chocolate. Jane is probably best known as the cofounder of Wired Magazine. The Kickstarter campaign for her new book "Neo.Life: 25 Visions for the Future of Our Species" is now live.
Subscribe to the Cool Tools Show on iTunes | RSS | Transcript | See all the Cool Tools Show posts on a single page
Show notes: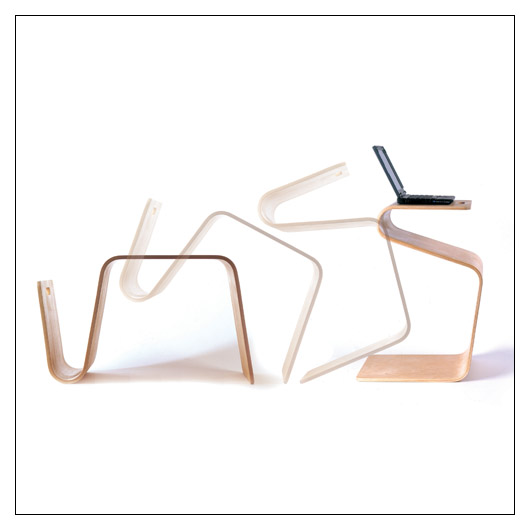 Offi Mag Table ($249)
I love bent plywood! I also love magazines, so this bent plywood magazine holder/side table designed by Eric Pfieffer is a total winner. There is something just so satisfying about seeing a sweep of beautiful wood flow down into a curve and splash back up the other side. And that's not all. The table makes a perfect companion to your LazyBoy recliner for Sunday afternoon reading delight. But, you can also turn it on its end and use it as a makeshift work surface, which is great when a colleague has to come be in the video conference but also wants desk space to take notes. It's so good looking I used it this week on stage for an event we produced.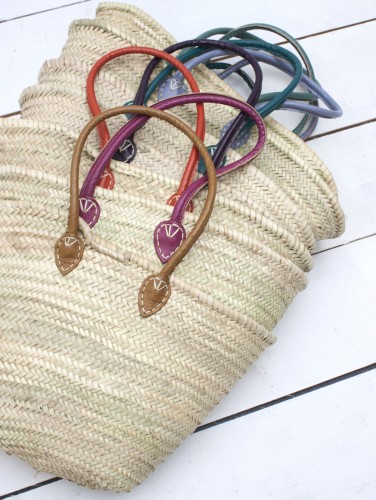 Souk Shopper Basket by Bohemia
I used to find shopping at farmers markets physically taxing mostly because I get excited and buy way more than I can carry, always. But also because once I had bags in both hands, I was constantly picking up and putting them down to taste something or fetch my wallet. Until I found the souk baskets by Bohemia. The big innovation is the length of the handle—it's long enough to fit over your shoulder unlike literally every market basket I had ever seen before. And it's not just any handle. It's rolled leather covered so it doesn't dig into your shoulder, and the colors make me so happy. I first bought them 15 years ago, but the wear and tear of feeding a family of four finally took its toll, so I just got a new one with a lovely raspberry colored handle. They sit flat on the ground, too, so no more chasing your satsumas down the aisle because your basket rolled over. They're handwoven in Morocco from sustainably grown palm leaf. Innovation in a market basket, after all these centuries!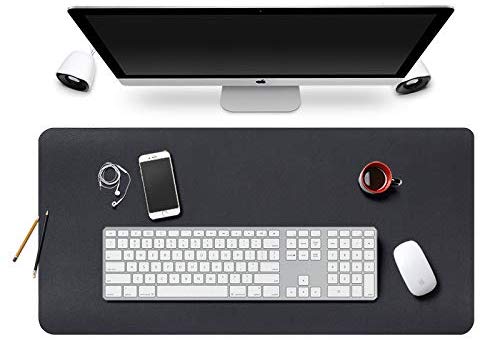 Desk Pad/Gaming Mouse Mat ($11)
My gamer son scoffs at me for this, but I love it. It's a huge mouse pad, about 32 x 15" originally designed for gamers, but re-imagined as office decor. Made from a durable, washable microfiber, It's big enough so your wild mouse motions aren't constrained by a small 4×6" mouse pad. You can put your keyboard, your phone, your car keys, and your cup of tea all on top of it. It's waterproof, smooth and warm to the touch. I've been spending a lot of time on my computer at the dining room table lately, and this gives me confidence that I'm not scratching or watermarking its finish. Comes in assorted colors, too.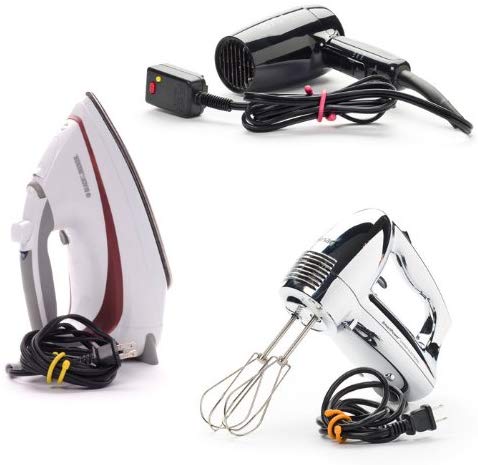 Nite-Ize Gear Ties ($21)
How did I manage without these? For years, I've been using velcro ties for my computer and phone cables, but when I came across these recently, that all changed. Suddenly velcro seems so 20th century! Made from flexible steel wire and covered with a non slip rubber coating, these gear ties will find their way into every room in your home. The 3" ones are perfect for headphone and charging cables; I use the 6" for computer cords; and the 12" for skis. Assorted colors, too. So much easier to wrangle than velcro that wants to stick to itself.


B12 Love vitamin injections
I'd heard of celebrities and CEOs using vitamin and nutrient injections and IV drips to cure hangovers before an important board meeting or performance. I'd also heard of chemo patients getting in-home drips before having to travel, and Burners to prep for the playa (or recover upon return). So when I got sick right before the holidays, I decided it was my turn to try it because lying in bed was simply not an option. The menu was extensive and took a lot of thought and consultation. I was sick, exhausted, dehydrated, and not sleeping well, so I ended up getting 2 "cocktails." In my right cheek, I got the Ultimate Chillax ($65), which includes magnesium, B12, MIC, and taurine. That was to help calm my mind for sleep, which was working in overdrive on my work, Christmas, and packing lists. In my left cheek, I got the Kick Butt Travel Shot ($55), which has high doses of all the B vitamins in addition to "Extra Strength" B12 which they said would give me more energy, endurance, and stamina and help prepare me for international travel.The result was an excellent night of rest, and enough energy to get out of bed and actually work like a demon the next day. I started getting better from that moment on and was able to sail through the holidays, international travel, a week of skiing, and a week of convention intensity when I got back. B12 Love makes it really easy with more than a dozen locations around the Bay Area, including fixed location lounges and pop up hours in places like natural medicine clinics, spas, and skin care salons. You are treated by a licensed naturopathic doctor, trained naturopathic medical assistant, or registered nurse. I am normally skeptical of naturopathic remedies. They always sound good but the evidence is not always there. In this case, I figured I had nothing to lose and honestly believe it was helpful. Even if all I needed was the rehydration, it was worth it. Having access to this sort of treatment without having to convince your doctor or go to the emergency room feels so 21st century!
About Jane's new book:
Neo.Life: 25 Visions for the Future of Our Species
Neo.Life: 25 Visions for the Future of Our Species is a book about the future of human beings, as viewed by some of today's most creative minds working at the intersection of biology and technology. You'll find essays, interviews, fiction, and visual art that explore the powerful new tools and ideas redefining the frontiers of our biology. Think of it as a guide to your future self. We now have the means to transform ourselves and our species. This book captures today's most daring, inventive, and thoughtful ideas as conceived by some of science's biggest thinkers, entrepreneurs, writers, and artists. But it's not a technical manuscript or a treatise on bioethics. Neo.Life is written in layman's terms for people like you who care about our legacy and the world we're building for our descendants. The Kickstarter campaign is now live and is 106% funded.
We have hired professional editors to help create our weekly podcasts and video reviews. So far, Cool Tools listeners have pledged $390 a month. Please consider supporting us on Patreon. We have great rewards for people who contribute! If you would like to make a one-time donation, you can do so using this link: https://paypal.me/cooltools.– MF
01/24/20