Podcast
Kevin and Mark's Five Favorite Tools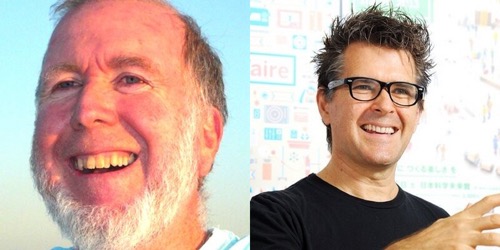 Cool Tools Show 229: Kevin and Mark of Cool Tools
In this special edition of Cool Tools, Kevin and Mark interview each other about a couple of tools they've been using and enjoying lately.
Subscribe to the Cool Tools Show on iTunes | RSS | Transcript | See all the Cool Tools Show posts on a single page
Show notes: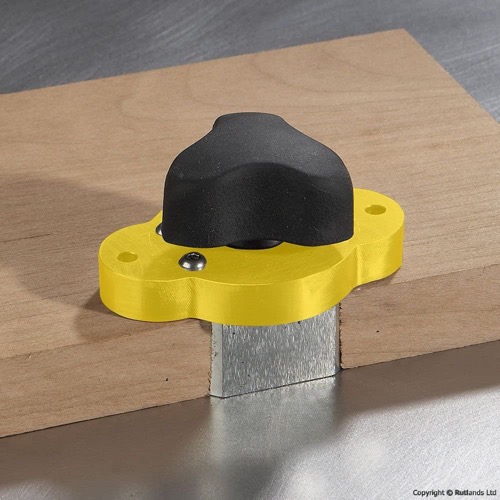 Kevin's pick:
Magswitch ($26) (How-to video)
I went into the Google world and YouTube world looking for a way to attach something with magnets and have it lift off easily. I wanted that really strong force of a magnet attachment, but I wanted to be able to take it off really easy. I found out that in fact, there was something that was made for that and it's called a Magswitch. It's a very ingenious mechanical device where you turn the knob and the magnet will stick to a metal surface so strongly you can't move it, and then turning it 180 degrees at the knob, releases it and it can lift it off easily. You can buy little magswitches like that to attach to your own jig, but they also come pre-installed on things like a featherboard. It looks like it has veins, like a feathered side; and it's used to hold wood against a fence while you're cutting it on a table saw. But you can use magswitches for almost anything where you want to be able to have something attached strongly and then be able to instantly release it on a metal surface. With just a little twist, you can an un-magnetize it, so to speak.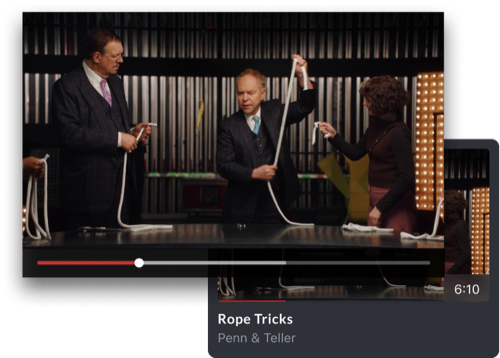 Mark's pick:
MasterClass Membership ($180, annual membership)
MasterClass had a deal where it's $180 for a year and you get two accounts. So I emailed my sister and I said, "Would you like to do this with me?" And she said, "Sure." So it was $90. So we have a year access and these are actually a really great video series. They're instructional and I don't know how they get these people because they're all super wealthy. They're not just phoning it in either. We watched Gordon Ramsay's cooking thing and he does it from his house and he shows how he makes scrambled eggs, how he bones a chicken, how he cooks chicken breasts, how he filets a fish. And he's really into it. He is passionate about it. He is really serious about teaching you how to cook. Carla and I watched the whole thing like, "This is great." Then we watched Dan Brown, the guy who writes all those thrillers, like The Da Vinci Code and stuff. He talked about how to write a thriller and how he does it. And it's so good. It's amazing. And he really cares about it. Again, these people are people at the top of their game and they're really serious about making you learn from them what they have learned. And also not only do you get like between two and a half hours to three hours of instruction from each of these people, there's typically a 40 to 80 page PDF workbook that comes with videos, and you can download those. And that has a lot of supplemental information and extra stuff that's not in the videos. I think at this point, there are close to a hundred of these classes and you can watch as many as you want. There's David Lynch on creativity, Anna Wintour on leadership. We watched Margaret Atwood on writing. Carla watched one about makeup. I think that if you can find a friend to split the price with, you're going to be really happy with it.

Kevin's pick:
FastCap Long Nosed Pattern Marker ($8)
This is called a long-nosed pattern marker. It is like a Sharpie marker that's at the end of a very long narrow metal tube, like the size of what used to be inside a ballpoint pen. So it's like that inner ballpoint pen tube with a marker at the end on a fat stylist. The whole point of it is for marking in woodworking and metalworking and making things; like if you had to imagine marking the inside of a hole. It's to reach into very, very tight places to mark; but once you have it, you just use it for everything because it's really good at marking on a parallel, on an edge or down a groove or anything. It's like a syringe and at the end of the syringe is the marker. It's good for making marks on tight places of any sort. These are kind of an imitation of a pen called the Pica Pen, which is yellow and very expensive. These I find a little bit more versatile, much cheaper. They seem to do as good of a job and they're dual ended.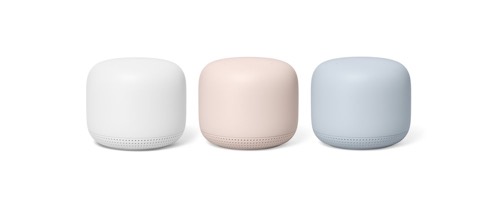 Mark's pick:
Google Nest WiFi (starts at $149)
The wifi in my house has been a problem for the last 10 years. I think the house when it was constructed has chicken wire in the walls or something — so every room is a Faraday cage and no radio signals are going to penetrate. So we had hotspots in every room with different SSIDs. So every time you'd go to a different room, you'd have to change your phone or laptop settings. It was a huge hassle. Everybody was complaining all the time in the family. So I ended up just doing research on mesh wifi systems. And I picked the Nest wifi that's manufactured by Google. I bought one router and three wifi points. It was about $500 for the whole setup. And now our house is covered in great wifi with just one SSID. And it's so nice. We never have to touch those wifi settings on our devices anymore.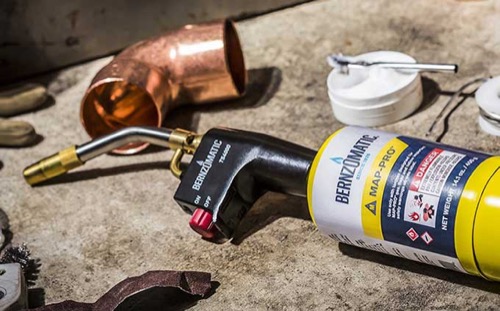 Kevin's pick:
Bernzomatic TS4000 Trigger Start Torch ($38)
A typical workshop tool is a propane torch. So there's a little torch that you put on the end of a canister propane that you use for soldering, heating things, plumbing, or trying to light something to get it started.The normal way you would have is you'd have a little flint thing or a match and it was very precarious and somewhat kind of dangerous trying to light it. But there's a little Bernzomatic device, which is like a piece of electric thing that is built into the torch. So it's a torch that has this built in starter. It's a one button thing. You just press a button and it opens the gas valve and ignites the flame instantly without fail. Now when I grab the container, it's like an instant light. It's there. I don't have to fool with it. I'm not going to blow my hand off doing it. And it just makes me much more inclined to grab it. Instead of having a match, you can just use this. And it's a very hot flame. It's not going to blow out. It's far more useful and handy than I imagined.
We have hired professional editors to help create our weekly podcasts and video reviews. So far, Cool Tools listeners have pledged $390 a month. Please consider supporting us on Patreon. We have great rewards for people who contribute! If you would like to make a one-time donation, you can do so using this link: https://paypal.me/cooltools.– MF
06/5/20