Podcast
Melissa Kirsch, Editor-in-Chief of Lifehacker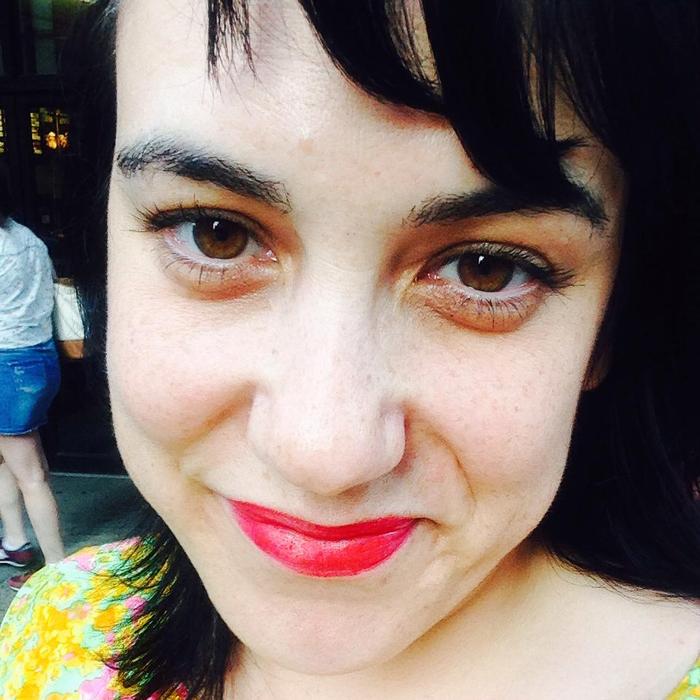 Cool Tools Show 203: Melissa Kirsch
Our guest this week is Melissa Kirsch. Melissa is the editor-in-chief of Lifehacker, as well as the author of The Girl's Guide and the co-host of Lifehacker's podcast, The Upgrade.
Subscribe to the Cool Tools Show on iTunes | RSS | Transcript | Download MP3 | See all the Cool Tools Show posts on a single page
Show notes: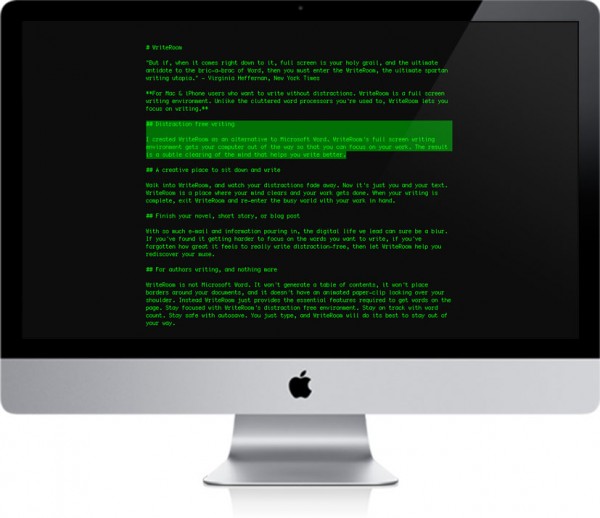 WriteRoom Distraction free writing for Mac OS
WriteRoom is a word processing program. I find it just the thing for keeping me from surfing the internet when I'm trying to write something. It bills itself as distraction-free. There are a few different themes that you can choose from, but the one that I like is the green terminal font on a black background with a block cursor that looks like an original terminal font from a CRT monitor. It really feels like a room. If you go into full screen mode, there are absolutely no menus. There are no choices. It really is sort of the simplicity of the terminal line, which I find extremely soothing for writing.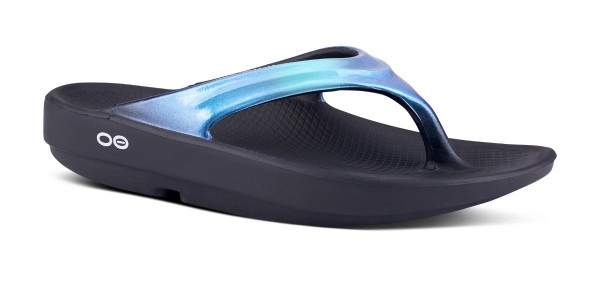 OOFOS Recovery Sandals
It sounds like something you might find in a hospital, and I'm not sure you don't find these in hospitals. They bill themselves as recovery sandals. They're extremely ugly generally. I didn't understand why someone would pick something that was so aggressively unattractive until I started having foot problems. OOFOS are made of some sort of proprietary foam — I'm not entirely sure what's happening in the sole of these flip flops — but they seem to relieve all the pain in my feet. The pain is not insignificant. The second that I walk into the house, I put these on, whether I'm alone or not. I've gotten comfortable with people seeing these sort of hideous flip flops. They're just like heavily cushioned, extremely comfortable shoes. I think they make a bunch of different kinds of shoes if you have any foot problems like a bunion — or I have Morton's neuroma, which I had just found out about — or any kind of like training related injury, I'm assuming the recovery refers to people who actually need to recover and use these sandals for recovery.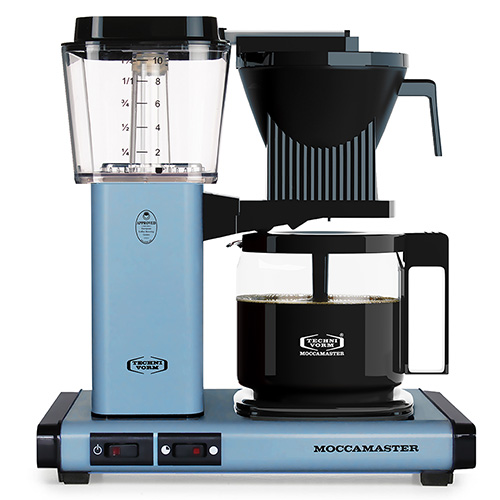 Technivorm Moccamaster KBG
The coffee maker that I love, I got recently, it's the Technivorm Moccamaster KBG 741. I didn't think that I was a coffee snob in any way, but I was advised by a doctor to stop using any sweetener in my coffee. I didn't think that that would be so difficult, but it actually has proven to be quite awful to wean myself from Splenda. I thought if I drank better tasting coffee, I may have an easier time. It's true. This is a drip coffee maker, which I know that coffee snobs tend to disdain, but it a really beautiful coffee maker just aesthetically. I like having it on the counter. It's handmade in The Netherlands of completely recyclable materials. Each element can be replaced independently. While it's not cheap at the outset, you can hopefully repair it yourself for many years to come. They have all kinds of features that they tout, like a consistent brewing temperature and a special copper boiling element. They say that the Moccamaster makes something called like the golden cup of coffee, which is I think the Technivorm people's own designation for a really delicious tasting cup of coffee. It's not like an award that's been bestowed on it, but I have to say that it makes the best coffee I've ever tasted.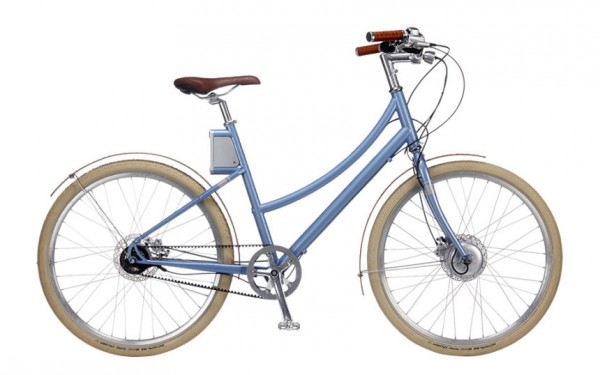 Faraday Cortland Pedal-Assist Bicycle
I think that like the world's best life hack right now is a pedal assist bike. The one that I have is made by a company that may or may not be going out of business, but the company is called Faraday. It was a designer from Apple, I don't remember his name, who started this company. He wanted to make a beautiful electric bike because often the batteries are sort of ugly and bulky. I know that that will change I'm sure and it's changing rapidly. The battery for the Faradays are in the down tube so you can't see them. It pretty much looks like an old school kind of cruiser bike. I tested one for a story thinking I used to ride my bike everywhere and then I moved from Manhattan to Brooklyn. I continued to ride my bike everywhere except to work because I had to bike over the bridge and on the bridge I would start to sweat and then arrive at work sweaty. That was a deal breaker. I had a feeling that an electric bike could be the answer, but it just seemed too easy. I tested one and then it was so freeing and amazing. It wasn't just going over the bridge that became a sweat-free experience. I took it on vacation with me and there in some mountains where I had like been unable to bike up a hill. The previous summer I was able to cruise up with a tiny bit of effort. The way that I describe being on an electric bike is that it's like the dream where you're flying, like you're walking and suddenly you're flying. It's like there's a wind behind you. Something's helping you. When you don't need to get anywhere quickly, you can just turn it off and it rides like a regular bike. The reason I liked the Faraday was because it was also the lightest one that I found. It weighs about 40 pounds, which is still fairly heavy for a bike, but they generally run 50, 60, 70 pounds. I feel like if you love the bike and you want one that you should get one and they are going to continue providing support for them. But I would say that my general recommendation is for pedal assist bikes in general and I'm sure there will be pedal assist bikes as beautiful as the Faradays coming out if there aren't already.
Also mentioned:
The Girl's Guide: Getting the hang of your whole complicated, unpredictable, impossibly amazing life
The Girl's Guide is a book for college grads, and I wrote it when I myself was not that long out of college. I was looking for answers to questions that I couldn't find on the internet and that I hadn't been taught in school and didn't feel comfortable asking my parents about. I wrote the book sort of for myself at around age 27. I joke now that it's sort of life hacker for women or life hacker for young grads, where it's sort of everything that I and my friends learned in the first six or seven years that we were out of college that we wished someone had told us earlier.
The Upgrade podcast
Every week my cohost Alice and I go over and talk to experts about one way in which people can improve their lives. Just today we did an interview about how to read people's minds. We talked to a mentalist in Sweden. We go over everything from how to use social awkwardness to your benefit to stuff like having to do with money. We recently talked to somebody specifically about how to get out of debt or how to find true love or how to get over a breakup. We take one topic each week and sort of apply the Lifehacker treatment to it.
We have hired professional editors to help create our weekly podcasts and video reviews. So far, Cool Tools listeners have pledged $390 a month. Please consider supporting us on Patreon. We have great rewards for people who contribute! If you would like to make a one-time donation, you can do so using this link: https://paypal.me/cooltools.– MF
12/6/19