Clothing
Shock Absorber Ultimate Run Sports Bra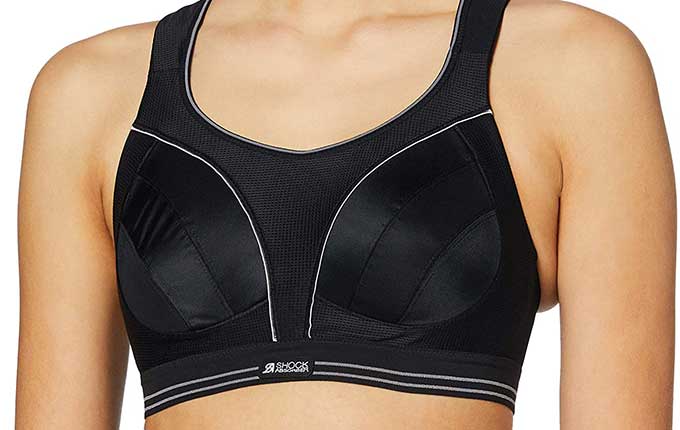 Easy to put on sports bra
Usually, sports bras meant for support while running have an elastic strap running around the chest that is all one piece, rather than having a fastener. That means that one puts them on over the head. But a tightly fitting undergarment is pretty hard to wriggle into place, especially if there's a racerback strap (at the top of the back, just below the neck). So other sports bras I've worn are either so tight I can't easily get them on and off, or so giving that they don't provide robust support.
In contrast, the Shock Absorber Run Sports Bra has a great system of different fasteners:
A classic strap around the chest, fastening with metal hooks and loops to adjust to different circumferences
A pre-adjusted plastic hook clasp for the racerback
A wide adjustable strap (running vertically down the back of the bra, from each shoulder blade to the circumference strap, ) that locks into place with long blunt metal hooks fitting into narrow fabric slots (I adjusted this the first time I put it on, then never had to fiddle with it again)
This makes it possible for the wearer to truly adjust it to their torso shape, and for the bra to get onto their body reasonably easily (as with a traditional brassiere) yet stay tightly in place during vigorous running, hiking, etc. So this bra has made it far easier for me to do running-type exercise, indoors and outdoors. They are durable, too — I am still using the one I bought in 2012, and regularly wear it. I handwash them, or put them in a delicates bag for machine washing on the "gentle" cycle; I think the few times I machine-washed without that precaution are responsible for a slight twist to the metal loops on my older bra.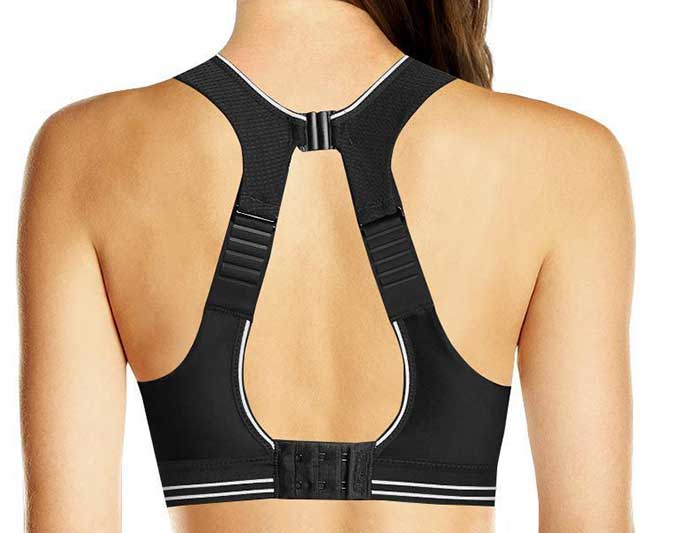 03/19/20
Shock Absorber Ultimate Run Sports Bra