Podcast
Shoshana Berger, Senior director at IDEO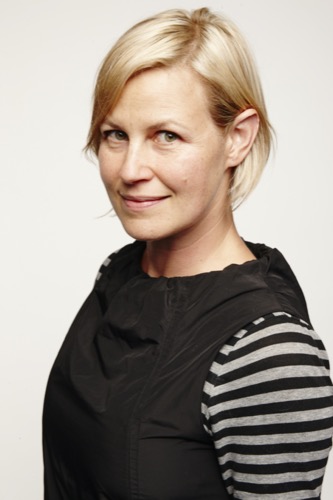 Cool Tools Show 259: Shoshana Berger
Our guest this week is Shoshana Berger, the author of A Beginner's Guide to the End with Dr. BJ Miller. She's also a senior director at the global design firm IDEO, where she's worked on projects ranging from the end of life to re-imagining modern Judaism to school lunch. You can find Shoshana on Twitter @shoshanaberger.
Subscribe to the Cool Tools Show on iTunes | RSS | Transcript | See all the Cool Tools Show posts on a single page
Show notes: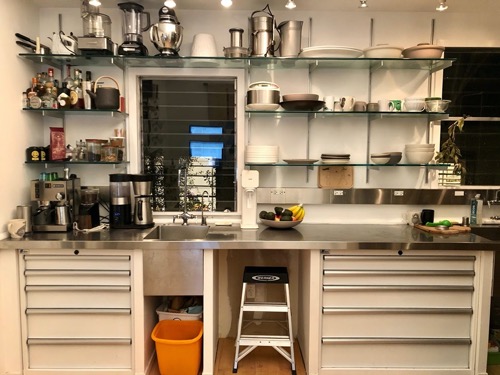 LISTA Modular Cabinets
These are indestructible and modular, Swiss-designed steel tool chests that are built for the shop or laboratory, and my favorite utility in the kitchen. They date back to 1945 and indeed have the feeling of simple, post-war functionalism. The company started by making chairs and tables of steel tubes, then had a stint making mopeds, and finally found their way to storage systems. The dividers are perfect for sorting kitchen implements and for spice organization, I fold flat cardboard lengthwise at one end to set them at an easy-to-grab angle. And in part of my kitchen, it's just the drawers with no front build into a kind of shelf with rubber mats that have great traction. That's where I put my baking pans, trays, and bowls.
Dashlane password manager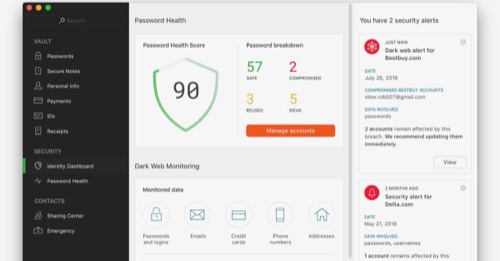 This dates back to when I was an editor at WIRED and Matt Honan's computer was hacked and he wrote a cover story about how vulnerable we all are and how we all should have dual authentication and a password manager. This was one of the top suggested apps on his list and being a sucker for design I was attracted to its deer logo—felt like Dasher, Santa's reindeer would be flying my passwords through the ether and delivering them safely. It means I never have to remember anything, can share the master with my family in case anything ever happens to me, and it syncs with my phone for easy input of all critical info. And having just written a book about how unprepared people are when they die, it's so important to share the the keys to your digital life, I feel this is a tool everyone should have. I just heard Tony Hsieh had no will. What that means is that the people who love him and to whom is assets will go, may have no access to any of his accounts. They will have to go through a painful process of sleuthing— collecting mail, doing digital forensics to gain access to his accounts, his social life, etc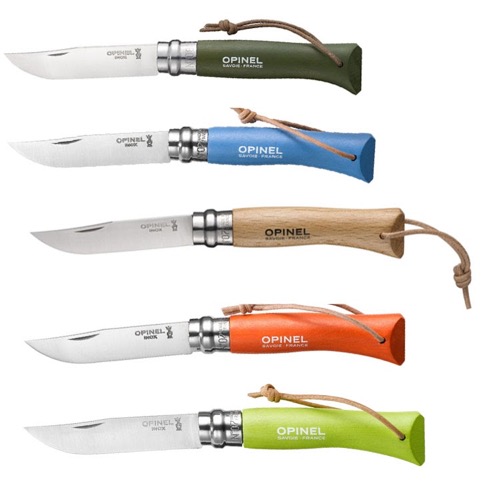 Opinel Knives
I discovered these not in the US, but at this incredible omnibus tool shop in Munich called Manufactum. I highly recommend checking out their site for gift ideas, it's like the old whole earth access stores, which I know of anyone, you two remember. They are of simple construction wood handle, leather strap, razor sharp blade that retracts, have a clever locking mechanism, and are so handsome in a European minimalist way. I also love the choice of colors. I'd much rather use this out on a camping trip or picnic than a heavy multitool with a dull blade and all sorts of tools I don't need. You can get replacement blades but you'll never need them. They date back over a century and the backstory is that Joseph Opinel began making these in 1890 in Savoie, France as a simple working man's or peasant's knife, He was the son of a blacksmith but he left his fathers forging workshop and used modern manufacturing tools like a hydraulic turbine to scale his production of a series of twelve sizes, numbered 1 to 12 that proved popular with the local farmers, herdsmen, and peasant winemakers.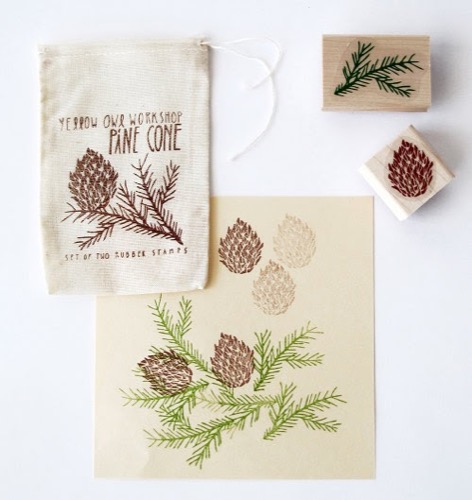 Yellow Owl Workshop Stamps
Never buy a store-bought card again and save yourself buckets of money. (The Conifer edition is my fave but you'll have to get that second hand. There are loads of others for holiday card making, but also To/From; Thank you; Happy Birthday; je t'aime; or get their carve-a-stamp kit!). Use these stamps and pads to make DIY cards on any paper. I do this every holiday and it makes an impression (HA!)
About A Beginner's Guide to the End (Practical Advice for Living Life and Facing Death):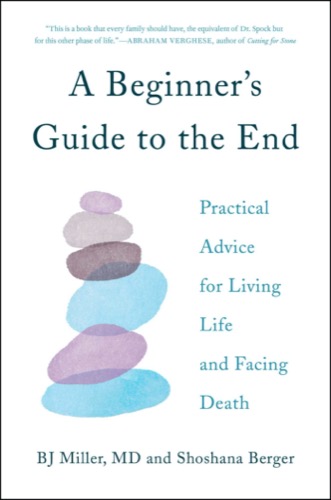 This book came out in paperback last June and I co-wrote it with a palliative care physician, Dr. BJ Miller. And I'm sort of obliged to say if you have not seen his TED Talk, please go watch it immediately because it can be really transformative for anyone who's dealing with mortality at any level. Someone who is chronically ill or has a new diagnosis or if you just have suffered a loss. The kind of provenance of this project was that BJ was a client at IDEO actually. And was the director of the Zen Hospice in San Francisco, which is a really beautiful residential hospice where people can go to just get the most compassionate human care at the end of their lives. And BJ walked into IDEO three months after my dad had died and my dad died with dementia. It was a very long and harrowing experience because I felt I just had no clue how to be a good caregiver to him. I feel our healthcare system is a kind of fever dream experience. You kind of feel you're living in Inception when you're navigating the healthcare system. It's very strange, it can feel very isolating and very confusing. My sister and I were so clueless that when my dad died we sat down at the computer in the room where he lay cold and Googled, "what do you do after someone dies?" We didn't even know to call a funeral home. So I think people really need help with this experience. And I've kind of designed my whole life around trying to give people instructions for things like everyday life. And in a way, this is like instructions for everyday death.
01/1/21