Tools for Possibilities: issue no. 34
Once a week we'll send out a page from Cool Tools: A Catalog of Possibilities. The tools might be outdated or obsolete, but the possibilities they inspire are new. Sign up here to get Tools for Possibilities a week early in your inbox.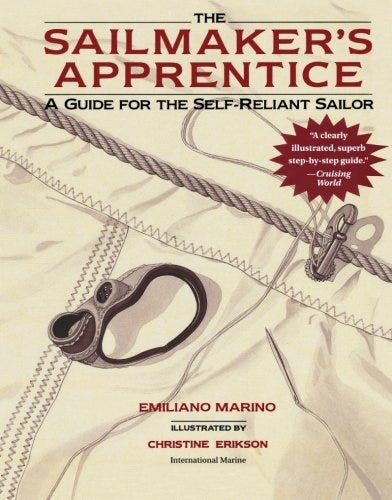 How to make classic sails
The author covers both traditional and modern sail materials and sailmaking skills. He's not so much about design as technique. I particularly liked the associations with the history and self-sufficiency aspects of learning a skill like sailmaking. The book talks you through a simple version of making a ditty bag while giving you the skills to do it up to your liking. I've made two. One's served me well everywhere including at the top of my boat's mast. Get the book and then buy the materials and tools from SailRite.com and make your own. — Dale L.
---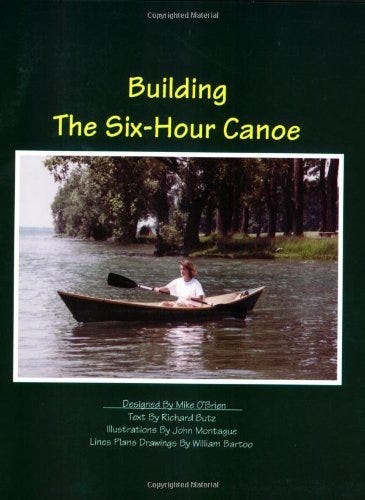 Cheap way onto water
Probably the cheapest way to get onto water. Built from a single piece of 4 by 16-foot marine plywood, plus some epoxy, this canoe will set you back $150. It might take a pro six hours, but most builders are happy to complete it in a 3-day weekend. This is the design that community boat building programs use; thousands have successfully launched theirs. — KK
---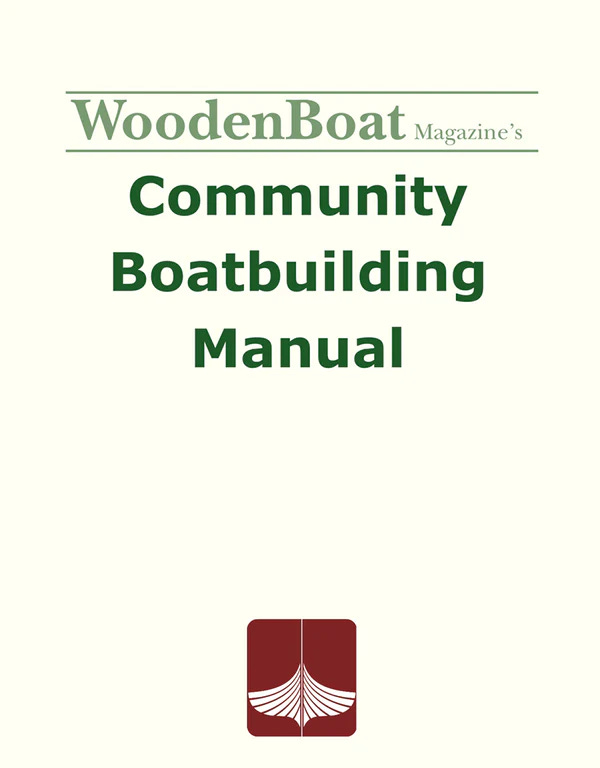 Simple boats a group can make
Building a boat together has proven to be a community and family builder because it allows a bunch of novices to jointly create something they didn't think they could — and to make something immediately and wonderfully useful. WoodenBoat magazine publishes this handy booklet presenting the experience of about a dozen communities and schools who have tried this. It includes suggestions of boat plans that are doable. Each year the magazine itself has hosted a family boatbuilding weekend. It's a sight to see 20 families end the weekend by launching, in unison, a simple boat they've made themselves. — KK
Problems can crop up when you have too many kids for the boat you've chosen. Younger students are not as well equipped as older ones to handle the idle time that comes with too many people working on a boat. An ideal class size might be 10-12 if you had three boats under construction, but putting that number on a single boat is a strain.
Participants in the program are generally lured by a photo advertisement in the local newspaper. Some children and teens come to build with a parent, but most participants are adults — either individuals or couples. Over the years they've built an estimated 60-70 small craft, most of them skimming the coastal waters from Boston to Portland, Maine.
---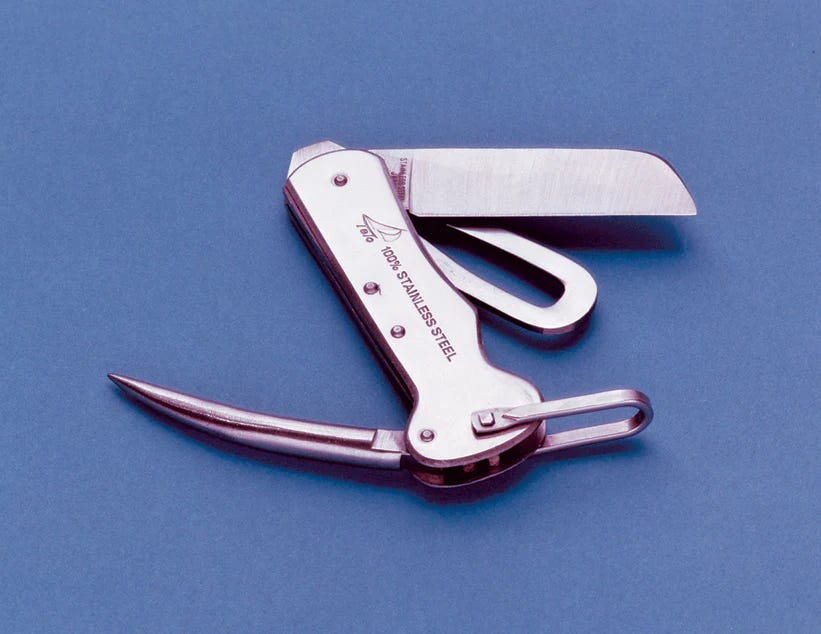 Sailing tool
This knife/marlinspike/ shackle-wrench/ screwdriver is one of the simplest and most reliable tools I own. It contains a decent sheepsfoot blade, a locking curved marlinspike, a very simple lever wrench, and a nice large flat screwdriver all in one shiny stainless steel package.
Before owning a sailboat I never realized the need for such a thing, and in fact had never even noticed them as real tools. I thought they were some sort of romantic holdover from another era. Not until I started working with ropes, lines and shackles on the boat did I fully realize the critical necessity for such a tool. I can't imagine life without one now. I own two of them, two different brands, but the one I keep abusing is the Davis, the "other" one is pretty but not quite as effective.
It works very well, is relatively inexpensive and even looks cool! Cheap, virtually indestructible, invaluable to anyone who works with rope/line. I've put this tool to the test daily since I bought it a year ago and swear my greatest confidence that this is, hands down, one of the coolest tools ever! — Seamus Holley
05/15/23