Podcast
Stephanie Jaros, Founder of The Threat Lab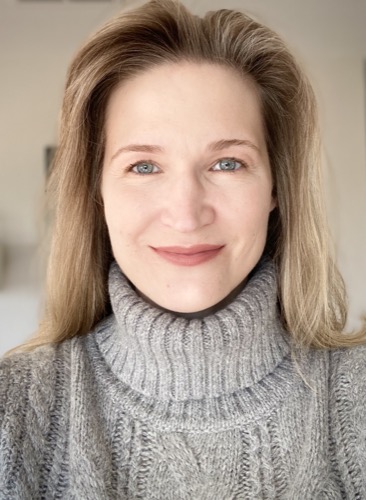 Cool Tools Show 293: Stephanie Jaros
Our guest this week is Stephanie Jaros. Stephanie is the Director of Research for the Department of Defense Counter-Insider Threat Program and in 2018, she created The Threat Lab, which is a program dedicated to integrating the social and behavioral sciences into Insider Threat Programs.
Subscribe to the Cool Tools Show on iTunes | RSS | Transcript | See all the Cool Tools Show posts on a single page
Show notes: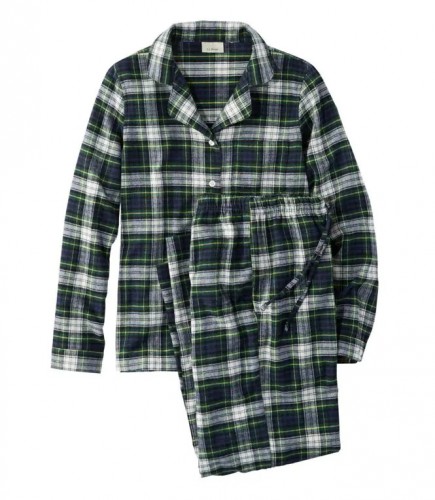 L.L.Bean Women's Scotch Plaid Flannel Pajamas ($79)
I have explored a number of pajamas over the years, and I have often found one of two things or both. One is they do not hold up washed multiple times, they just start to really thin out. They fall apart a little bit. Then the second thing is they shrink. I went with these particular pajamas from L.L.Bean specifically because they hold up really well. They're a bit pricey. They are a bit of a treat but they hold up very well. I can say with authority that these pajamas are getting washed once a week for the last 52 weeks.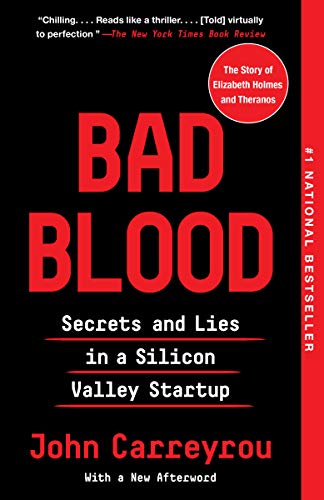 Bad Blood: Secrets and Lies in a Silicon Valley Startup ($13)
What I love about this book and so many others like it, I could have picked so many of them that are about this phenomenon of the entrepreneur celebrating the inventor, the people who make new things, break down barriers, challenge conventional thinking, and everyone loves them until they don't. Then they just flame out. It's fascinating to me. On my nightstand right now is the new investigative journalism book on WeWork, and I've always thought of Adam Newman as that East Coast version of Elizabeth Holmes. For those of you who aren't familiar, it is about a Stanford student who dropped out who wanted to invent a machine that with just 1, 2, 3, 4 drops of blood, not vials, but drops of blood could diagnose a variety of conditions in humans. She was able to successfully secure millions upon millions of dollars of capital, of very impressive board of directors, including I believe, General Mattis, Secretary Shultz. Of course, the machine never worked. If I recall correctly, she also partnered with a pharmacy chain — CVS, and got these machines into some of these stores that consumers around the country or in parts of the country used. In some cases they were diagnosed with diseases they didn't have, or they were shown to not have diseases or conditions that they did have. That's a little bit about why this story captured my attention, because unlike stealing money, this was people's health. These were life and death decisions that people could have made when they got the results of these tests. There were so many red flags along the way. There were employees who knew things weren't right. Obviously I didn't work there. I just know what's in the book and in the media coverage, but there are enough people who said that it was a terrible environment. It was toxic. People came and went all the time.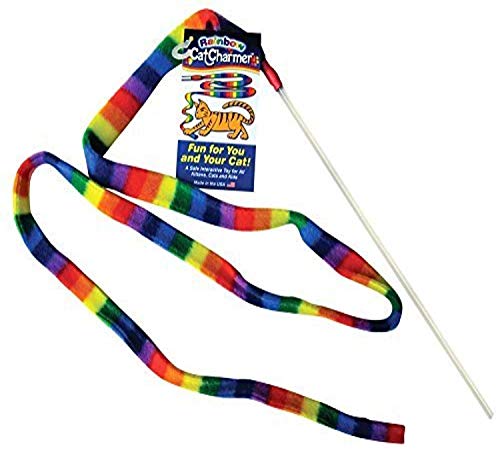 Rainbow Cat Charmer ($7)
Peanut Butter is one of my cats right now and the only toy that she has liked consistently even on a daily basis, is this rainbow cat charmer. It's about a foot-long plastic stick. At the end of it is a ribbon. Kind of think of rhythmic gymnastics that you'll see at the Olympics. Instead of the ribbon on the end, it is a rainbow-covered fleece, not so much of a string, but more a narrow sock. I've had a couple of these little stick toys and I've had some break when you're playing and the cat pulls too hard and the thing pops off, the string just detaches from the plastic handle. The cat could pull on it but then it inevitably snapped and somebody got an elastic band to the face. That was never good. This one is not stretchy. You won't get that service out of it, but for whatever reason, every single night, this cat wand, I guess, it lives in the kitchen. I put it on the counter every night when I get into bed and I turn off the light, Peanut Butter goes into the kitchen, pulls it off the counter and drags it into the bedroom and ask me to turn the light back on and play with her.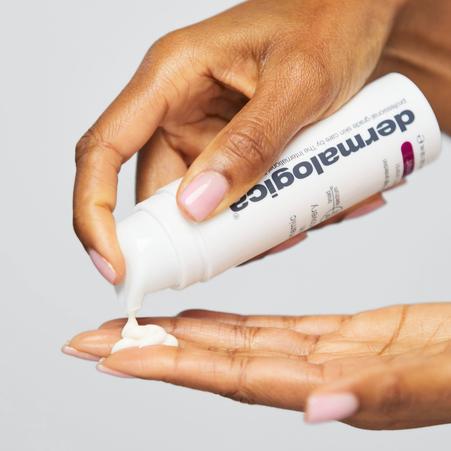 Dermalogica Dynamic Skin Recovery SPF50 ($75)
This is my moisturizer with SPF 50. I remember reading an article once that said anything above maybe a 30 is just marketing. It's a lie. I own SPF 100 and I know it's meaningless. This is my Dermalogica skin recovery SPF 50 anti-aging moisturizer. It seems like the more words that are in a product, the more likely I am to buy it. This is not cheap at all. The SPF 50 works really well. I can attest to that. What I can't attest to is I've been using this since I was in my late 20s. It says it's anti-aging, I don't know what that means.
About SBS Summit 2021:
Our biggest Threat Lab event of the year is our annual Counter-Insider Threat Social & Behavioral Science Summit, which is an online event that runs the entire month of September in support of National Insider Threat Awareness Month. It's free and open to everyone, and the purpose is to connect researchers and operators in the insider threat community of practice. People can register at SBSSummit.com and our first Keynote will be on September 1!
08/27/21