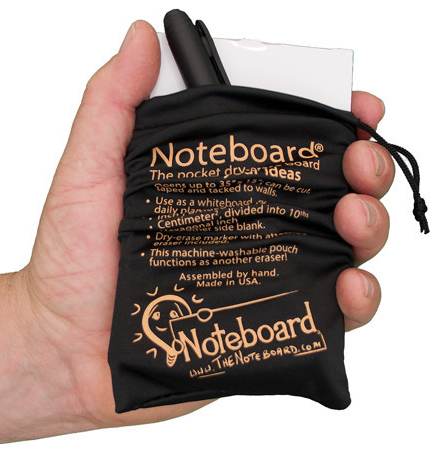 Pocket-size dry erase board
The Noteboard is a pocket whiteboard. I've been using it since version 1 and it has earned a permanent place in my work backpack. It's as compact as a small paperback but folds out to cover a generous area (35" x 15"). One side is white, the other has various grids to make more precise drawings. It comes in a small cloth bag that holds a dry erase pen and doubles as an eraser.
Some of the things I've used it for over the years:
Impromptu white boarding (obviously!)
Boardgaming: My boys and I once invented a game while waiting for a delayed flight. Each Noteboard rectangles had different effects when you landed on them
Role Playing Games: Useful for drawing maps, dungeons, etc. not to mention players writing quick notes too
Conferences: I've been to many conferences with insufficient space to draw & explain things. Noteboard to the rescue!
Storyboards: Each rectangle is the perfect size for a storyboard
One of the nicest features of the Noteboard is the reaction you get from people. It's almost always attracted interest and, more often than not, sold another one!
More information here.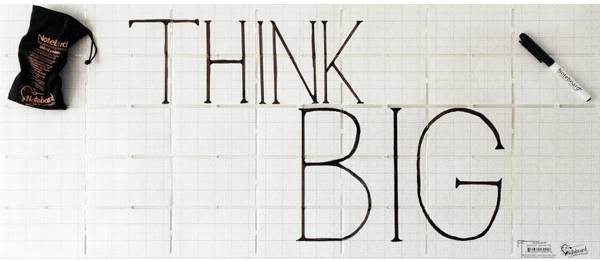 01/6/16