Podcast
Tina Roth Eisenberg, Swissmiss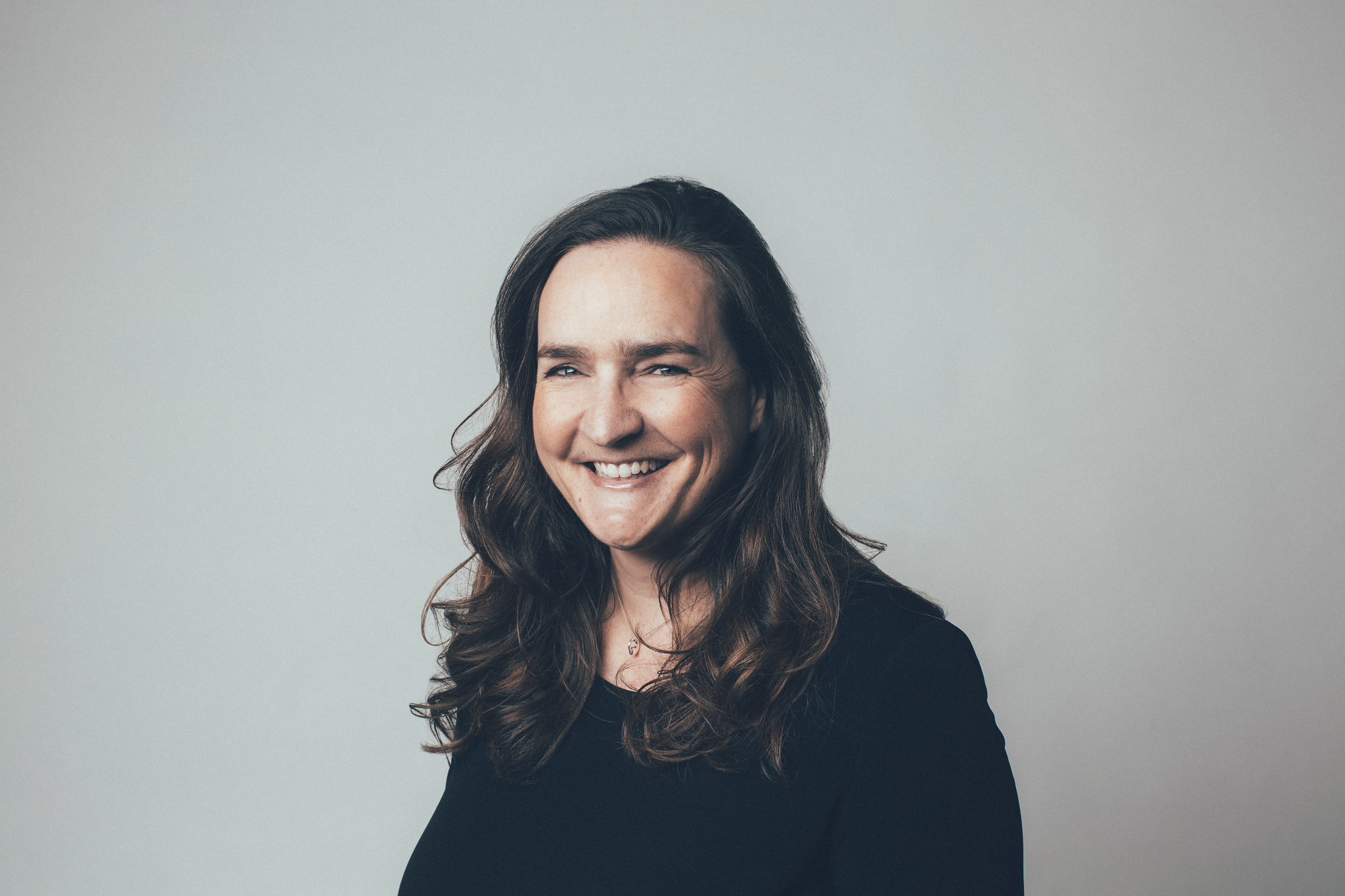 Cool Tools Show 172: Tina Roth Eisenberg
Our guest this week is Tina Roth Eisenberg. Tina is a Swiss born, raised, and trained graphic designer. In 1999, she came to New York City for a three-month design internship and never left. Over the past 13 years, Tina started numerous side projects that have organically turned into businesses. A creative co-working community called FRIENDS, a global monthly lecture series called CreativeMornings, a simple to-do app called TeuxDeux, and Tattly, a high-end temporary tattoo shop. She lives in Fort Greene, Brooklyn, with her two kids, Ella and Tilo, who are teaching her the art of making slime and building forts. Tina is often referred to as Swissmiss, after her popular blog. She likes that. You can find her on Instagram and Twitter @swissmiss.
Subscribe to the Cool Tools Show on iTunes | RSS | Transcript | Download MP3 | See all the Cool Tools Show posts on a single page
Show notes: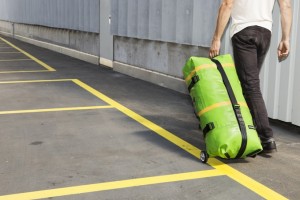 FREITAG zippelin Inflatable Travel Bag ($980)
I really love the ZIPPELIN inflatable travel bag by FREITAG. FREITAG, for those who don't know it, is a Swiss company. They make bags out of truck tarp and they started I think over 30 years ago. If you're not familiar with truck tarps, in Europe, most trucks are not made out of metal, but they're made out of this really, really solid tarp. They turn these recycled tarps into bags. They're so cool. They last forever, and the two founders, the Freitag brothers, they're really incredible humans. They just keep reinventing this thing, and they just came out with this travel bag that has an inflatable bike tube inside, which is the frame for the travel bag, so you pump it up and that makes it solid enough to be a large travel bag. When you're done traveling, you can let the air out and roll this bag up and take the wheels off and it's tiny. Imagine you have a giant suitcase, but you can roll it up. It's waterproof as well, and it looks good and every single bag looks different because they use truck tarps, so a lot of these tarps are also printed on.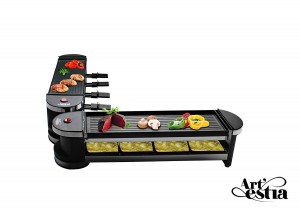 Artestia Electric Raclette Grill ($74)
Raclette is a very traditional meal you eat in Switzerland. You have it a lot on Sundays or on special occasions. It's this little grill that comes with teeny tiny sort of Teflon pans where you can put a slice of Raclette cheese, it's a certain type of cheese that melts really beautifully. You put that in and then you put it on this grill and you wait and that cheese melts away and you chit chat, and so everybody sort of cooks. It's a bit like the Korean barbecue of Switzerland, and while the cheese melts you can grill meat and vegetables on top of the grill. I've had many of these and it's a really cool communal way of having dinner because everybody chips in. You just sit there and you help each other grill the meats and then when the cheese has melted, you scrape it over, soft boil potatoes and put some Swiss spices on it. It's delicious. It's my favorite way of entertaining. As the host, you don't have to run around. You prepare everything ahead of time, and then everyone sits and cooks, and you smell cheese.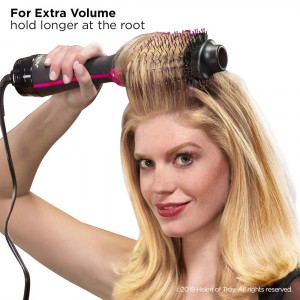 Revlon One-Step Hair Dryer ($60)
Anyone that knows me knows that I'm actually not a very girly lady, but my downstairs neighbor, I saw her put a box out with this blow dryer. It's a blow dryer and a round hair brush in one, and I saw her put the box out and I noticed that her hair was amazing and I thought she was constantly getting Blowouts. I was like, "Wait a second. You're not getting blowouts and you use this thing?" She goes, "Yeah, it's incredible". So I got this thing and it's totally life changing. If you like long, shiny, straight hair, this hair dryer/hair brush all in one is really a game changer.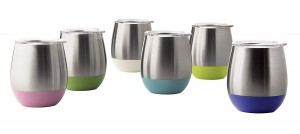 U Konserve Stainless Steel Tumblr ($14)
We call it an insulated tumbler. Where you can keep your hot and cold beverages like at the temperature that you poured it into, and this one is just really beautiful. I think it's great that more and more people bring their mugs in the mornings and I see a trend now here in New York. A lot of people don't want to do the throw-away cups so they bring their own … I found this one and it looks a bit like a stemless wine glass just out of metal and white at the bottom, so it's super sleek, it's super modern. I actually found it in California while I was in a supermarket. I was like, "This is just so pretty that I don't mind walking around with this on the street." Now I have like five of them. I've keep three at work and two here and it's just a really pretty, sleek tumbler. When I sit on the stoop in the summer I drink out of it, and I have my wine it it and nobody knows I'm drinking wine on the stoop.
Also mentioned: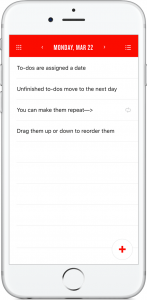 TeuxDeux
My Studiomate, Cameron Koczon and I built this because I was just lamenting the world of to-do apps in 2010, and I said, "I just want it to be as simple as a paper list of digital." We sort of took that as a joke. He at one point just said, because I was ranting about it over lunch, and he just said, "Just design it. I'll build it for you." It took me three hours and I was done, and then 48 hours later we had a working prototype and I was using it and then we were like, "Let's give it away. Let's just give it to the world." It's very simple, but it's so useful.
CreativeMornings
CreativeMornings was my response to the conference world. When I first moved to New York from Switzerland, it was really hard for me to find my creative people. I couldn't really afford lots of the design events. I made very little money, so I basically built what I wished existed. A few years later when I was still in New York, I just had this vision for an ongoing gathering for the creative types in New York City that is completely accessible. For the last 10 years, with the support of 1500 volunteers, I have slowly but surely been building the largest face to face creative community in the world. CreativeMornings happens in 201 cities and 65 countries every month, bringing over 20k people together for a free breakfast and an inspiring talk. It's an engine of generosity.
We have hired professional editors to help create our weekly podcasts and video reviews. So far, Cool Tools listeners have pledged $400 a month. Please consider supporting us on Patreon. We have great rewards for people who contribute! If you would like to make a one-time donation, you can do so using this link: https://paypal.me/cooltools.– MF
04/26/19