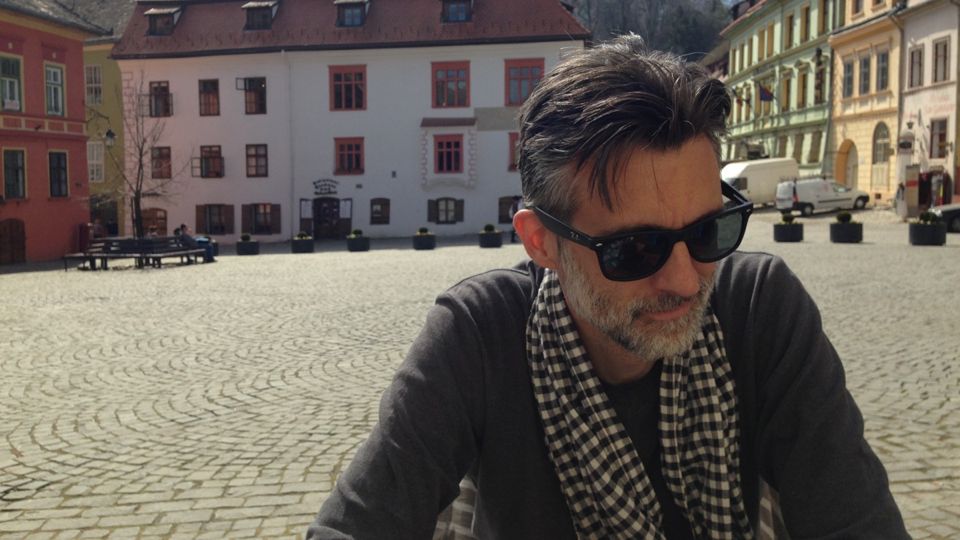 Cool Tools Show 130: Tom Fassbender
Our guest this week is Tom Fassbender. Tom is a writer and former publisher of books and comics and a traveler who, along with his wife and two daughters, ventured on a yearlong trip around the world where they experienced 36 countries in 333 days. And he also posted about his adventures on Boing Boing, which was really fun to read.
Subscribe to the Cool Tools Show on iTunes | RSS | Transcript | Download MP3 | See all the Cool Tools Show posts on a single page
Show notes: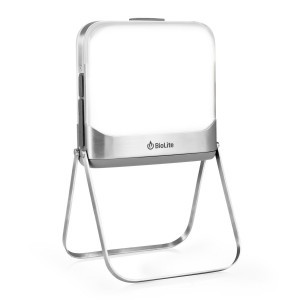 BioLite BaseLantern Lantern and Power Bank ($100)
We use this a lot on family camping trips. It works great for cooking dinner in the dark or playing cards at the picnic table before bed. I own the 7800 mAh version, which is enough for our needs. It throws out 500 lumens with an edge-lit LED design, making it seem a lot brighter. It's also Bluetooth enabled so you can connect it to your phone with an app, allowing you to change the color of the light and turning your phone into a proximity sensor so it turns on when you stumble back into camp after sundown. On top of that, it can be used to charge your various electronic devices when in the wilderness.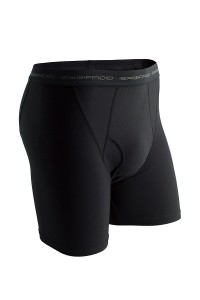 Give N Go Boxer Briefs ($16-$26)
This might be a little personal, but these boxer briefs are my favorite underwear. They're perfect for long term travel. Not only are they lightweight and easily packable, but they dry quickly, an essential quality when you need to wash your clothes by hand during a trip. That also means they can double as swimwear in a pinch, like when your daughter who can't swim all that well wants to jump off the boat into Halong Bay.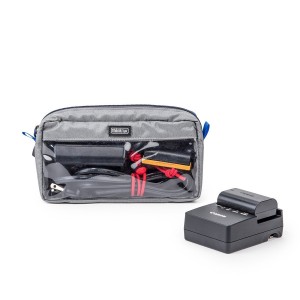 Think Tank Photo Cable Management ($20)
I always carry two of these. One sits at the bottom of my backpack and holds my large cords and adapters, like for my camera battery and the wall charger for my laptop. The second one sits at the top of my pack and keeps all my various device accessories, charging cords, dongles, and mobile Wi-Fi hotspot neatly organized and readily accessible.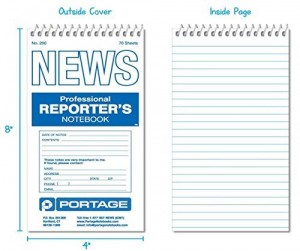 Reporter Notebook ($20/12pk)
I have a collection of many different notebooks, but this is the one I use most often. It's perfect for when I'm on an assignment where I need to write quickly. I also use it for brainstorming, list-making, and scribbling down quick notes when I'm working on a project. And at 20 for $12, they're not precious, so I won't hesitate to start writing something that's not perfect.
Also mentioned:
When I'm not working on that, I write, on and off, about my ongoing quest for the perfect burger at tomsburgerblog.com and occasionally post about coffee, gear, or pop culture at fordsbasement.com. I also continue to write about our more recent adventures at takingontheworld.net.
We have hired professional editors to help create our weekly podcasts and video reviews. So far, Cool Tools listeners have pledged $333 a month. Please consider supporting us on Patreon. We have great rewards for people who contribute! – MF
07/6/18