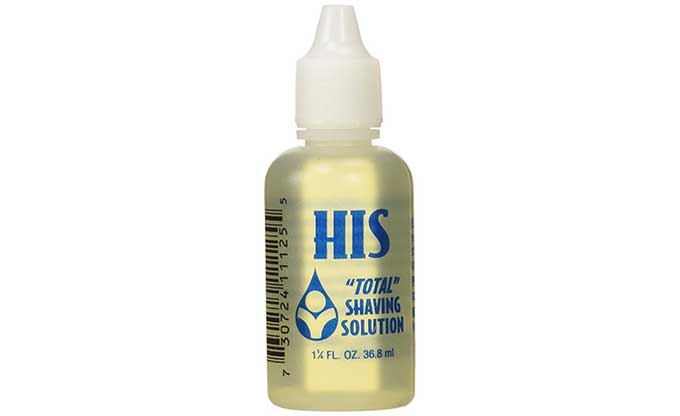 Compact shaving oil
Is there anybody who doesn't absolutely hate the daily ritual of face (or leg) scraping? Whoever invented this idea in the first place, anyway? I'm not going to tell you that this tool makes shaving a pleasure, but it sure takes away a lot of the misery.
Total Shaving Solution ($16) comes in a small, unremarkable container that belies its efficiency and beauty. It is made of completely natural components and, when used properly, makes shaving easy, fast and nick-free. I've been using it for more than ten years and have turned on all of my friends (and more than one girlfriend) to its wonder.
Just put 3-4 drops – no kidding… that's all it takes – into the palm of your hand and rub over your face. Wet generously with water throughout the shaving process and you'll find that the razor literally glides over your skin. Plus, because it's clear, you can actually see what you're shaving instead of needing X-ray vision to see (or guess) what's under the normal shaving foam. Nicks and cuts are gone until that occasional moment when I get carried away with the speed (it'll happen to you, too) that you can shave with a race around a bump or cheekbone a little too fast.
One 1.25-ounce bottle lasts for months of shaving. It's perfect for travel, too, because it's so small.
Great stuff and a great stocking stuffer – it's a life-changing experience.
07/6/18
(This is a Cool Tools Favorite from 2006 — editors)
Total Shaving Solution ($16)